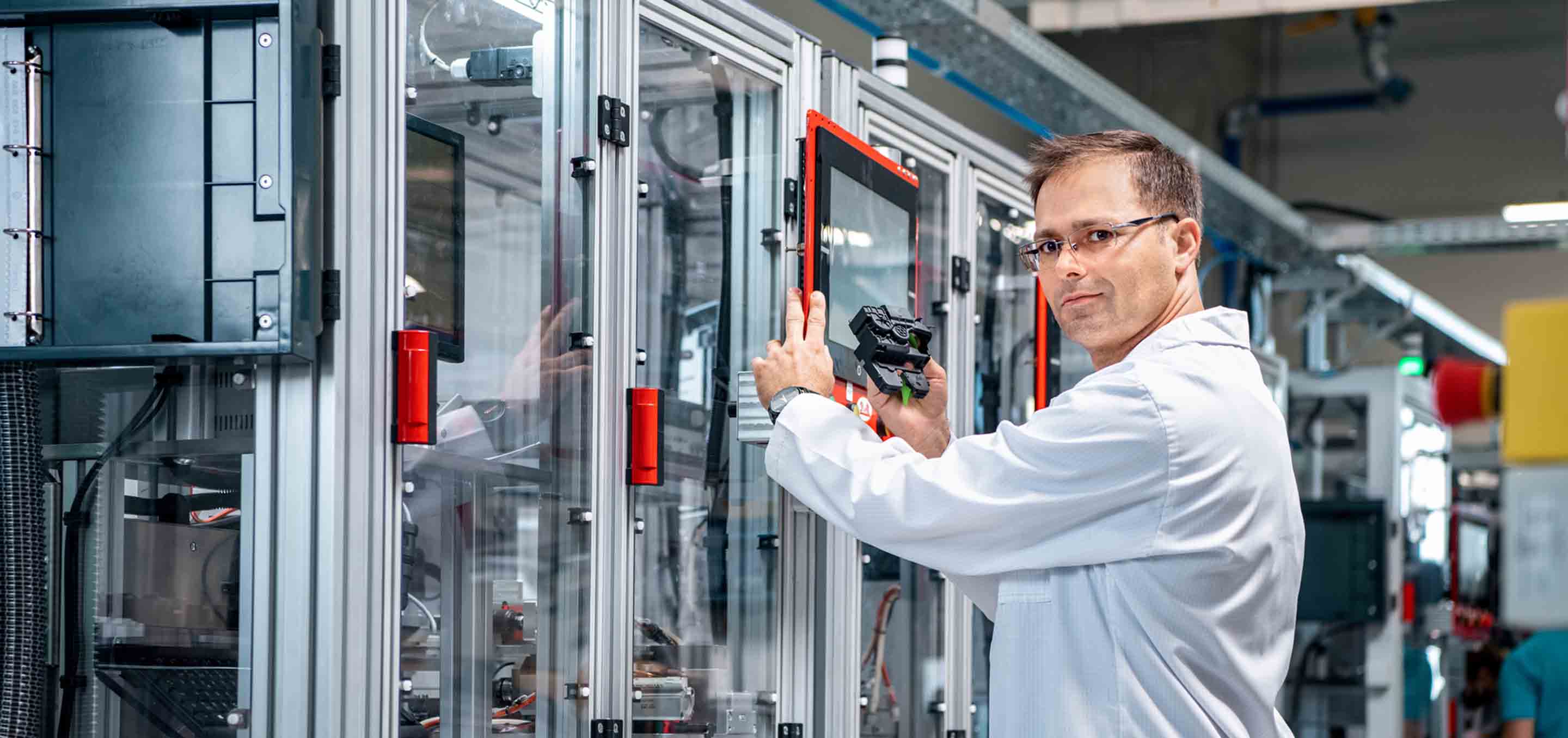 Atibaia | Brasilien
Auxiliar de Produção (PCD)
Somos um desenvolvedor e fabricante líder de sistemas de trabalho mecânico e eletrônico, bem como sistemas de acesso e autorização de carros para a indústria automotiva global.  Fundada em 1908 em Velbert, Alemanha, somos uma empresa familiar independente com cerca de 7.300 funcionários em locais na Europa, América e Ásia e alcançamos vendas de mais de 1 bilhão de euros no ano financeiro de 2022.
Oportunidades exclusivas para PCDs
Key Activities
Atuar no processo de produção realizando montagem dos produtos;

Inspecionar peças injetadas e efetuando inspeções de controle;

Atender ao programa de produção dentro dos prazos, produtividade e padrões de qualidade preestabelecidos;

Realizar serviços gerais como: Limpeza, manutenção da ordem e limpeza nos postos de trabalho e linha de montagem.
Desired Profile
Disponibilidade para trabalhar em turnos e flexibilidade de horários;
Residir em Atibaia.
Benefits
Transporte Fretado;

Seguro Saúde;

Plano Odontológico;

Restaurante na empresa;

Seguro de Vida;

Desconto em Universidade;

Desconto Farmácia;

Convênio com escolas de cursos e universidade;

Vale Alimentação atrelado à política da empresa;

Programa de Participação nos Resultados de acordo com política interna.
Your benefits at a glance
Broad range of health measures
Extensive further training measures
Cafeteria
Huf do Brasil Ltda.
Leandro Lima
Rod Dom Pedro I, Km 82,7
Atibaia – SP – Brasil CEP: 12954-260 – Mail Box 25

Activate Google Maps to display an interactive map. Data is transmitted to Google in the process.