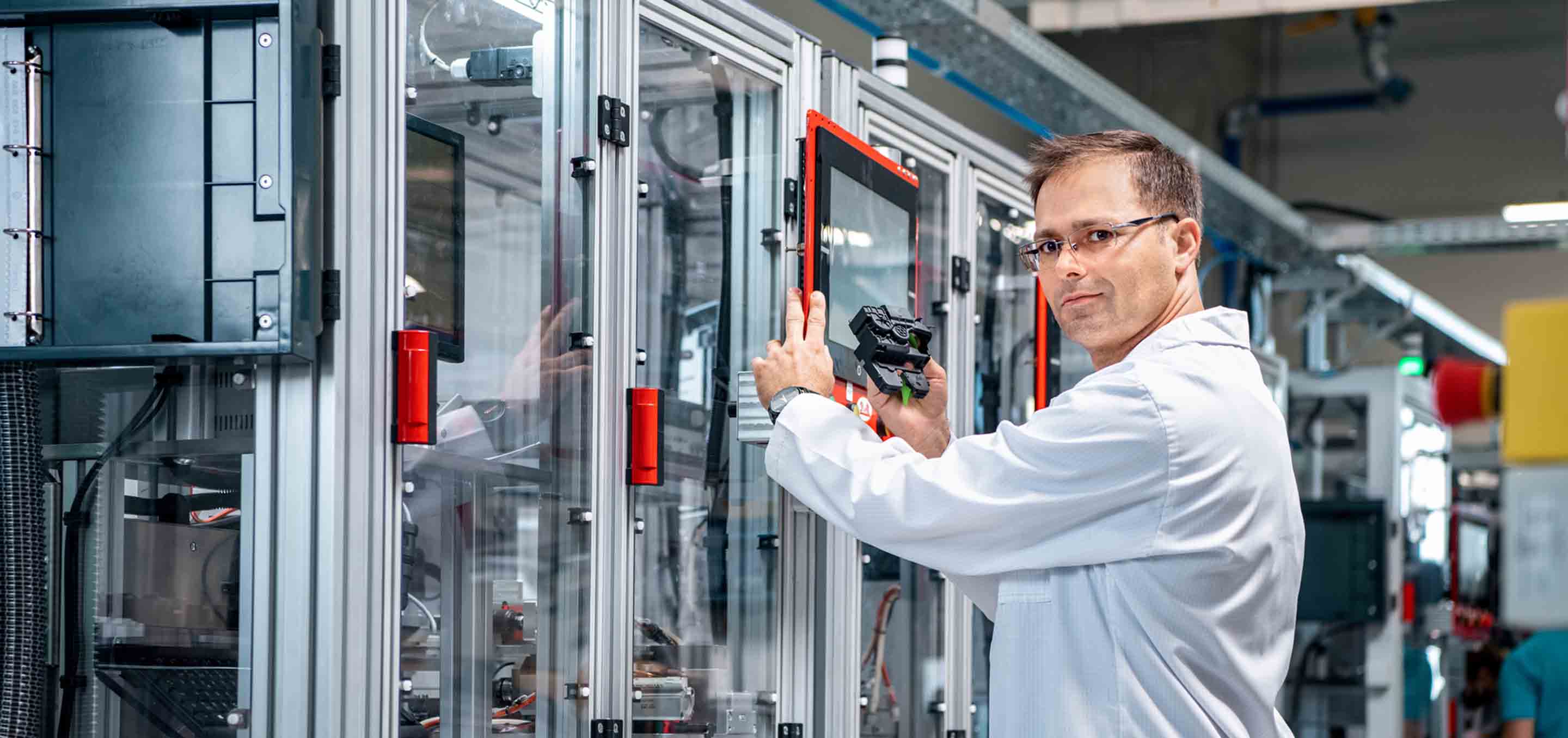 Atibaia | Brasilien
Maintenance Technician / Técnico em Manutenção
We are a leading developer and manufacturer of mechanical and electronic locking systems as well as car access and authorization systems for the global automotive industry. Founded in 1908 in Velbert, Germany, we are an independent, family-owned company with around 7,300 employees at locations in Europe, America and Asia and achieved sales of more than EUR 1 billion in the financial year 2022.
Overview: Você fará parte do time de manutenção, atuando em manutenções preventivas, preditivas e corretivas em máquinas pneumáticas, elétricas e mecânicas
Key Activities
Manutenção Preventiva, Preditiva e Corretiva das linhas de montagem e injetoras
Solicitação e acompanhamento de compra de peças e ferramentas
Gestão e acompanhamento das Ordens de Serviço
Acompanhamento do Sistema Andon
Leitura e interpretação das normas IATF e ISO 14.001
Verificação e acompanhamento do check list de manutenções
Treinamento e capacitação de operadores para manutenções de nível 1 (TPM)
Desired Profile
Formação em técnico Eletrônico, Mecatrônica ou Eletromecânico
Formação em NR10 válida
Conhecimento em programação PLC, IHN, Supervisórios e Sistemas de Visão
Leitura e interpretação de desenhos técnicos, esquemas eletrônicos e elétricos
Experiência anterior em indústria automotiva
Conhecimento e vivência nas normas IATF e ISO 14.001
Disponibilidade para trabalho em turnos
Conhecimento em máquinas injetoras da marca Engel será considerado um diferencial
Benefits
Convênio Médico
Plano Odontológico
Refeição na Empresa
Seguro de Vida
Transporte Fretado (residentes em Atibaia)
PPR
Your benefits at a glance
Broad range of health measures
Cafeteria
Huf do Brasil Ltda.
Leandro Lima
Rod Dom Pedro I, Km 82,7
Atibaia – SP – Brasil CEP: 12954-260 – Mail Box 25

Activate Google Maps to display an interactive map. Data is transmitted to Google in the process.