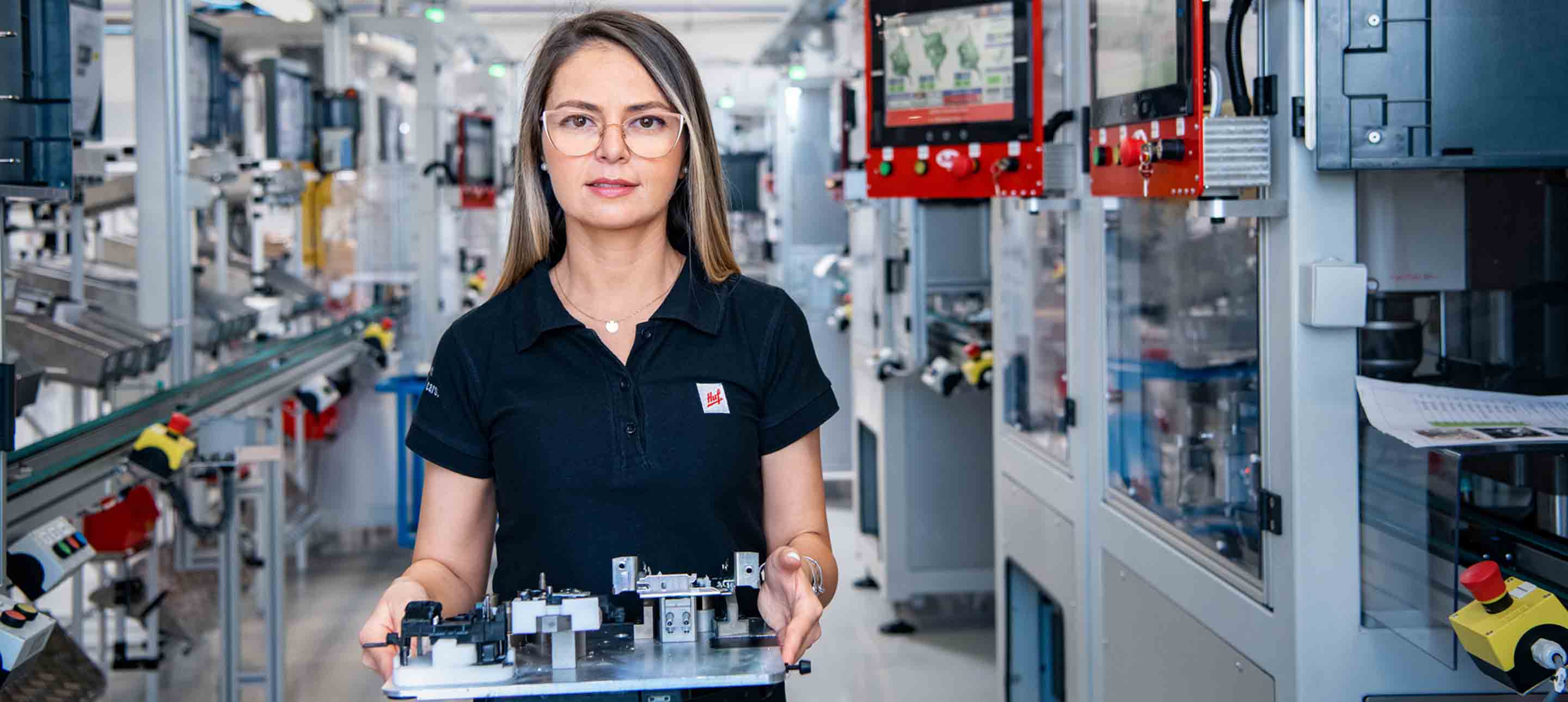 Greeneville | USA
Project Quality Engineer
We are a leading developer and manufacturer of mechanical and electronic locking systems as well as car access and authorization systems for the global automotive industry. Founded in 1908 in Velbert, Germany, we are an independent, family-owned company with around 7,300 employees at locations in Europe, America and Asia and achieved sales of more than EUR 1 billion in the financial year 2022.
Project Quality (PQ) departments main goal is to ensure the best quality of final product. PQ department is responsible for completing projects and working with various levels of the organization to ensure the quality and performance of the organization in the planning and execution of the development process and series process implementation.
Project Quality Engineer (PQE) represents the product quality to the Project Core Team during product development and introduction into production (GW3 -GW9). PQE works in close cooperation with Quality Operation and Project Manager to ensure successful Project Development. PQE acts as point-of-contact for all matters relating to Quality Management on the assigned project related to the product. PQE provides leadership and entrepreneurship in regards of Quality to the Project Team and liaises with all team members to ensure consistency of approach and standards.
This position will ensure compliance with our customer(s), industry and company requirements for product and process quality. To monitor and confirm the status of product/process realization at critical milestones to ensure compliance with project milestones. In case of deviations, the PQE has the task to make sure that appropriate corrective actions are taken.
PQE acts independently from other roles in the projects and has the authority to escalate. PQE is the voice of the stakeholder in the project (Customer and Internal Management).
Key Activities
Day-to-day activities within Huf Group Project Quality Department, serving product development across projects for different Original Equipment Manufacturer (OEM)
Manage all quality aspects of complex and diverse problems occurred within development phase
Identify deviations from standard or process, initiate and track to closure, corrective actions
Initiate and lead problem solving activities, to define actions, identify root causes, ensure corrective actions and to prevent further occurrence
Support and coach project team regarding automotive and internal process
Monitor and confirm the status of product/process realization at critical milestones to ensure compliance with project milestones (Customer milestones)
Develop and maintain Project Quality documents for development projects, according to Huf Group internal process
Ensure quality control strategy for in house, inter-company, and supplier deliverables
Support for Supplier Quality Development (SQD) activities regarding definition of supplier controls and methods and oversight of supplier Production Part Approval Process (PPAP) activity and quality
Provide key leadership and coordination of the Quality Team within a development project, (Supplier Quality, Operational Quality, Software (SW) Quality)
Monitor and measure process compliance and effectiveness inside the development project
Ensure that the requirements of automotive standards are applied correctly (German Association of the Automotive Industry (VDA), Automotive Software Performance Improvement and Capability Determination  (ASPICE), International Automotive Task Force( IATF))
Monitor and measure work product quality inside the development project
Coordinate and participate in the readiness assessment of Gateway, Design Review events within development project
Management of quality requirements and deliverables inside development projects
Proactive identification and suggestion for correction of project weaknesses and risk
Ensure a Project Quality Assurance mindset in the project - right first time, on time, team ownership
Ensure and execute Customer PPAP submission on time
Provide monthly reporting on project performance
Assist with internal /external audits as needed
Other duties as assigned (reference Corporate documentation)
Desired Profile
Bachelor's Degree in a technical discipline or 4 years' experience in a similar role or a combination or education and experience.
5 years plus experience  in a quality assurance position preferred
Management experience preferred
Automotive industry experience or in a company which has been certified to ISO / IATF
Good interpersonal communication skills / Team leadership experience
High level of organizational skills
Solid data analysis skills
Benefits
Full comprehensive health insurance, dental, vision, flexible spending account
Disability insurance
401(k) with company match
Paid Time Off
Your benefits at a glance
Broad range of health measures
Huf North America Automotive Parts Manufacturing, Corp.
Michelle Myers
395 T. Elmer Cox Drive
Greeneville, TN 37743
USA 

Activate Google Maps to display an interactive map. Data is transmitted to Google in the process.