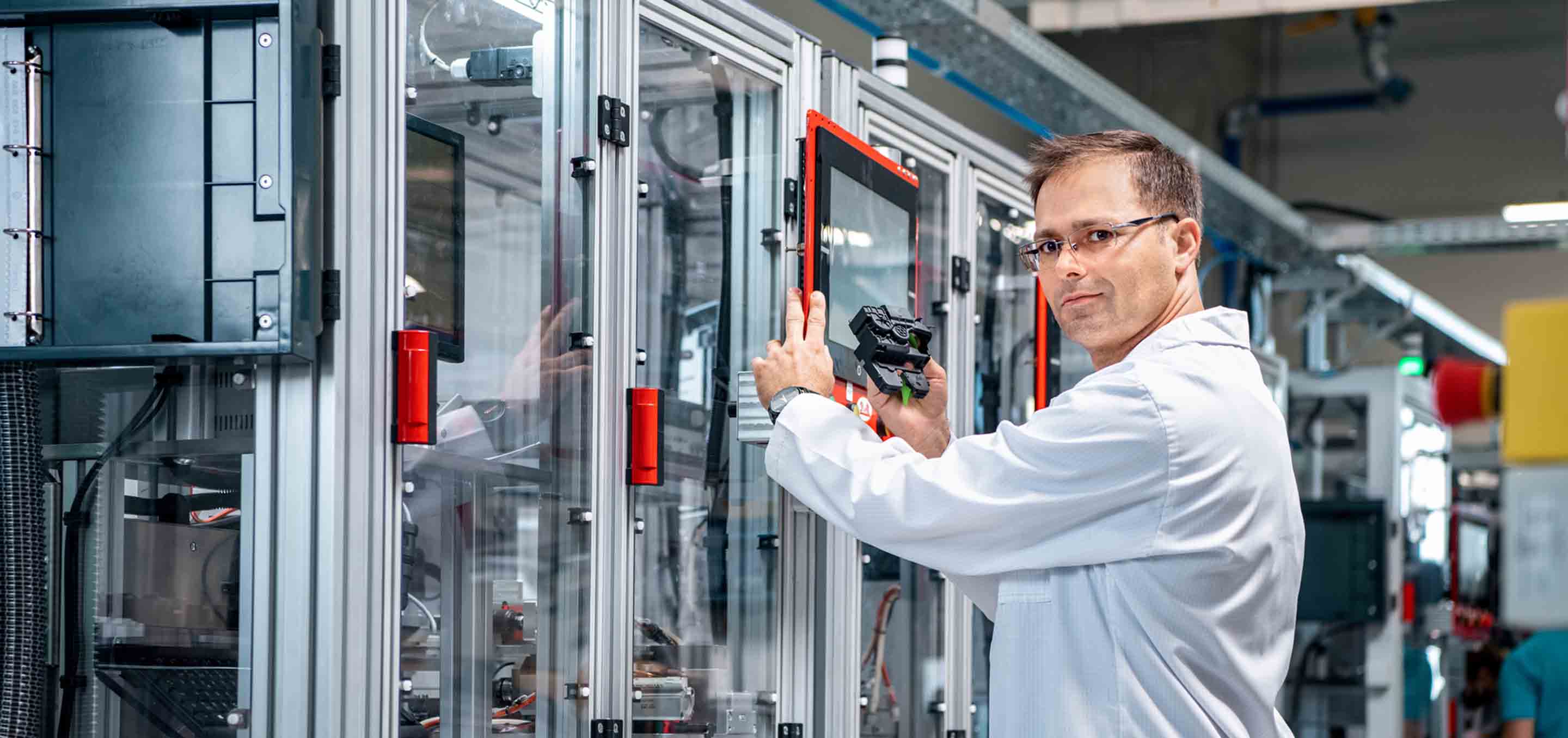 Atibaia | Brasilien
Toolmaker - Ferramenteiro de Moldes Plásticos
Somos um desenvolvedor e fabricante líder de sistemas de travamento mecânico e eletrônico, bem como sistemas de acesso e autorização de carros para a indústria automotiva global. Fundada em 1908 em Velbert, Alemanha, somos uma empresa familiar independente com cerca de 7.300 funcionários em locais na Europa, América e Ásia e alcançamos vendas de mais de 1 bilhão de euros no ano financeiro de 2022.
Você irá garantir o funcionamento do ferramental em perfeitas condições, atuando de forma preventiva e corretiva, priorizando o plano de produção da área de injeção plástica
Key Activities
Analisar o plano de controle de manutenção dos moldes;

Realizar a manutenção dos moldes;

Acompanhamento e atualização da documentação técnica da área;

Analisar e interpretar os desenhos técnicos.
Desired Profile
Experiência em

ferramentaria de bancada de Indústria

do segmento

Automotivo;

Experiência em máquinas operatrizes (Torno, Fresa, Retífica), e com Erosão a fio e penetração;

Conhecimento

em

câmara quente com sistema valvulado;

Leitura

, Interpretação de

desenhos técnicos 2D;

Desejável conhecimento em CAD, CATIA V5 e

Solidworks

;

Vivência com sistemas de gestão da qualidade e ambiental (IATF e ISO-14001);

Facilidade de locomoção para atuar na cidade de Atibaia-SP;

Disponibilidade para trabalhar em turnos (diurno e noturno).
Benefits
Seguro Saúde

Plano Odontológico;

Restaurante na empresa;

Seguro de Vida;

Desconto em Universidade;

Desconto Farmácia;

Programa de Participação nos Resultados de acordo com política interna.
Your benefits at a glance
Broad range of health measures
Extensive further training measures
Cafeteria
Employee events
Huf do Brasil Ltda.
Leandro Lima
Rod Dom Pedro I, Km 82,7
Atibaia – SP – Brasil CEP: 12954-260 – Mail Box 25

Activate Google Maps to display an interactive map. Data is transmitted to Google in the process.