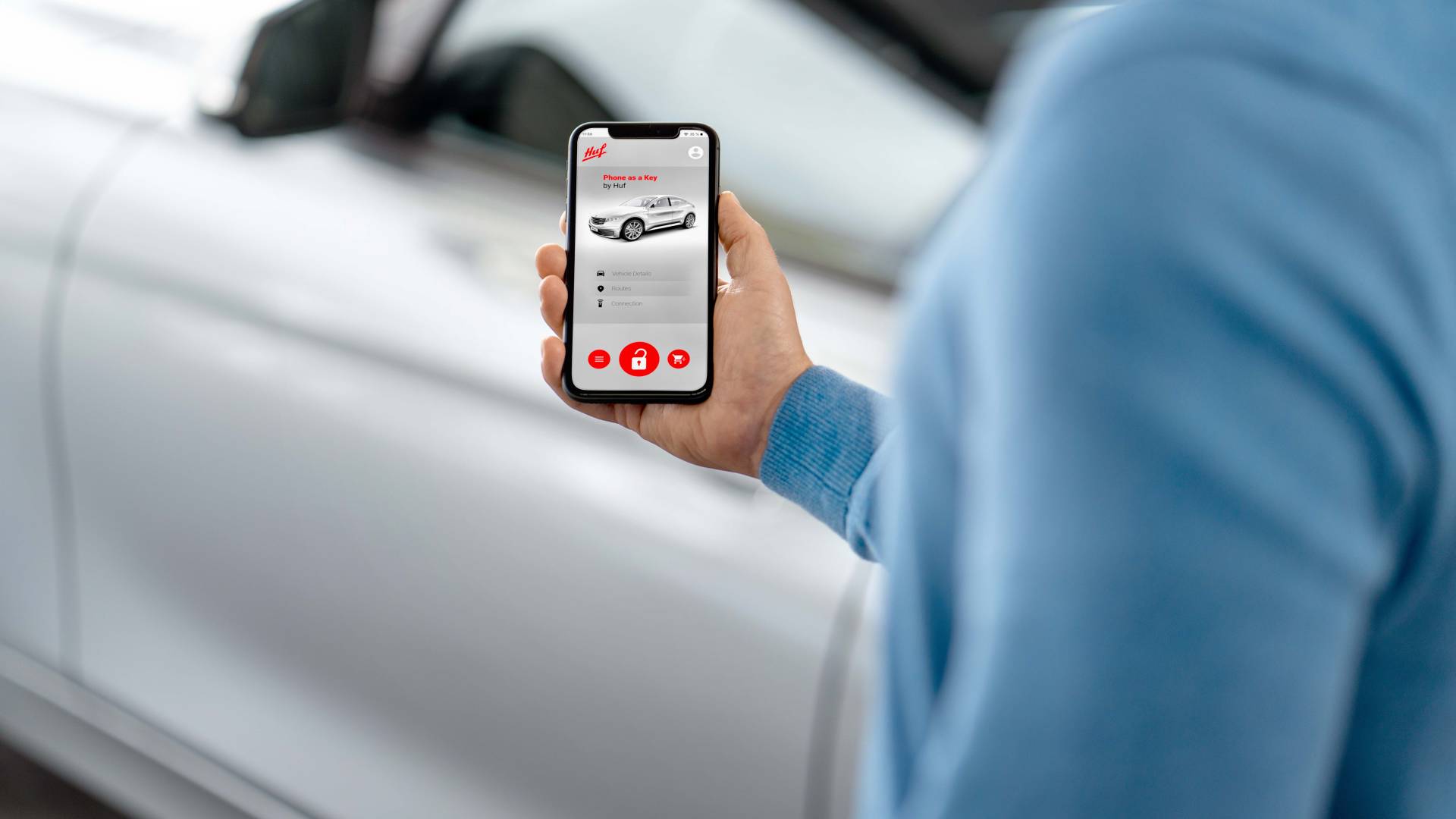 Magazine
What are the benefits of Phone as a Key in everyday life?
Phone as a Key by Huf provides drivers with a whole new range of everyday functions. In addition to the easy sharing of digital car keys, numerous innovative comfort and security functions are extending the scope of the hands-free access via smartphone. Phone as a Key makes driving even more convenient and safe.
Compared to a conventional car key, Phone as a Key offers many benefits. For example, with Phone as a Key by Huf, the car owner can easily create, share, and delete an additional digital car key via a smartphone. This is particularly helpful whenever a car is used by several family members, is part of a fleet, or when third parties are to be granted access at short notice. Important to know: The Phone as a Key system software always remains up to date thanks to updates, upgrades and bug fixes "over the air" (OTA).

The intelligent software of Phone as a Key paves the way for numerous benefits and use cases such as
easy and flexible sharing of the digital car key including secure management and custody,

hands-free access to the car,

subsequent activation of extras via Functions on Demand, such as gesture recognition and enhanced safety systems - especially Child Presence Detection.
Find out more about these functions in detail below.
Digital key management: Easily and safely sharing a car with friends and family
Everyone has probably heard stories like this or experienced them themselves: After passing their driver's license test, the teenagers want to enjoy their newfound freedom and borrow the family car from time to time to do so. However, since cars are usually delivered with only two keys, an additional car key would have to be retrofitted - which would come at a corresponding cost.

With digital car key management systems like Phone as a Key by Huf, the solution is simple. Each family member who has a driver's license can use their own digital car key. The personal smartphone with UWB (Ultra Wideband) technology is all that is needed to gain access to the car.

Many modern smartphones already have UWB chips, such as Apple iPhones from generation 11, high-end models of Samsung's Galaxy series, and selected Pixel Phones from Google. Given the versatile benefits and the increasing prevalence of UWB technology in smart tags, tablets and smart watches, it can be assumed that UWB will become a standard in smart devices over the next few years. This will increase the number of potential end users who can profit from the benefits of Phone as a Key.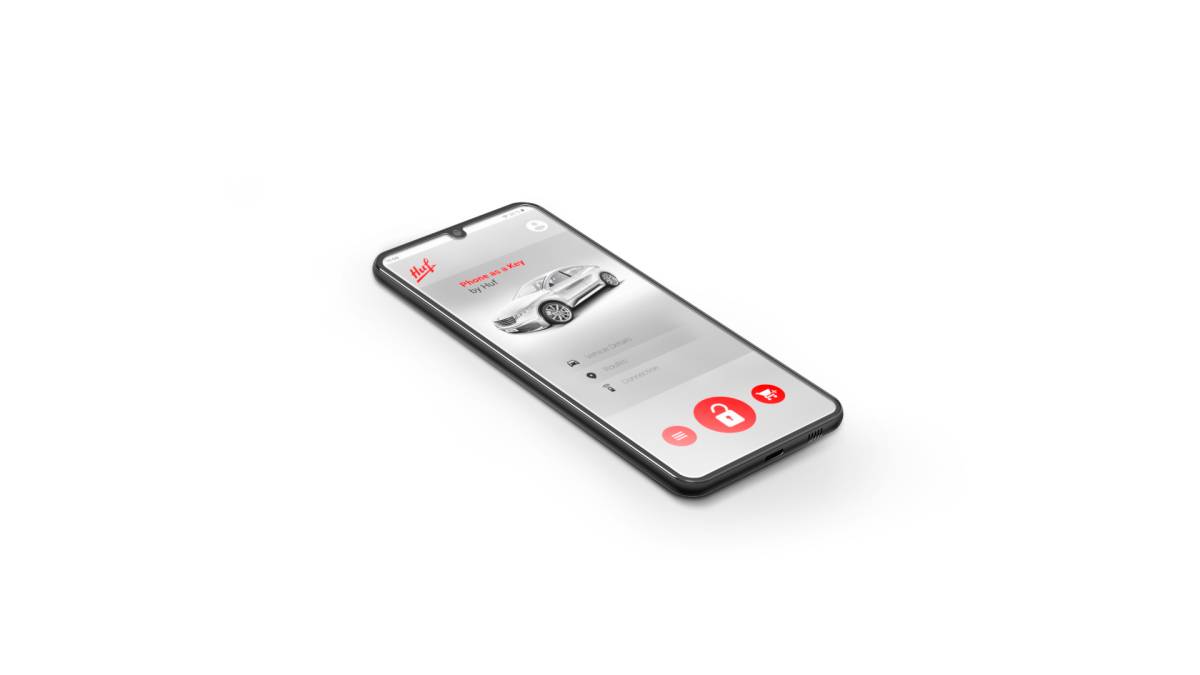 Phone as a Key by Huf offers numerous benefits in everyday life: Hands-free access, digital key management, subsequent activation of functions on demand and more. This is made possible by intelligent software.
Digital car keys can be assigned different authorizations. For example, a key can be authorized to open the car doors or just the tailgate, but not to start the engine. This gives parents new options when sharing their keys with children:
Minors can seek shelter from rain and storms in the car - but thanks to the individual assignment of permission, starting the engine with their key is not possible.

When traveling or on camping trips, all family members can access luggage in the trunk without first having to search for the key holder (or holders).

If young adults are not to drive the car late at night or when their parents are away, parents can also revoke the digital car key.

Another safety plus: thanks to digital key management, parents can use Phone as a Key to set individual speed limits for young drivers, for example.
Using the car as a packstation
The digital key management of Phone as a Key by no means has to be limited to the family circle. It also offers real added value in other everyday situations. The best example: If the car owner is not at home and is expecting a package that cannot be deposited protected from the weather and out of sight, he sends the delivery person a digital key for the car. The authorization is limited to the tailgate only.

The delivery person receives the digital car key on his smartphone or other mobile device and is allowed to open the trunk. He can place the package there while the other doors of the car remain locked. As soon as the delivery person has placed the package in the trunk and closed the tailgate, the digital car key becomes invalid and cannot be used by the delivery person again.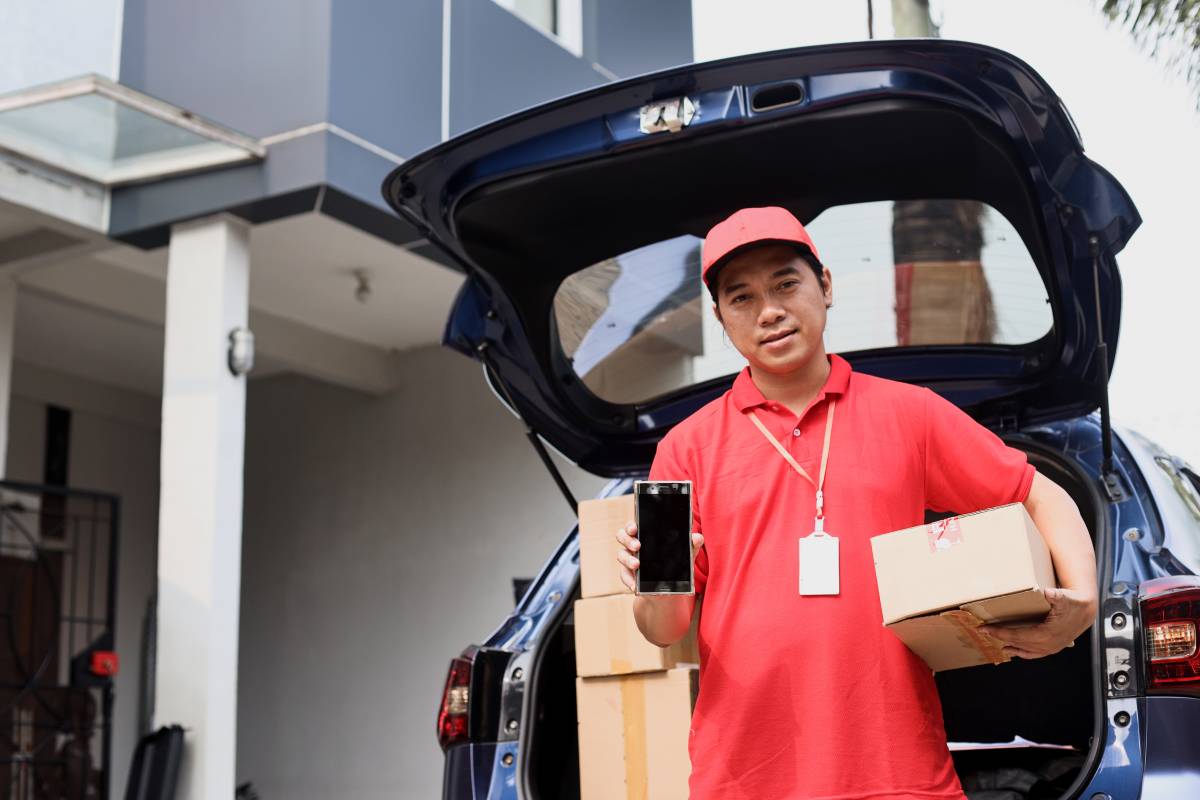 The digital car key Huf Phone as a Key turns the car into a packstation when needed. Thanks to digital key management, the car owner can limit authorization to the tailgate.
Huf combines digital car keys with hands-free comfort
Another major benefit that makes everyday driving noticeably more convenient: With Phone as a Key by Huf, so-called hands-free access becomes possible. Similar to the car key in the passive access systems from Volkswagen (Kessy), Mercedes (Keyless-Go) or BMW (Comfort Access), with Phone as a Key the smartphone no longer has to be actively picked up to open the car and start the engine. Instead, the vehicle registers the approaching digital key via BLE (Bluetooth Low Energy), then locates it with high precision via UWB, and finally greets the vehicle owner with a brief illumination as it unlocks access.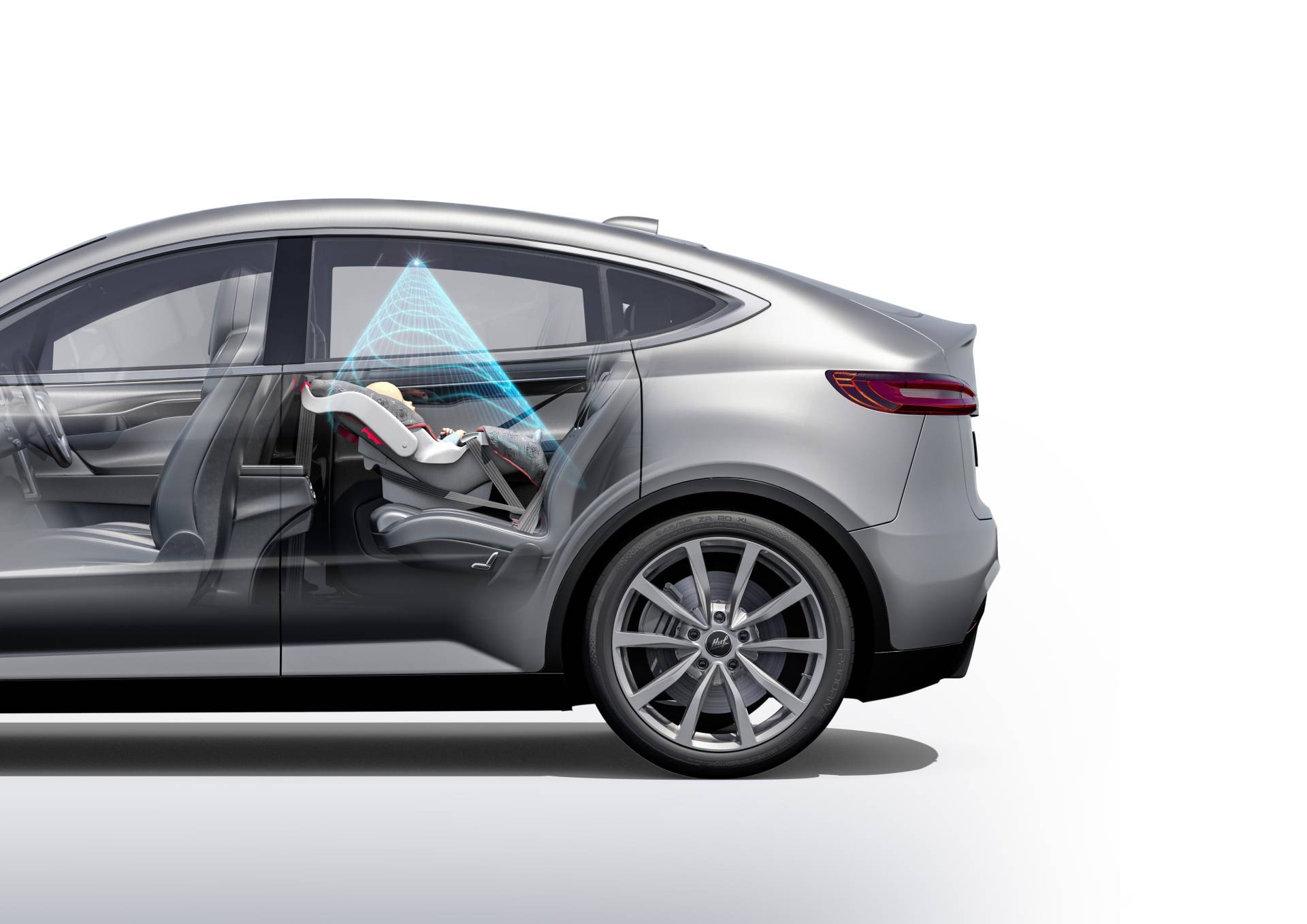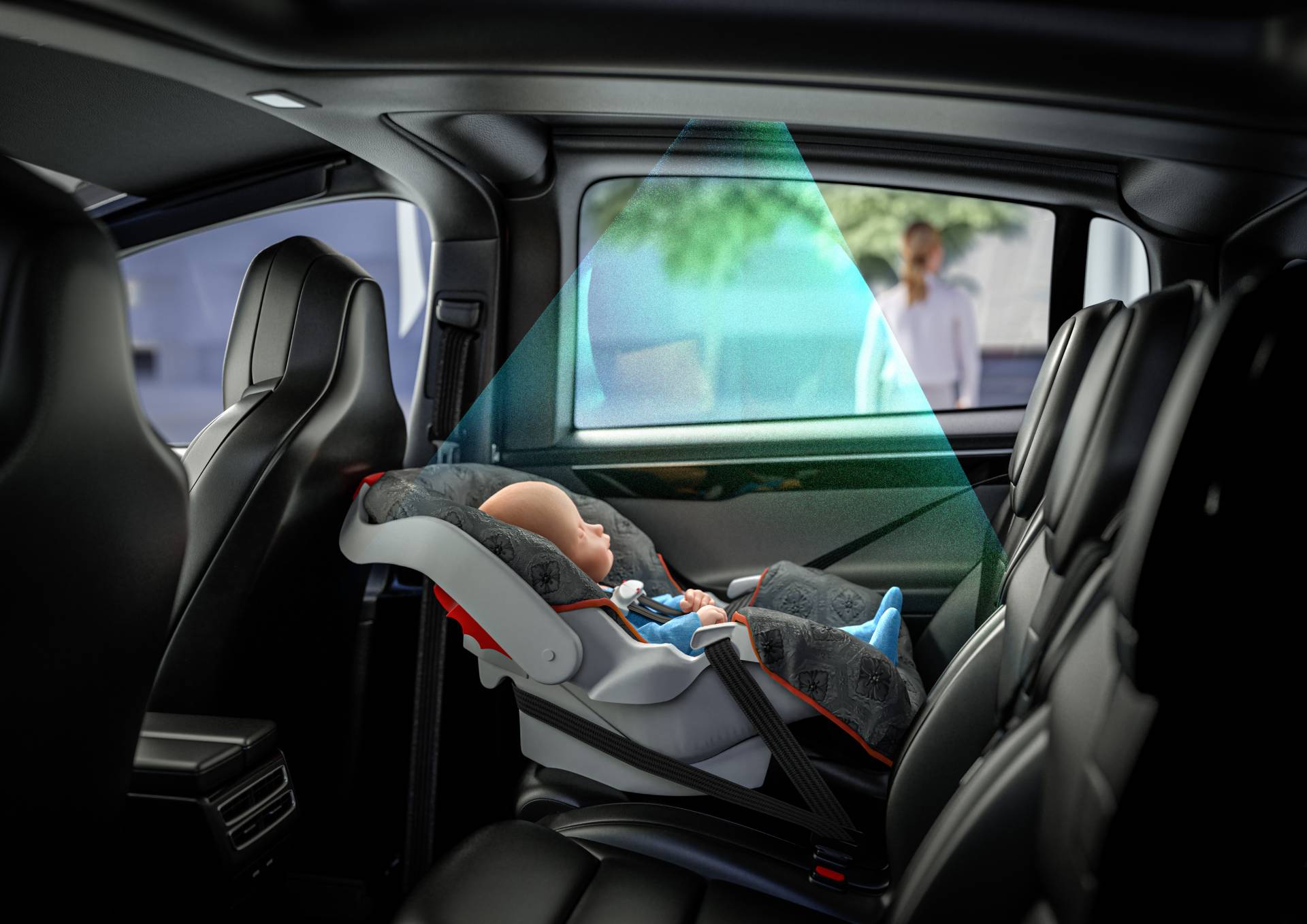 Child Presence Detection as a lifesaver for small passengers
In addition to the numerous comfort functions, UWB technology also enables so-called interior detection - an important feature that can be used both to increase comfort and for special safety functions. For example, Child Presence Detection (CPD) is an integral part of the Phone as a Key system by Huf.

At first glance, some parents might still consider the relevance of this system to be insignificant. The scenario that CPD from Huf is designed to prevent seems highly unlikely: children being forgotten in the car and left exposed to the heat inside on summer days. Unfortunately, reality paints a different picture.

According to the nonprofit organization kidsandcars.org, a total of 36 children died this way in 2022 in the U.S. alone. Since 1990, the organization has recorded more than 1,000 heat-related deaths of children in cars.

In this context, the UWB satellites, which Phone as a Key uses to locate keys inside the car, offer another major benefit: they not only determine the position of the digital car key with millimeter precision, but even register micro-movements, such as the rising and lowering chest of a sleeping child. The system also detects the presence of an infant hidden under a blanket or a toddler sitting in the legroom.

If the driver now moves away from the vehicle, UWB-based Child Presence Detection from Huf, in conjunction with Phone as a Key, helps prevent the worst from happening. As soon as the digital car key is no longer within range of the UWB radar on the vehicle, Phone as a Key triggers a warning message. The smartphone owner receives a push message reminding them that there is a child in the car and they can react immediately. Incidentally, Phone as a Key by Huf naturally also alerts the vehicle owner if there is still a pet in the car despite the heat.

Euro NCAP, the independent association of European transport ministries, automobile clubs and insurance associations, has been including the presence of a child presence detection system in its safety assessments of new cars since 2022. The U.S. Federal Highway Traffic Safety Administration (NHTSA) also includes CPD in its evaluation catalog. Until now, child presence detection systems have not been mandatory in newly registered vehicles. But with Phone as a Key on board, automotive companies are leading the way with a life-saving safety technology and are future-proofed in any case.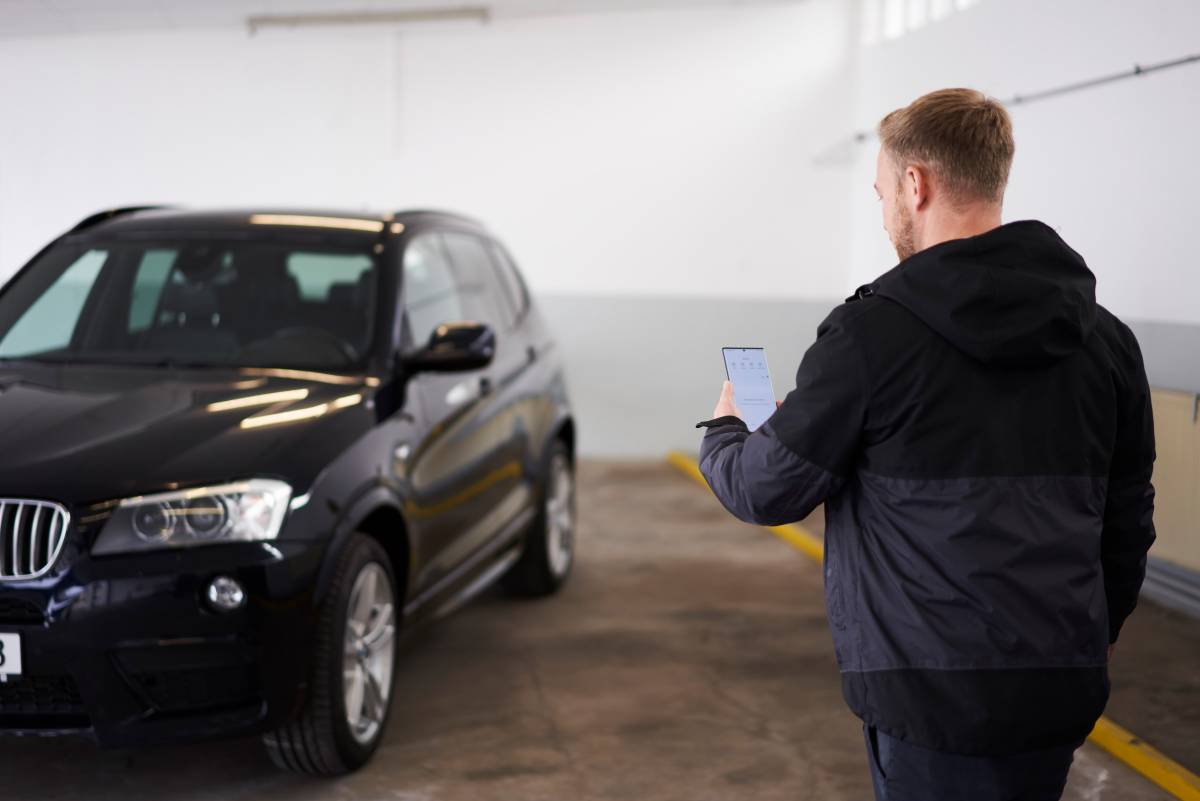 Thanks to "functions on demand," car owners can add extras such as gesture recognition and interior surveillance via a smartphone app provided by the car manufacturer in combination with Phone as a Key.
Booking extras easily via smartphone app - even for used cars after purchase
It is becoming more and more possible to integrate comfort functions in cars digitally and thus app-based. Car manufacturers who decide to integrate UWB and BLE thus have the opportunity to shape the individualization of the customer experience in a completely new way. Another benefit of Phone as a Key is that additional business areas can be developed by means of in-app purchases.

The key word here is "Functions on Demand." This means that car owners can independently add desired extras for their car - such as in combination with Phone as a Key gesture recognition, interior surveillance or sharing the digital key with an additional group of people - via a smartphone app from the manufacturer. This also works retrospectively and with payment models for limited time periods. The prerequisite, of course, is that the required hardware is already installed in the car. This includes the UWB and BLE satellites in particular.

Until now the only way to equip a car according to one's own ideas was to tick the options in the equipment list when buying a new car. In the future, thanks to Functions on Demand, used cars can also be personalized (and thus upgraded) at a later date. These functions and updates can be activated conveniently over the air.

This is another benefit of Phone as a Key for car manufacturers: If the hardware and software components of the system are integrated as standard in a model series, there is no need to produce a large number of differently equipped model variants. Instead, standardized models can come off the production line that already meet all the requirements for fulfilling customers' individual equipment wishes. On the one hand, this saves production costs and, on the other, opens up a market for custom car apps.

Many car makers already offer Functions on Demand, creating an individual user experience for their customers. These include myAudi, the Digital Extras of Mercedes-Benz and BMW ConnectedDrive, for example.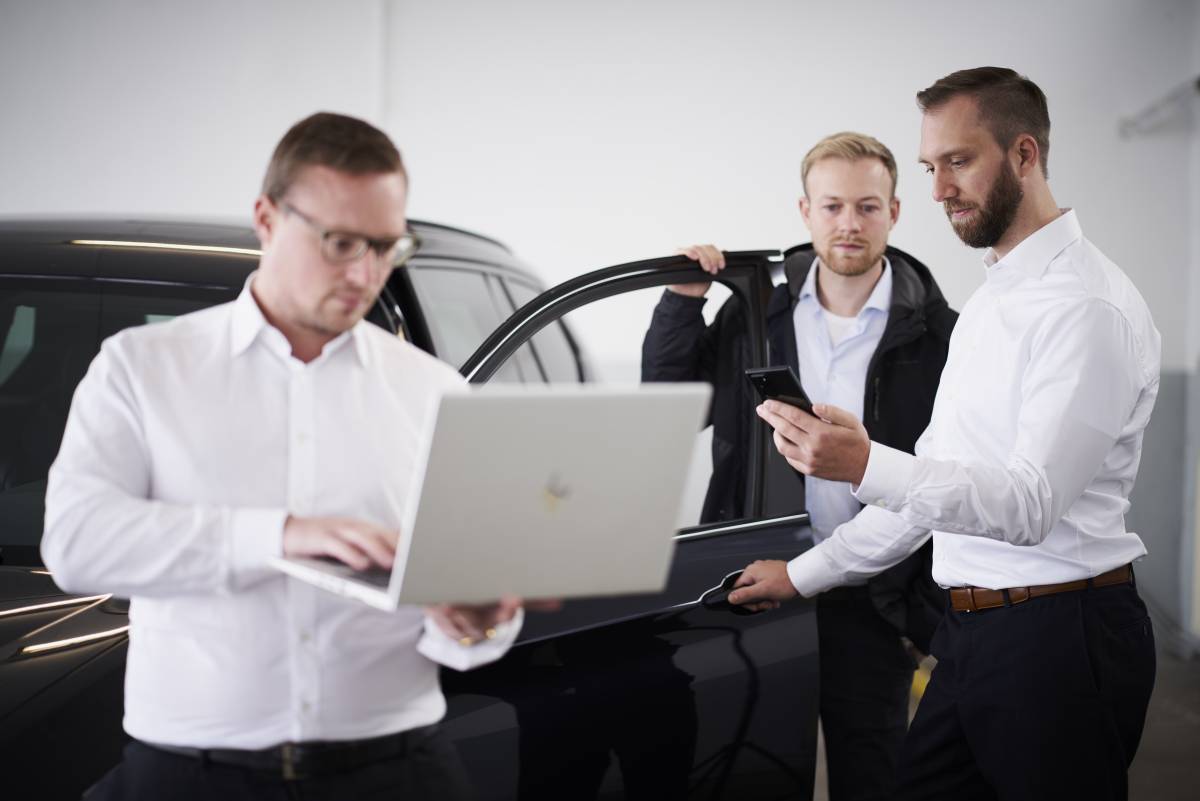 The Phone as a Key hands-free access system meets current cyber security standards. Thus, the developers at Huf effectively lock out hackers.
What about protection against cyber-attacks on cars?
Cars that integrate hands-free access systems and Functions on Demand will necessarily have interfaces for them. Hackers can try to use these as a potential point of attack. In 2015, Charlie Miller and Chris Valasek conducted an experiment on this:

The security experts had succeeded in taking control of a moving car remotely and without prior manipulation. They turned up the ventilation, activated the windshield wipers and finally switched off the engine. All via a security breach in the infotainment system.

Modern cars now have an almost permanently active cellular connection. How can these be reliably protected against unauthorized access - or, as Fabian Lanze, Head of Cyber Security at Huf, puts it, "effectively lock out hackers"?

To minimize the risks of hacker attacks on the electronic control units (ECUs) of cars, Phone as a Key complies with important standards on the car side, including the Thatcham security requirements for theft protection of newly registered cars and the standards of the Car Connectivity Consortium (CCC). Mirko Schindler, Head of Product Group Sensors and Electronics at Huf, explains what this means in concrete terms with regard to the technology installed for Phone as a Key: "UWB enables very precise localization and also increases theft protection significantly. With UWB, so-called relay station attacks, in which thieves extend radio signals and open cars, are a thing of the past."

In addition, the digital car key system from Huf complies with the ISO/SAE 21434 cyber security standard, which requires, among other things, that automotive manufacturers prove they have an appropriate cyber security management system in place. This is designed to ensure that automotive companies can define, manage and improve the information security of their systems throughout the entire lifecycle of the cars in order to adequately counter the ever-changing quality of cyber attacks on automobiles.

Huf has also been progressively positioning itself in this area even before the new standard requirements became effective, gradually tailoring its processes and structures to meet the ISO targets. Today, Huf not only complies with the standards of the European norm but is also able to meet specific manufacturer specifications that go beyond the cyber security standards of ISO/SAE 21434.