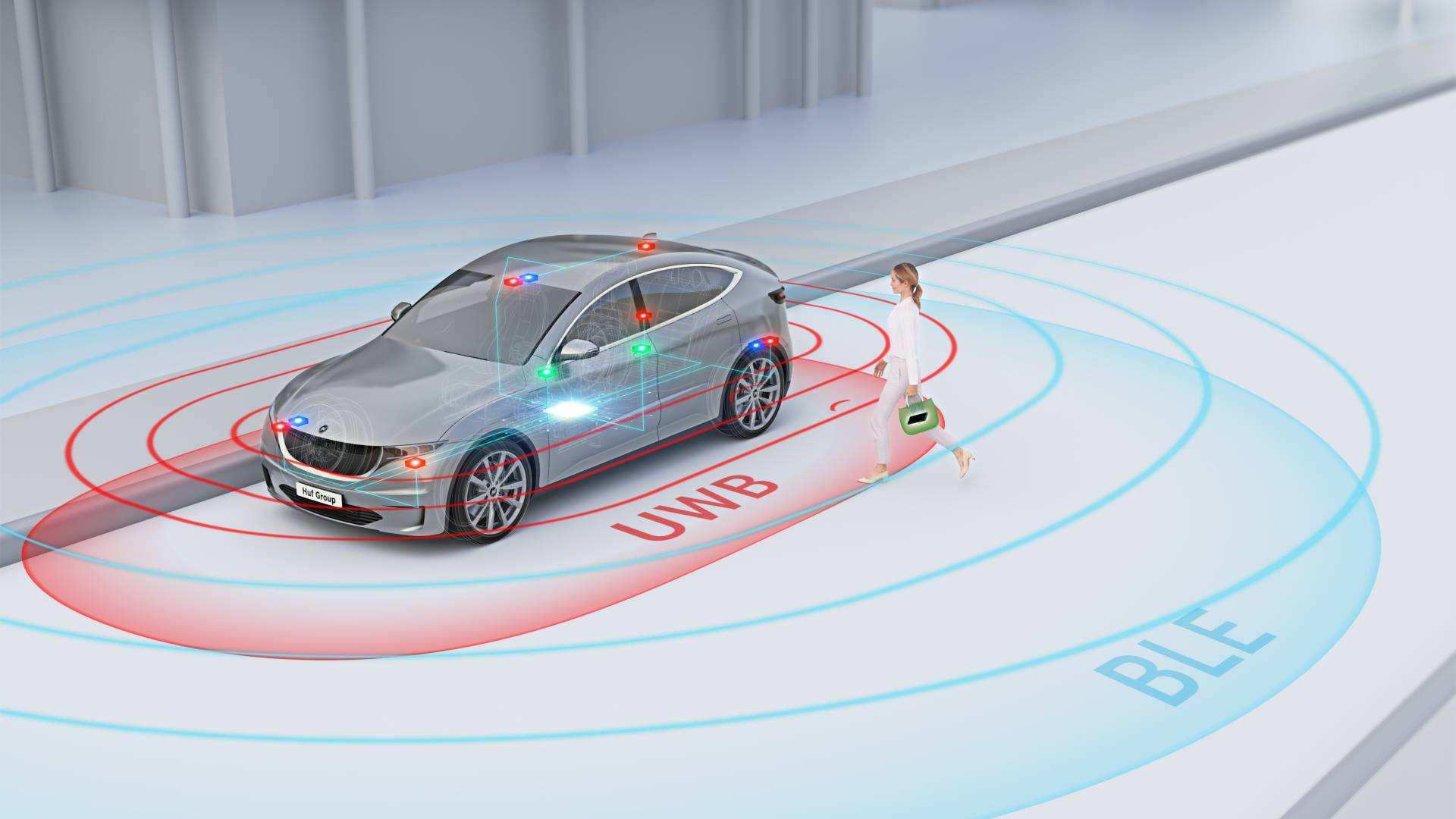 Magazine
What standards does Phone as a Key from Huf meet on the car side?
Systems for managing digital keys must be compatible with as many devices as possible and be able to be integrated into different car architectures. That is why Huf has made sure that the Phone as a Key digital car key meets important standards. This ensures that both OEMs and suppliers can easily integrate all hardware and software components.
Phone as a Key from Huf meets all important standards on the car side in terms of connectivity, compatibility, and security. This includes
an AUTOSAR-based software architecture,

connectivity according to CCC standards,

compliance with Thatcham security requirements and

ISO/SAE 21434 compliance.
For example, Phone as a Key uses Ultra Wideband (UWB), Bluetooth Low Energy (BLE) and Near Field Communication (NFC) for signal transmission and positioning. That's a lot of technical terms - and what's the point? Quite simple, the interaction of the standards in Phone as a Key creates a modular, highly integrable and customizable system that offers a hands-free experience for car access that is as secure as it is precise. Find out more how this works in detail here.
AUTOSAR: Almost unlimited system integration into car architectures
To be able to integrate electronics and software in a wide variety of cars worldwide, a standardized technological basis is needed. The AUTomotive Open System ARchitecture development partnership, or AUTOSAR for short, exists precisely for this purpose. This cooperation of car manufacturers, suppliers, as well as electronics, semiconductor, and software companies is working to provide an open, scalable software architecture for electronic control units (ECUs) in cars.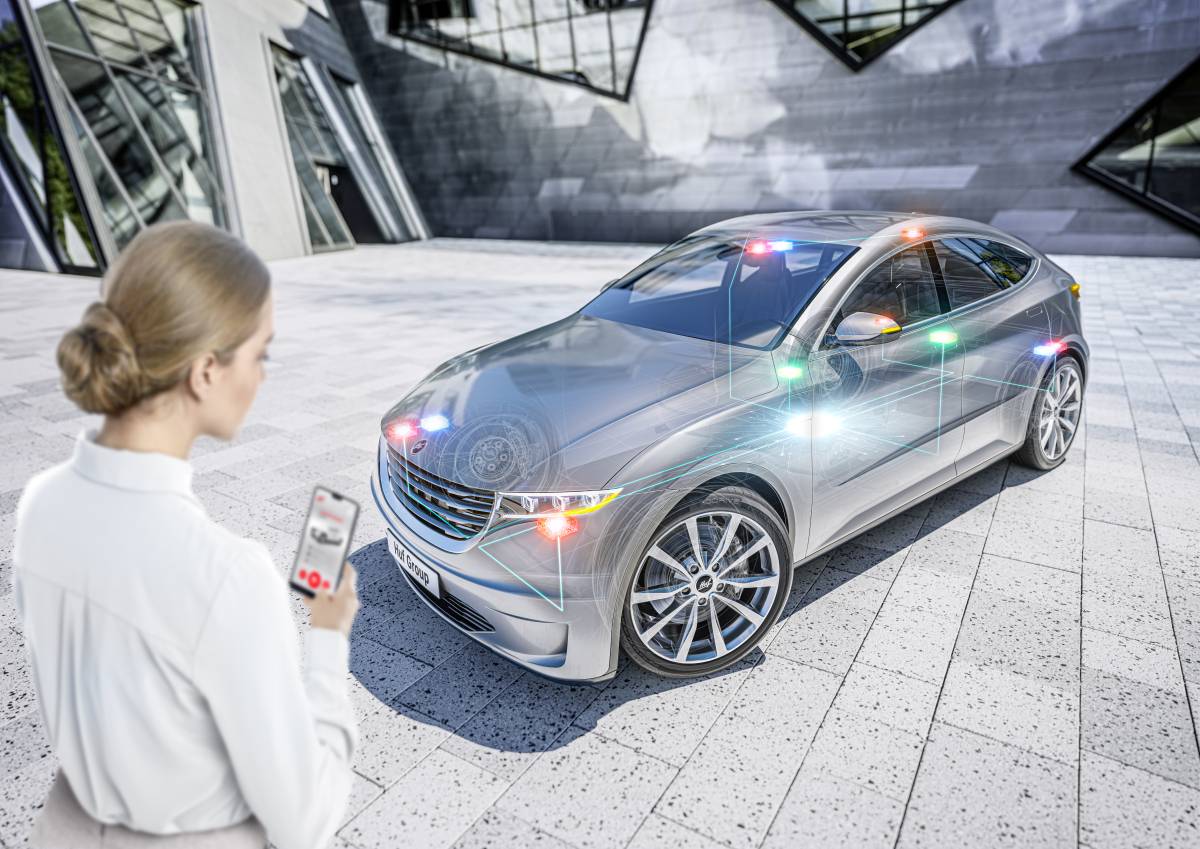 With Phone as a Key, Huf offers an innovative system for modern car access. It meets the standards of the Car Connectivity Consortium (CCC) and also provides an AUTOSAR-compliant architecture.
Phone as a Key from Huf is AUTOSAR-compliant. This means that the Phone as a Key software modules can be easily integrated into suitable electronic control units of car architectures. The advantages for car manufacturers and suppliers are manifold:
AUTOSAR-compliant basic software modules can be used in a wide variety of cars without major development effort.

The software is scalable thanks to its openness, easy to transfer due to the uniform application interfaces, and - especially important for customer branding - customizable.
In addition, sustainability is an important aspect of the AUTOSAR development partnership. The standardized, modular software architecture ensures that components can be reused and upgraded, which means that fewer resources must be spent on new developments. It also ensures that the electronic control units can be easily maintained over the entire product life cycle. This approach is in line with the sustainability efforts of Huf Group: "As an automotive supplier, Huf also supports its customers in the automotive industry in neutralizing the environmental impact of car production and traffic. In addition, sustainability is an integral part of the values of Huf as a family-owned company," as Tom Graf, CEO of Huf, already emphasized in spring 2021.
CCC "Digital Key": Secure communication between car and smartphone
The ECUs in cars must be able to communicate with the digital car keys on a wide variety of smartphones. This also requires powerful and secure technological standards. As a leading specialist for car access and authorization systems, Huf is therefore a member of the Car Connectivity Consortium, or CCC for short.
Huf Phone as a Key is modular and flexible system for car access. It can be adapted to different vehicle concepts on a customer-specific basis.
The CCC brings together carmakers, suppliers and smart device manufacturers to work on standards for communication between smartphones and cars. With "Digital Key", the CCC is developing a standard for the secure digital car key - the basis for a variety of new comfort experiences with the car, in particular Passive Entry/Passive Start (PEPS) and Key-Sharing.
Ultra Wideband (UWB) radio technology is of central importance here, enabling extremely precise and secure localization of the digital car key. To do this, it uses a very low energy level for high-bandwidth communication over a large part of the radio spectrum. To localize the smart device, the distance between the UWB satellites in the car and the smart device is identified. The distance can be determined by measuring the time of flight (ToF) for communication between the smart device and the satellite. The transmission of radio waves is at the speed of light and can be calculated.
Modern generations of smartphones feature UWB chips. Apple has been considered a pioneer here since the iPhone 11, Samsung and Xiaomi have UWB technology on board in various high-end models, while Google equips selected Pixel phones and tablets with it. Smart tags and smartwatches from Apple and Samsung also have UWB chips, and smartphones will be UWB-enabled by default in the foreseeable future. So more and more smart devices are complying with CCC standards and are compatible with Huf Phone as a Key. OEMs can thus meet the growing demand and rely on an access system with broad compatibility from Huf.
Thatcham Security Requirements: Phone as a Key provides high theft protection
As one of the biggest drivers of innovation in car access, Huf has been setting industry standards in security for more than 100 years. From the first locking system in a production car in 1920, to the two-track locking system introduced in 1975, the first infrared remote control key in 1989, or the establishment of the first PEPS access systems in 2014, the path is now leading to a digital future.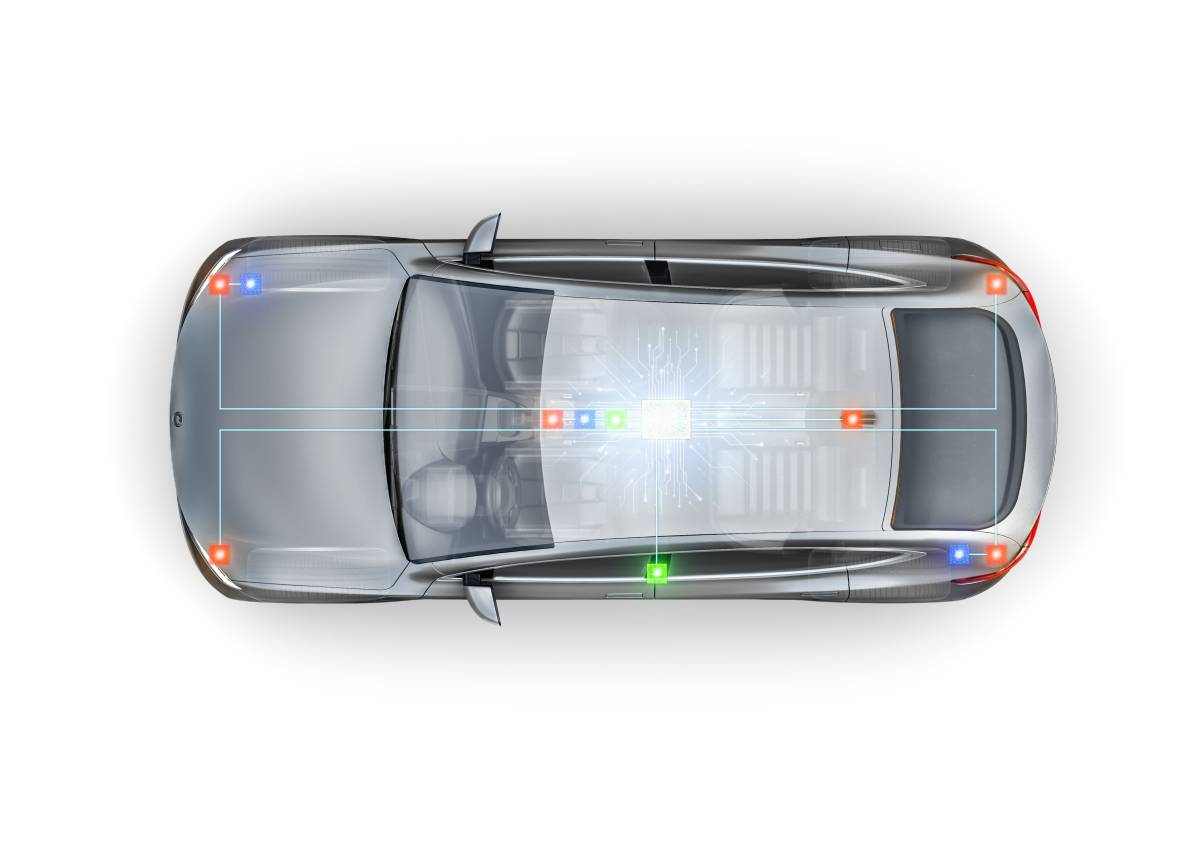 The Huf Phone as a Key digital car key uses modern technologies like Ultra Wideband (UWB), Bluetooth Low Energy (BLE) and Near Field Communication (NFC) for signal transmission and localization.
Car doors can now be conveniently opened by smart devices. Whereas it was once necessary to prevent keys from being refiled, the task now is to make relay station attacks impossible. The requirements for the security of locking systems in cars are becoming more complex and are shifting into cloud- and software-based realms.
How theft-proof new cars and their locking systems are is checked, for example, by the British driving safety institute Thatcham Research. Key factors for a good hands-free access system are accurate location and prevention of signal extension by third parties.
Compared to other radio technologies, UWB achieves an enormously high level of localization accuracy - around the entire car as well as in the cabin. The system therefore precisely detects whether the authorization key is in the car and only then enables the engine to be started. Relay station attacks, in which thieves can extend radio signals and thus open cars, are not possible with this technology.
The localization algorithms of Huf Phone as a Key are designed to meet the highest security requirements and allow only a minimal tolerance range. Phone as a Key thus meets Thatcham security requirements and offers a high level of theft protection.
ISO/SAE 21434: Cyber security management system for cars
The ISO/SAE 21434 standard "Road cars - Cybersecurity engineering" is a cyber security standard for cars. It applies to OEMs as well as system integrators and suppliers in the automotive industry. It was developed by a working group of the International Organization for Standardization (ISO) and the Society of Automotive Engineers (SAE). The central points of the standard are threat analysis and risk assessment as well as the security of all electrical and electronic systems during the entire life cycle of a car.
The process-oriented standard goes hand in hand with the EU regulation on cyber security. The Economic Commission for Europe (UN/ECE) has accordingly developed a certification for a cyber security management system (CSMS): Since July 2022, a mandatory proof for a cyber security management system in the automotive sector is required according to UN/ECE 155.
Huf Phone as a Key complies with ISO/SAE 21434. The global Phone as a Key team has conducted a comprehensive analysis and risk assessment, providing customers with a confident assessment in line with the new standard to identify and prevent early points of attack in the digital space.
Huf thus continues to be at the forefront of new technological developments - as it has been for more than 100 years - and, as a member of the CCC, is actively shaping the future of mobility.