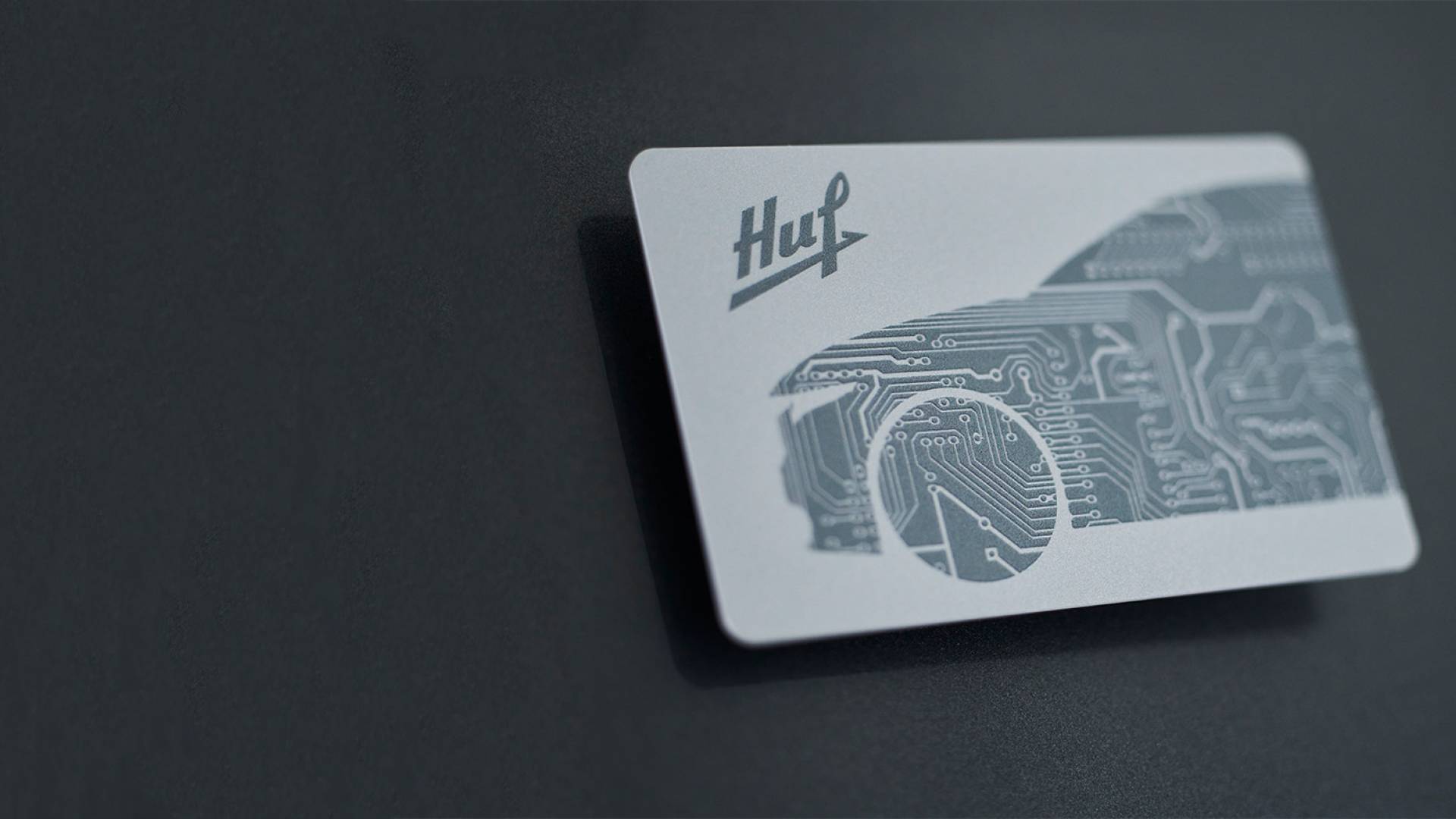 Magazine
Smart Card with NFC –
for a better feeling
Almost everyone knows NFC cards. You have seen them before, right? But wait, we are going to tell you why the new Huf NFC smart card is different; why NFC is enjoying something of a renaissance in myriad areas of everyday life; and why this technology is far from being obsolete, but will continue to exist in conjunction with other wireless technologies such as Bluetooth Low Energy (BLE) and Ultra Wideband (UWB) for car access and authorization.
Back in 2016, it became possible for the first time ever to open your car using your smartphone. Anyone lucky enough to own the new Mercedes E-Class (W213) simply had to hold their smartphone in front of the door handle to unlock the door. This whole new way to open a car was possible thanks to near-field communication (NFC) Huf had integrated as the first automotive supplier worldwide into door handles. As the name suggests, radio communication takes place between your smartphone and the door handle over a short distance of up to five centimeters. Simply put, NFC technology works like a transformer. When an electric current flows through the primary coil, this generates a magnetic field that is used for energy and data transmission in the frequency band of 13.56 MHz.
Smart cards based on Huf NFC competence
When it comes to deploying NFC technology in the automotive industry, the challenge is to produce a constant and powerful magnetic field with as little energy consumption as possible in order to ensure good performance. Huf has spent more than a decade researching NFC and has developed a range of patented solutions that ensure high-quality and extremely reliable communication with simultaneously low energy consumption.
The orders Huf is receiving for NFC door handles demonstrate just how happy customers are with the performance. In 2016, only a few smartphones were equipped with NFC capability, and digitalization was not as advanced as it is now. But nowadays, NFC is everywhere. Electric cars, for example, seek to offer whole new user experiences and so come as standard with NFC. The new BMW iX is the most recent example of a vehicle featuring NFC door handles from Huf as standard.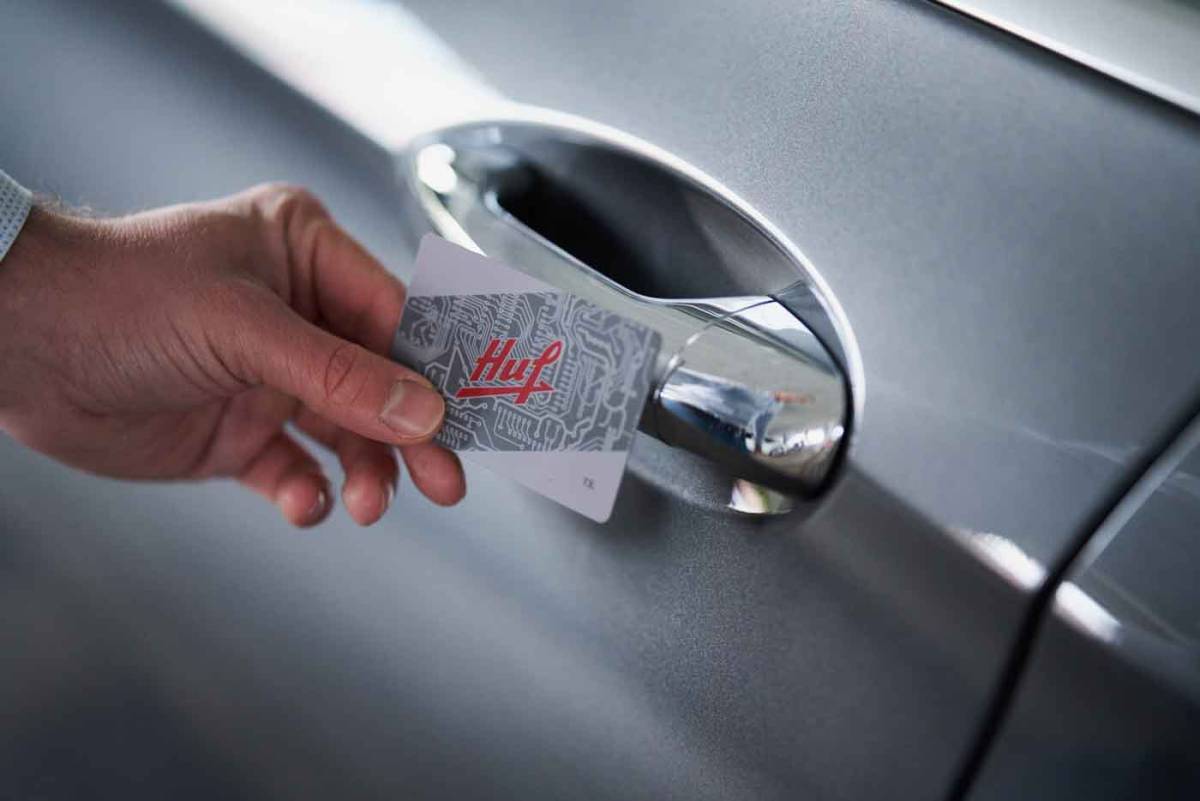 Huf was the first automotive supplier to introduce NFC in the door handle. The technology will be even more in demand in the future.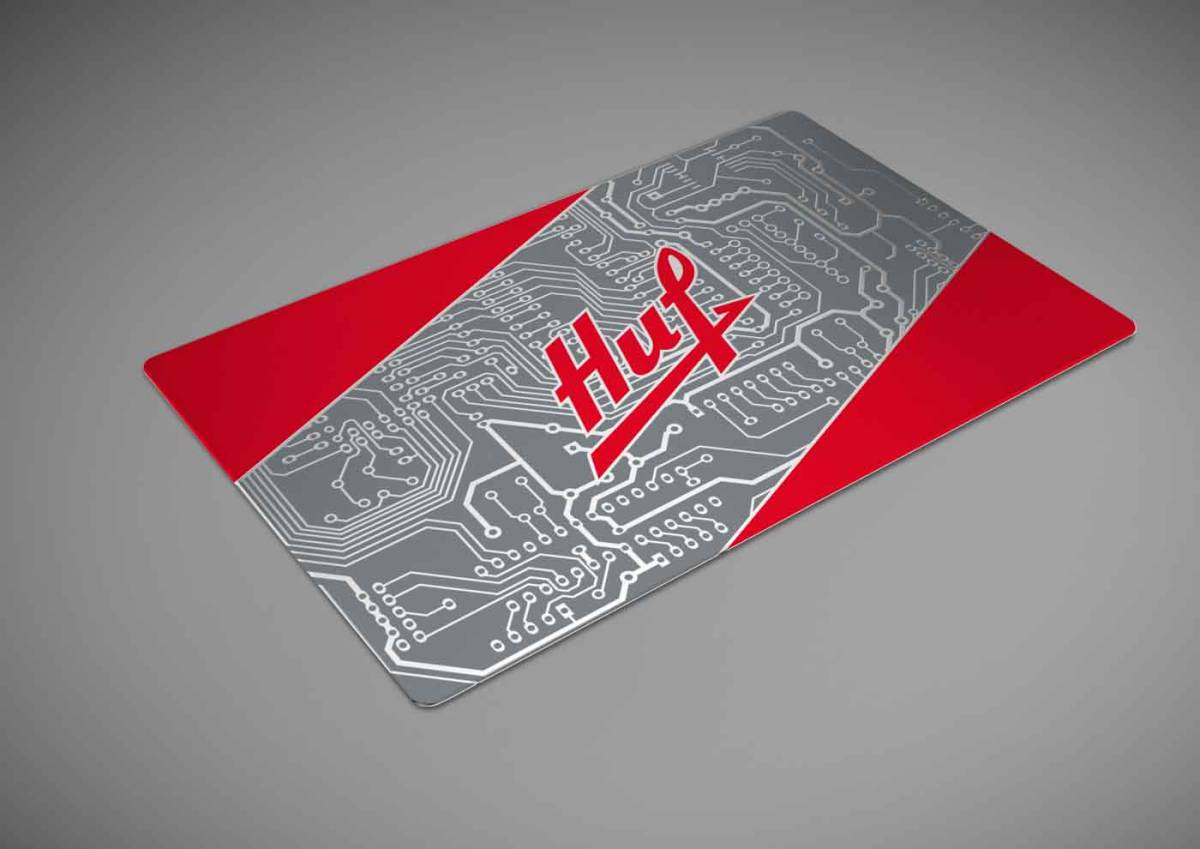 The new Huf smart cards can be ordered in customer designs.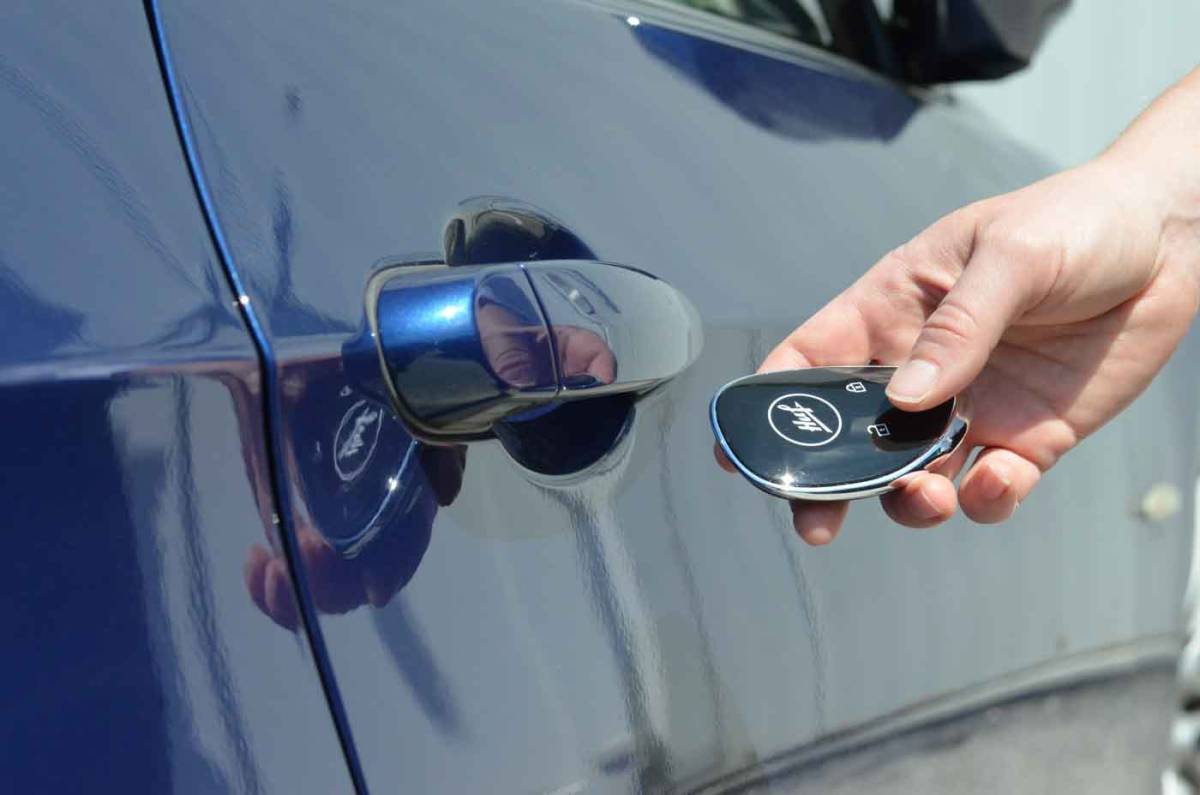 In addition to smart cards Huf offers smart keys, not only with NFC but also UWB and BLE for passive car entry.
When Huf participated to launch the first NFC door handle back in 2016, we were well ahead of the times. In 2015, around 500 million smartphones were equipped with NFC technology. Today, 3.6 billion people all over the world own a smartphone. NFC now comes as standard in nearly all models, and everyday life would be unimaginable without it. In addition to smartphones, bank and credit cards and other similarly sized cards feature this radio technology. Paying by card is routine these days. For many, the smartphone is already the payment means of choice. NFC can also be used for access and authorizations and even for sharing large volumes of data such as images and videos.
NFC technology versus BLE and UWB: an unbeatable backup
But it is precisely in the area of driver authorization that NFC is facing some strong competitor technologies. Many cars today are equipped with passive entry technology, which - as its name suggests - allows the driver to simply get in their car without having to actively press a button on their car keys.
Thanks to radio technologies such as BLE (Bluetooth Low Energy) and UWB (Ultra Wideband), passive entry is possible even via the smartphone. With the Huf Phone as a Key smartphone solution, Huf does not only offer the convenience of conventional passive entry passive start systems, but drivers can also share digital keys and authorizations with friends and family as well as book functions on demand via the smartphone app.
Another benefit of Huf UWB positioning systems is that due to a high-precision time-of-flight localization, UWB signals are immune even to relay station attacks. This means that thieves cannot lengthen the signal and so fool the vehicle into believing that a key is in the vicinity of the vehicle.
NFC smart cards - for everyday use and emergencies
A smartphone offers a whole range of benefits that a smart NFC card - or "smart card" for short - cannot. But even smart cards have their own unique selling points. For example, the digital key has to be transferred to your smartphone somehow. The digital key is stored on the NFC card that you receive when you buy a car and then has to be transferred to your smartphone. And something else: That special moment when you receive the keys to your new car, that moment of satisfaction for the buyer and seller alike when the buying contract is signed and sealed in the showroom, remains a tangible experience thanks to a physical NFC smart card.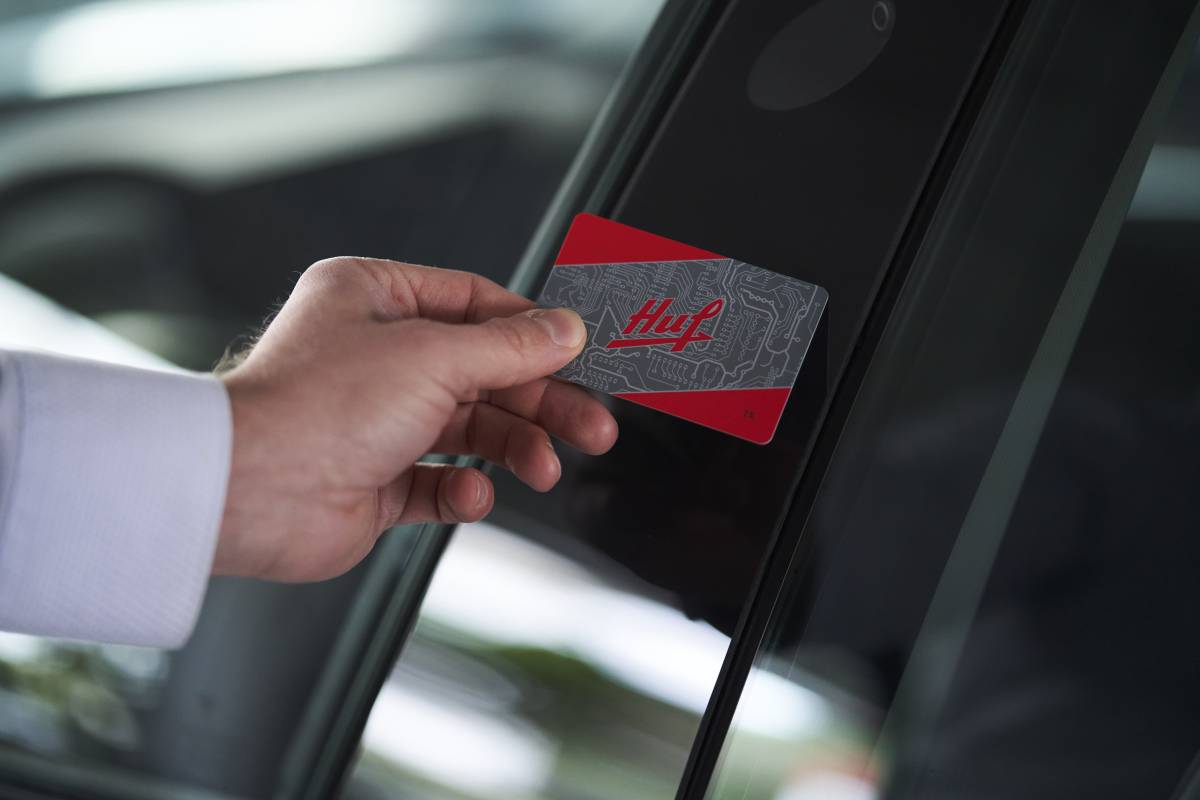 A popular alternative for the positioning of the NFC antenna is the B-pillar. Here, too, the user holds the card in front of the receiver and unlocks the door.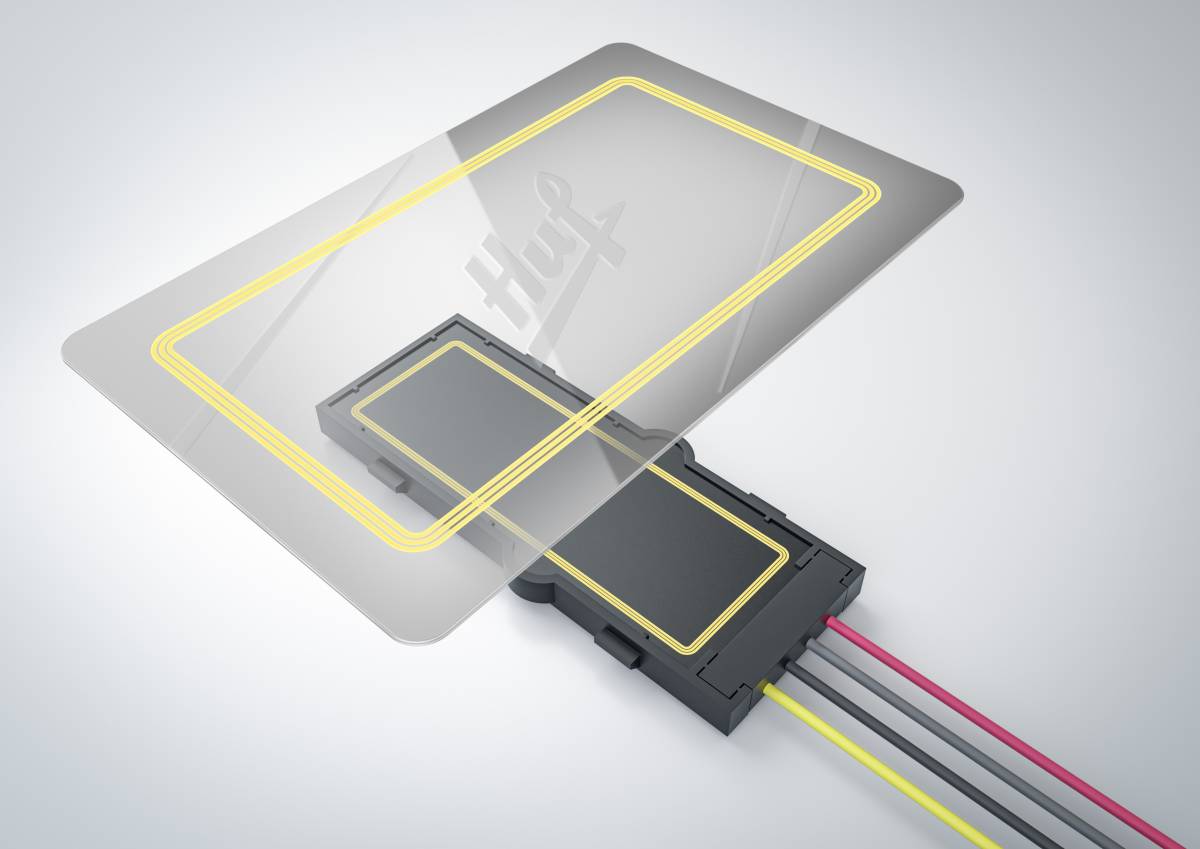 The NFC antennas build a wide and reliable magnetic field. This very good performance and low energy consumption is the specialty of Huf.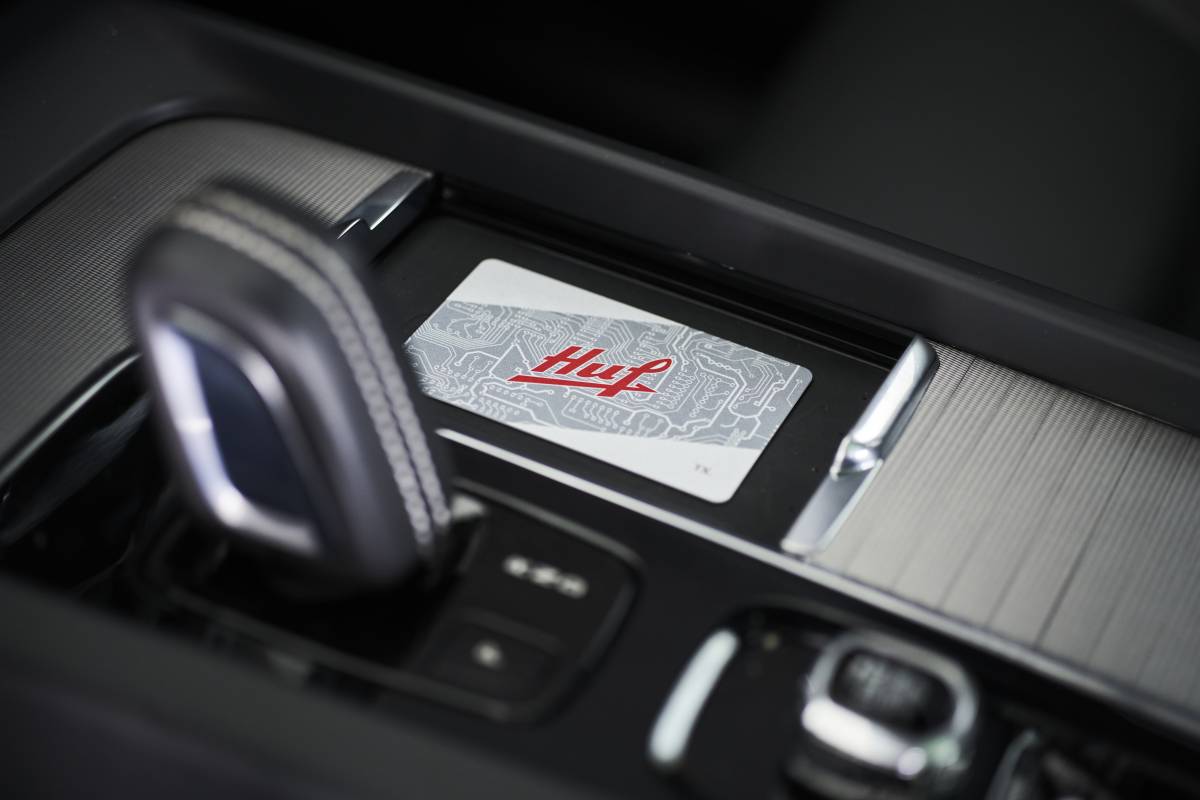 Drained car key and smartphone battery? No problem. With an NFC card, you can get into the car at any time and even use it to authorize the engine start. Simply place the card on the designated NFC field in the center console.
But it is not only under these special circumstances that NFC smart cards are valuable. Much more important is the security they offer. If your smartphone is mislaid or even stolen, so too is the key. But thanks to that slimline emergency key in your wallet, you remain mobile. You can still get into your car, start the engine, and drive away. All you have to do is hold the smart card up to the NFC smartcard reader, which Huf has compactly integrated not only in the door handles but also in the B-pillars and at other places both inside and outside the car. Depending on where they are installed, the smartcard readers even feature LED and other functions and provide optical feedback indicating whether the vehicle is locked or unlocked.
NFC solution with high security
With the latest generations of NFC chips, these ordinary plastic cards are being transformed into mini-computers. While MIFARE Classic chips are currently widespread, the latest chip generation SmartMX significantly increases computing power. Complex programs ("applets") making use of a broad spectrum of symmetric and asymmetric crypto functions can be executed on these chips.
Wide range: NFC cards can also be used for payment at charging stations and wallboxes.
Thanks to state-of-the-art protection mechanisms, the digital key is kept secure on the card, and a wide range of attacks is mitigated. The Huf NFC smart cards already fulfill the security criteria of the Federal Office for Information Security at the same level as electronic passports. Upon request, Huf can offer customers the NFC cards with the maximum CC security level 6 and integrate these in the customer's overall system. But that won't be the end, because we'll be forced to increase security still further. After all, new mobility concepts will fundamentally change the way we get in our cars and so confront us with whole new access authorization challenges. This is why, as part of the Car Connectivity Consortium, Huf has joined forces with representatives of the automotive industry and smartphone manufacturers to standardize UWB and elaborate new NFC standards designed to ensure even greater security.
NFC technology to play a key role in future mobility concepts
Let's take a glimpse into the future and see just how important secure storage options for digital keys will be. Imagine you want to drive your car to a city. Many cities already have zero emission zones, limiting where you can go with your car. Cities like Berlin, Hamburg, and Paris are discussing the possibility of car-free city centers, which is already reality in Oslo. This means that you will have to park your car somewhere outside the city and then use shared services – either vehicles that you drive yourself or self-driving cars - in order to quickly get from A to B. Accordingly, individual authorizations are required at every stage for limited periods; each journey also has to be paid for. So on the one hand, you need highly secure key storage options that can be both shared and withdrawn quickly and conveniently, and, on the other hand, these digital keys must unlock only the vehicles that you have actually paid to use. The primary tool for managing these digital authorizations is via your smartphone. But smartphones differ when it comes to hardware and operating systems. Smart cards could represent a viable and highly reliable alternative offering the same level of quality.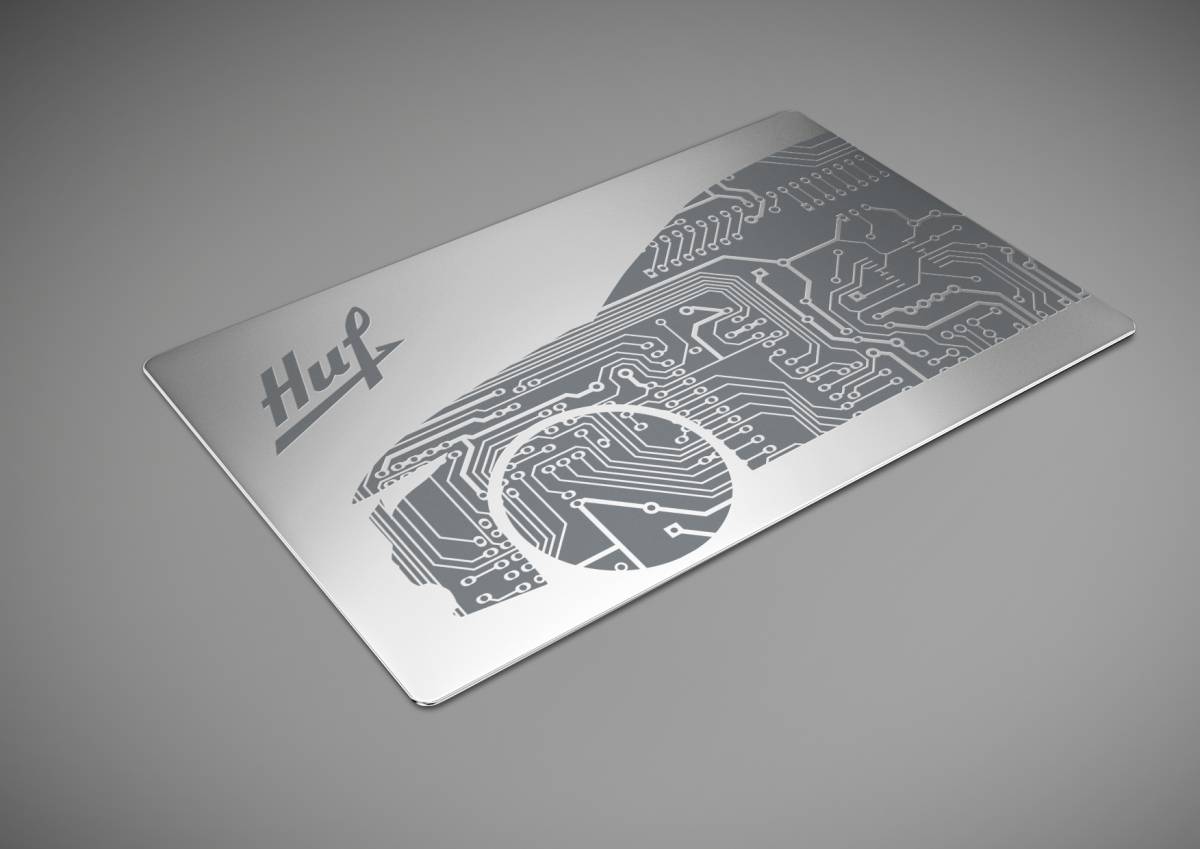 Maximum design freedom: Smart card can be supplied with print motifs, 3D effects, relief designs, and different materials.
With its new smart cards, Huf is also demonstrating what is possible when it comes to the design. Whether various print motifs, 3D effects, or even reliefs - the creative potential is endless! And for those who love a bit of luxury, the NFC smart cards do not necessarily have to be made from plastic - metal cards with an ultra-high-quality look and feel are also possible, transforming these NFC smart cards into attractive accessories.
And what's more, whatever card design you choose, the color and materials are all water-resistant. So if you want to swim in the sea or lake or perhaps go on an extended dive but would rather take your valuables with you rather than leave them on the beach, you can simply take your car key with you into the refreshing water. These are all additional benefits that give NFC smart cards the edge over smartphones and physical car keys.