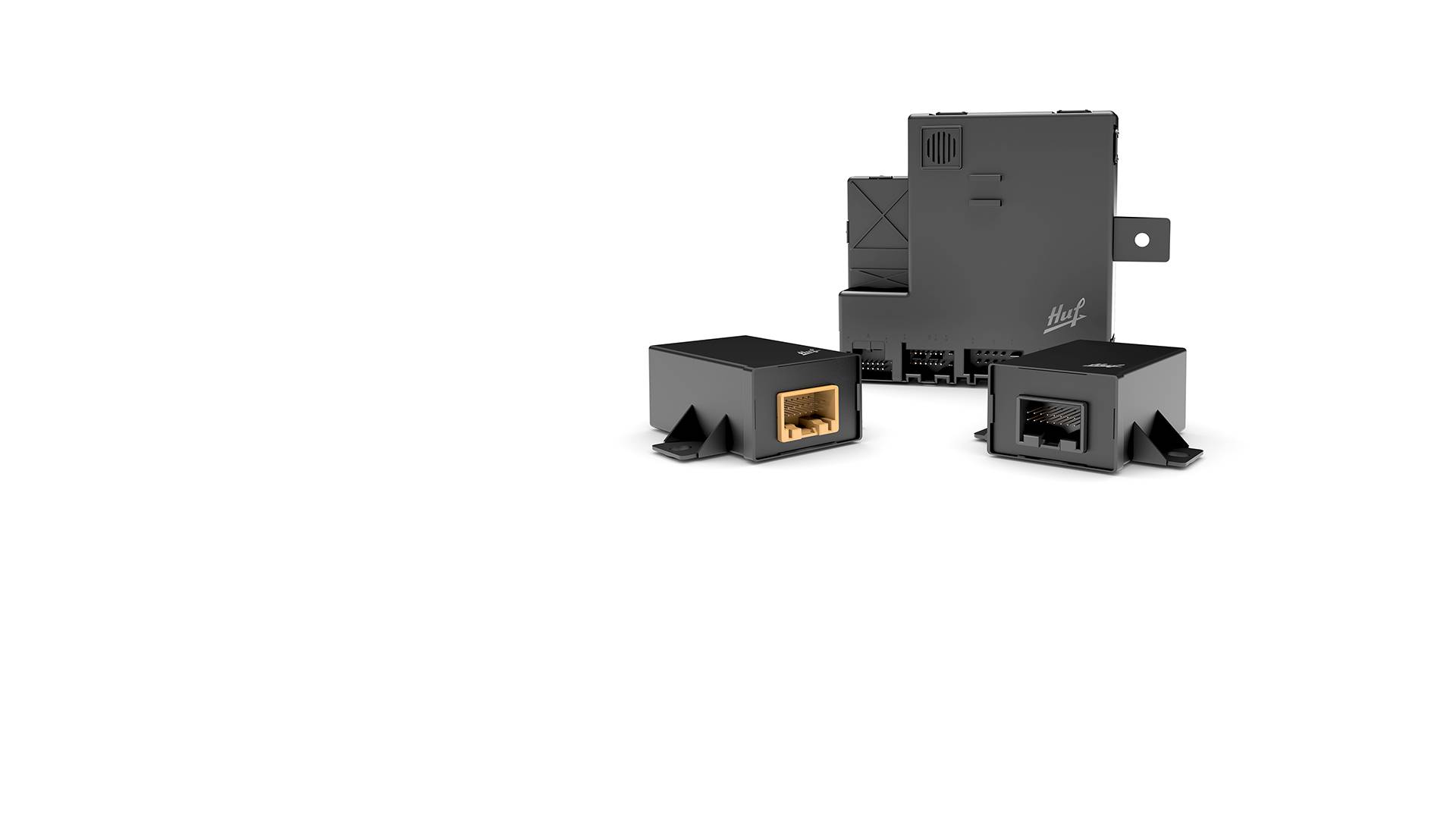 Magazine
Huf electronic control units (ECU) for increased comfort
Not many people know that Huf is one of the leading supplier for electronic control units (ECU) for power sliding side doors. Huf has built up great experience in electronics not only with these electronic control units. The Phone as a Key system also benefit from this expertise.
The Huf ECU have been driving the side sliding doors of various cars from the Volkswagen Group for years. The success story began in 2004 with the VW T5 and continued across all bulli generations. The new VW T7 can be also equipped with the electronic control unit for power sliding doors. Additional advantage: the Huf kick sensor. In addition to the tailgate, the power sliding side doors can also be opened with a light kick and thus hands-free.
Huf electronic control units comply with AUTOSAR and ISO 26262
"One piece of feedback that we often receive is that doors with our control units open and close extremely smoothly. For a product that operates unseen, that is the most readily apparent benefit," says Stefan Neuhoff, lead developer of these highly sought-after control units from Huf. "Our control units also fulfill global standards and meet the toughest safety requirements."
The control unit's interface for sliding side doors has been designed to ensure that it can communicate easily with vehicles containing electronics developed in line with the global AUTOSAR standard. The Huf control unit also meets the world's most exacting standard for functional safety in ISO/SAE 26262. For example, if you are a little slow in climbing into the back of a car, there is no need to worry about any part of you getting crushed by the power sliding door closing. Thanks to Huf technology, the power sliding door will detect the obstruction and open automatically.
Phone as a Key: digital key management with ECU made by Huf
"Customers often ask whether our products are approved worldwide," says Neuhoff. "For us, as a global supplier with more than 100 years of experience in the automotive industry, being familiar with country-specific legislation and thus ensuring impeccable homologation go without saying."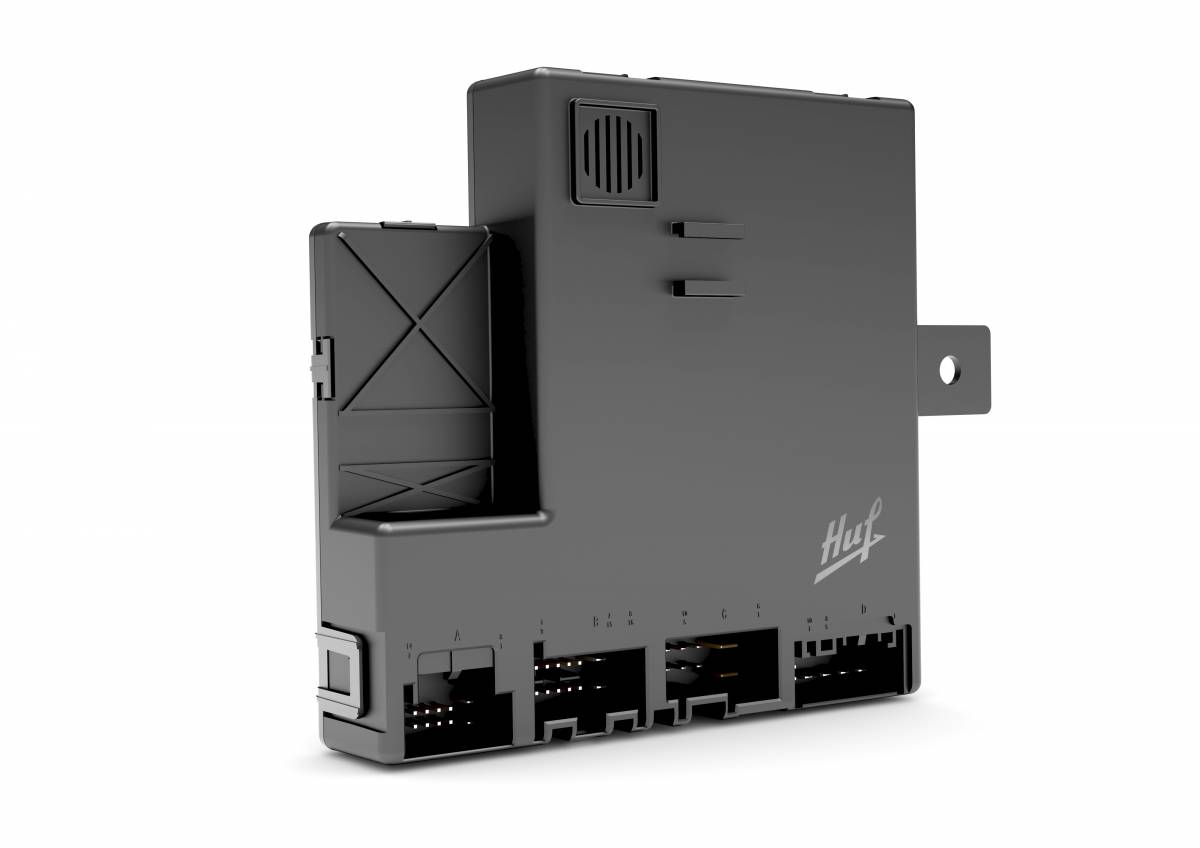 Huf follows the latest standards in the development of electronic control units.
These years of experience in vehicle integration and Huf's comprehensive knowledge of homologation processes were incorporated into the development of the Phone as a Key control unit as well. The control unit, developed in line with the AUTOSAR standard, has been homologated globally and can be used in almost all vehicles worldwide. Incidentally, that also applies to the other system components, such as Ultra Wideband (UWB) and Bluetooth Low Energy (BLE) sensors and, of course, the NFC products that Huf has been selling for years and play an important role in access via smartphone in particular.
Current develop of upcoming electronic control units alongside ISO/SAE 21434
However, as digitalization becomes more widespread and cars become more interconnected, cybersecurity requirements are becoming stricter as well. Huf is fully up to date in this respect as well, with all next-generation control units designed to meet the new ISO/SAE 21434 standard. To obtain this coveted certificate, electronic components have to fulfill what is known as TARA (Threat Analysis and Risk Assessment) criteria right from the development stage. These criteria are used to ensure that throughout their entire service lives, cars maintain the best possible protection against thieves who attempt to gain access to and control over the vehicle via digital interfaces. In this respect, too, Huf has its eye on the ball at all times and retains control over the smart control units.