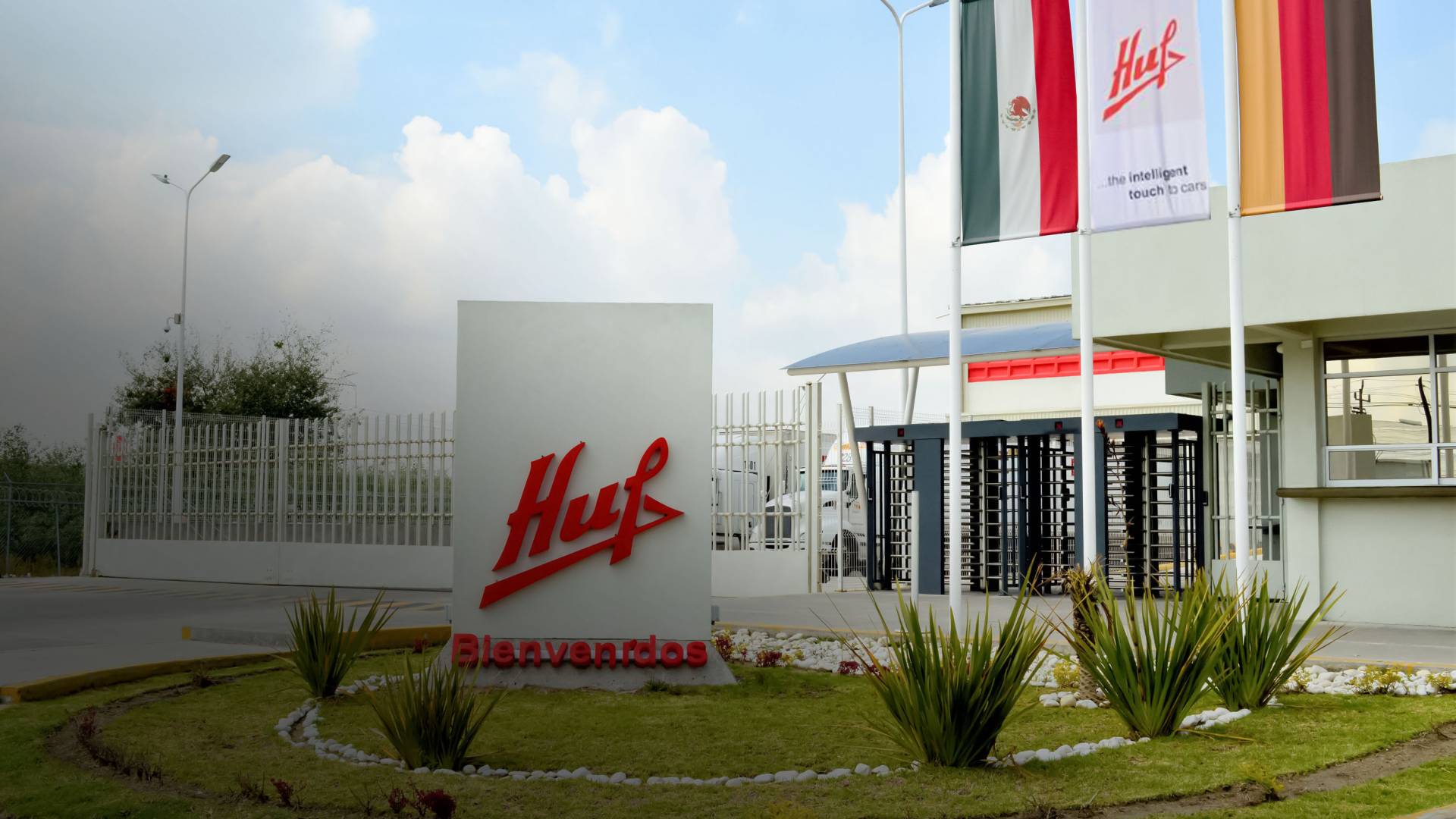 Magazine
Automotive supplier Huf in Mexico: top performance in Puebla
The automotive supplier Huf runs 17 plants around the world. In Mexico, the company's history is still short but already successful: Puebla is one of the youngest and at the same time one of the largest plants in the global Huf network. It features high-quality production lines as well as testing, prototyping and simulation laboratories. An exciting look behind the scenes at Huf Mexico.
Although Huf Mexico officially started operations in 2008, the story goes back to the year 2000. At that time, Huf North America needed a representative at a German car manufacturer's Mexican site to work on a project for a vehicle platform of this customer. Luis Morales (now Head of Planning & Support for Testing, Prototypes and Simulation at Huf Mexico) was chosen for this position as Resident Engineer. Given the increasing demand for Huf products by several well-known vehicle manufacturers, the automotive supplier decided to build a complete plant in Mexico in 2006.
"Employee number one" at the time was Luis Morales. "In 2008, we started with twelve employees in a rented building using production lines from the Huf site in Greeneville in the US state of Tennessee. One year later, we moved to the current site," he recalls.
Automotive supplier Huf employs highly skilled workforce in Puebla
Puebla is located in the center of Mexico. With a population of over 1.5 million, it is the country's fourth largest city. Since the construction of Mexico's first VW plant in 1964, the region has developed into a big automotive cluster as the OEM's main automotive suppliers quickly settled around the metropolis.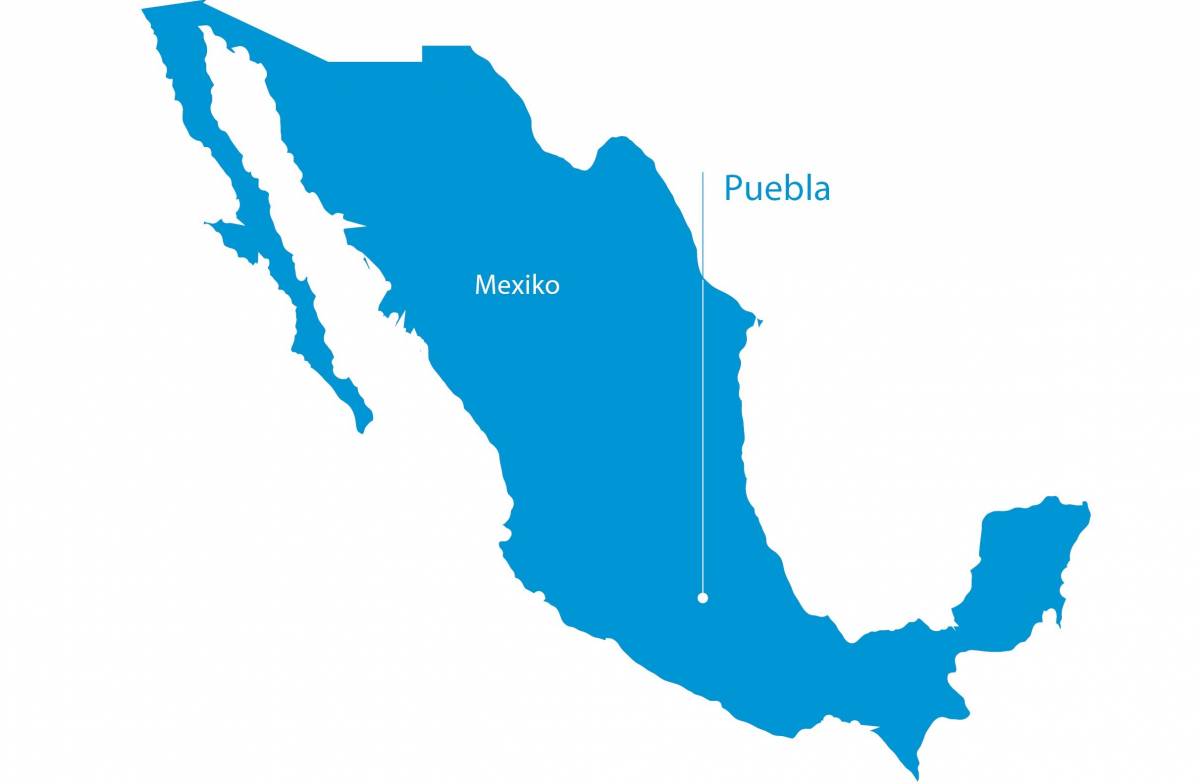 Huf is based in Puebla - close to Mexico City
Today, the automotive industry accounts for more than 20 percent of Puebla's gross domestic product. This makes it one of the most important industries in the region. That industry makes up three percent of Mexico's nationwide gross domestic product. In the Puebla region, more than 150 companies produce every kind of parts for cars that are sold all over the world. Consequently, it was not difficult for Huf to find skilled workers for the various production processes like injection molding and the manufacturing of mechanical components.
From Huf Mexico to the world
It all started in 2008 with production lines for brackets for two major car manufacturers. Today, the portfolio also includes door handles, key fobs, lock sets, kick sensors, emblems with rear view cameras and soft touch components for tailgate releases.
Right from the start, the team at Huf Mexico has been working cross-border with its products and processes. Soon, the company was supplying electronic keys to plants of a German premium car manufacturer in the United States, China and South Africa. This was one of the first global projects that required a dedicated plant section meeting all the requirements for electronic component manufacturing - including the first cleanrooms.
Passion and electronic components leading to success
Huf Mexico was one of the first automotive suppliers in the region to produce electronic components. It was this ability to rapidly expand its process and product portfolio that turned into a competitive advantage, allowing the site to grow exponentially in the following years.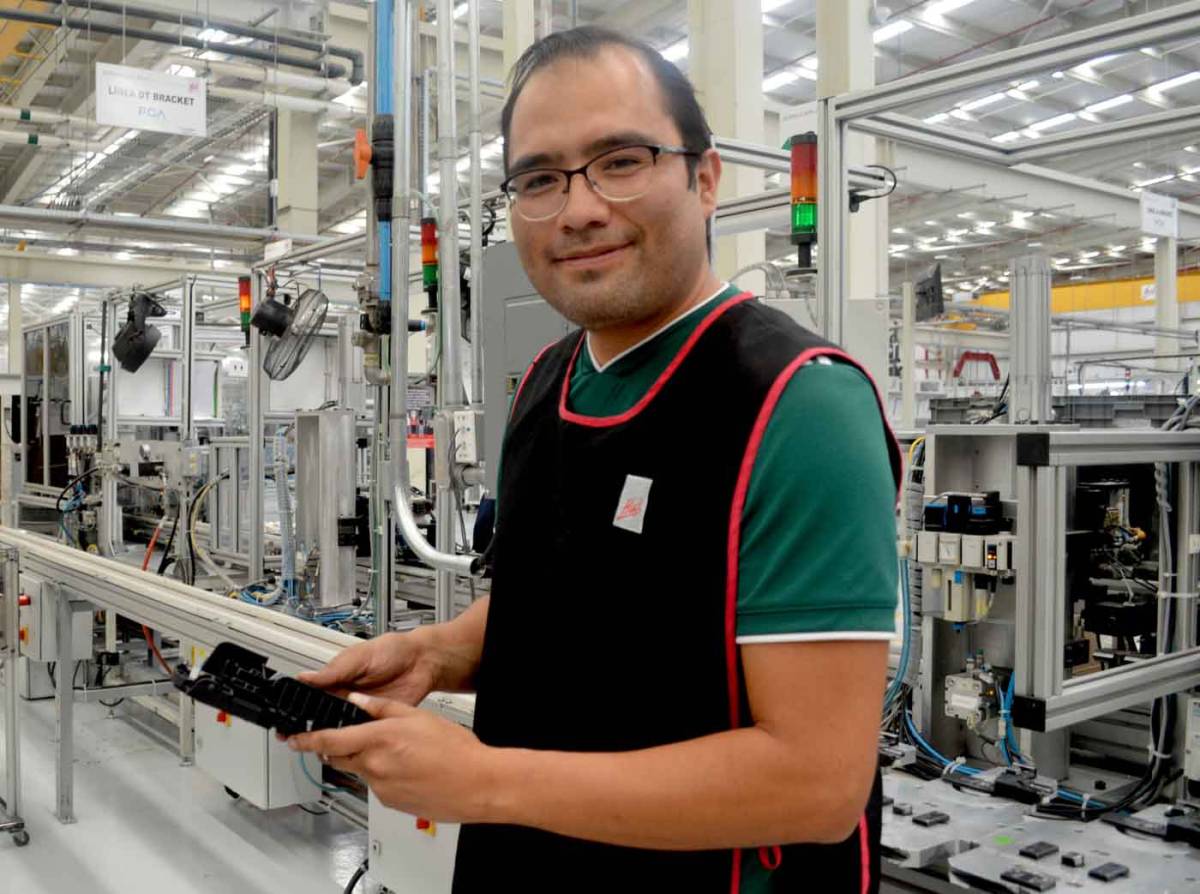 Jorge Maceda, who works at the assembly line for one of the products most requested by the customers of Huf Mexico: brackets.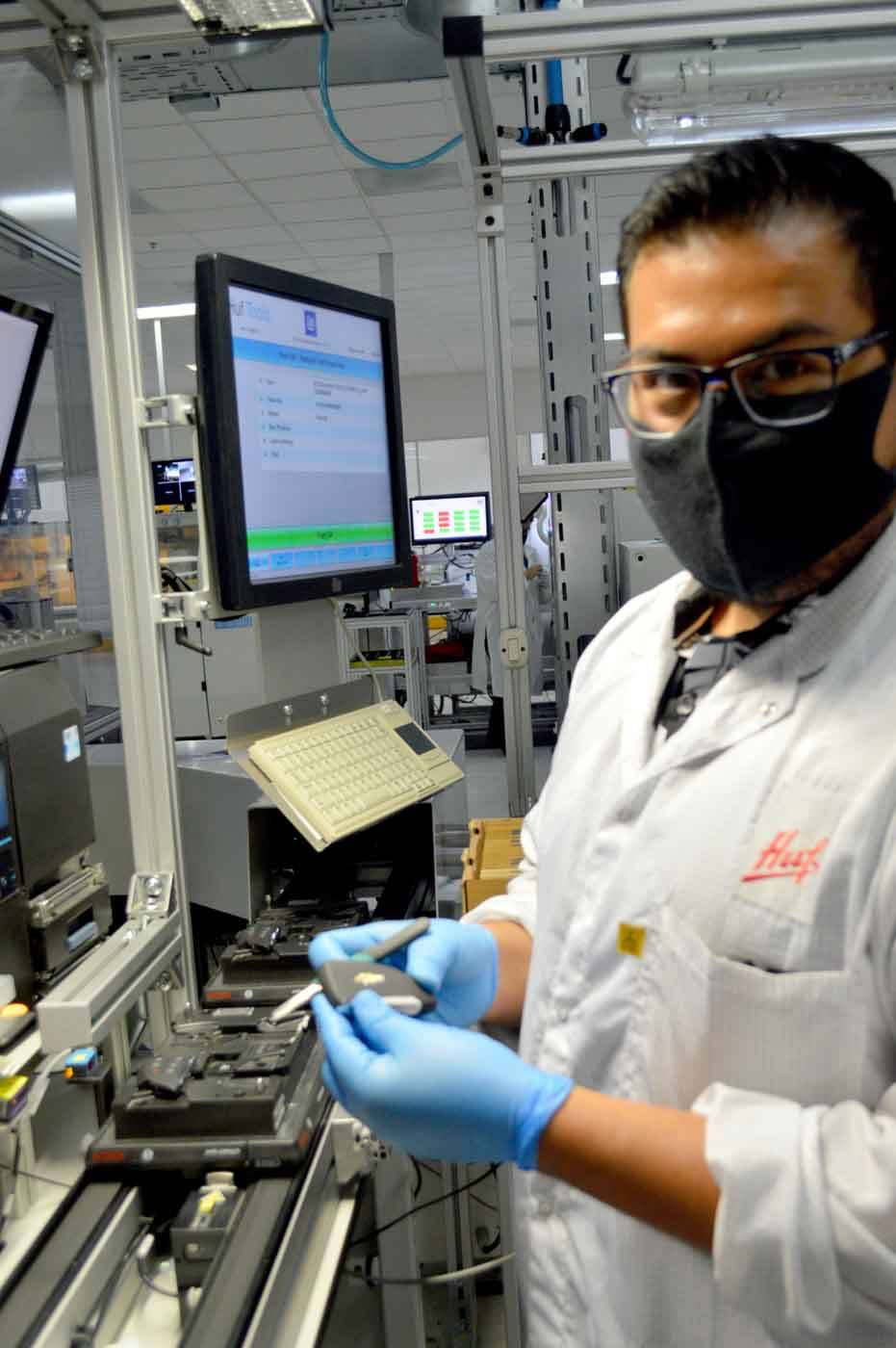 Eric Juarez, who works as a production operator in the lines of remote control keys for global car manufacturers.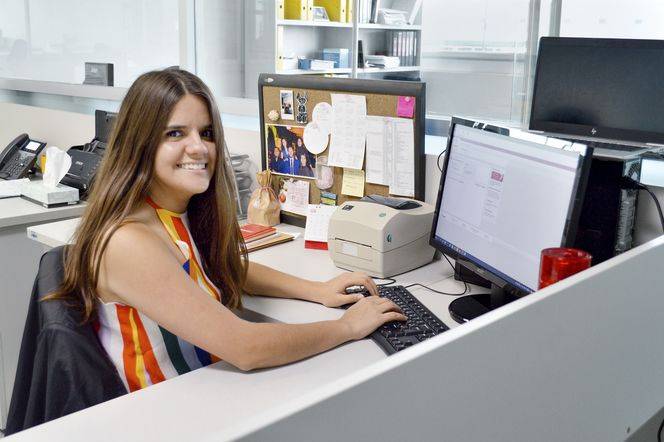 Lorena Carvajal is part of the Shared Services Center Americas team, where customer and supplier invoices are processed.
"Some of the main reasons for the rapid success of Huf Mexico are the commitment of of the employees, great team spirit, and the passion to drive continuous improvement in all areas. This has been greatly appreciated by our global customers from the very beginning," emphasizes Carlos Marques, Plant Director Operations Huf Mexico.
Following the motto "Be part of the solution, not the problem," the team was quickly able to win new projects and expand its customer portfolio. As a result, Puebla has become not only one of the most important plants in the Huf global network, but also the benchmark in many production areas.
Offering a full product range: from electronic keys to kick sensors
This was a good basis for taking the lead in one of the  largest projects at Huf: a high-volume platform for a major US car manufacturer. To enable production of the wide variety of components involved, Huf Mexico expanded its manufacturing facility by 9,800 square meters. In addition, the automotive supplier built a new cleanroom in Puebla. For this project, Huf Mexico is currently producing electronic keys, receivers, and kick sensors for the complete range of cars from lower end to premium.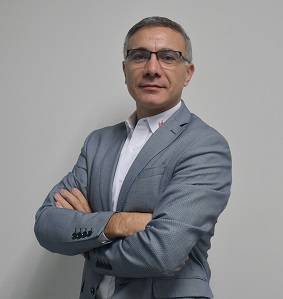 "Some of the main reasons for the rapid success of Huf Mexico are the commitment of of the employees, great team spirit, and the passion to drive continuous improvement in all areas."
Carlos Marquez, Plant Director Operations Huf Mexico
The cars of numerous brands of the US carmaker are equipped with components produced by Huf Mexico. From the automotive supplier's plant in Puebla, the parts are sent on their journey to the car manufacturer's plants on various continents.
In addition to this project, the current production portfolio of Huf Mexico includes ID devices for a long-established luxury vehicle brand, lock sets for motorcycle and car manufacturers from the USA, brackets, door handles and soft touch tailgate releases for a European automotive group, as well as brackets and emblems with rear view cameras for a German car manufacturer.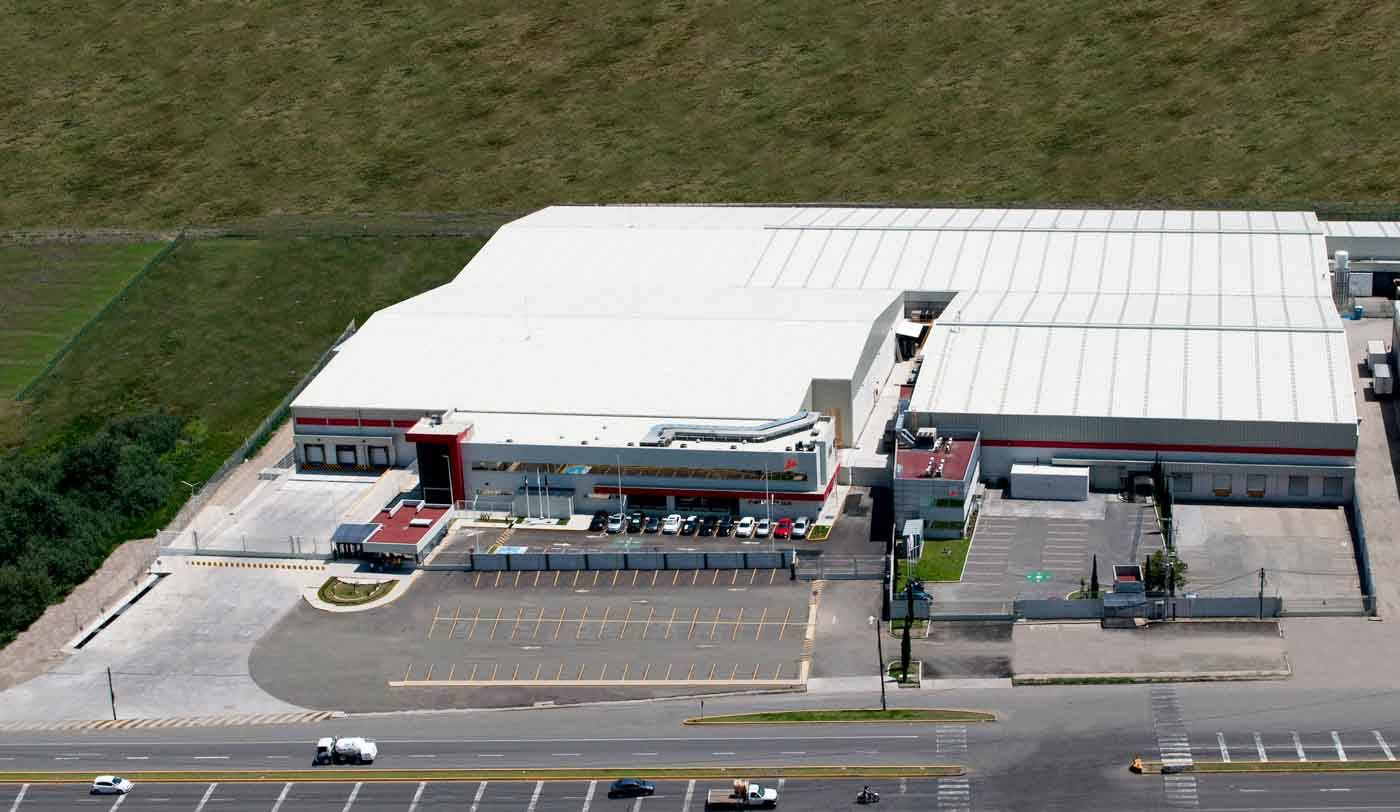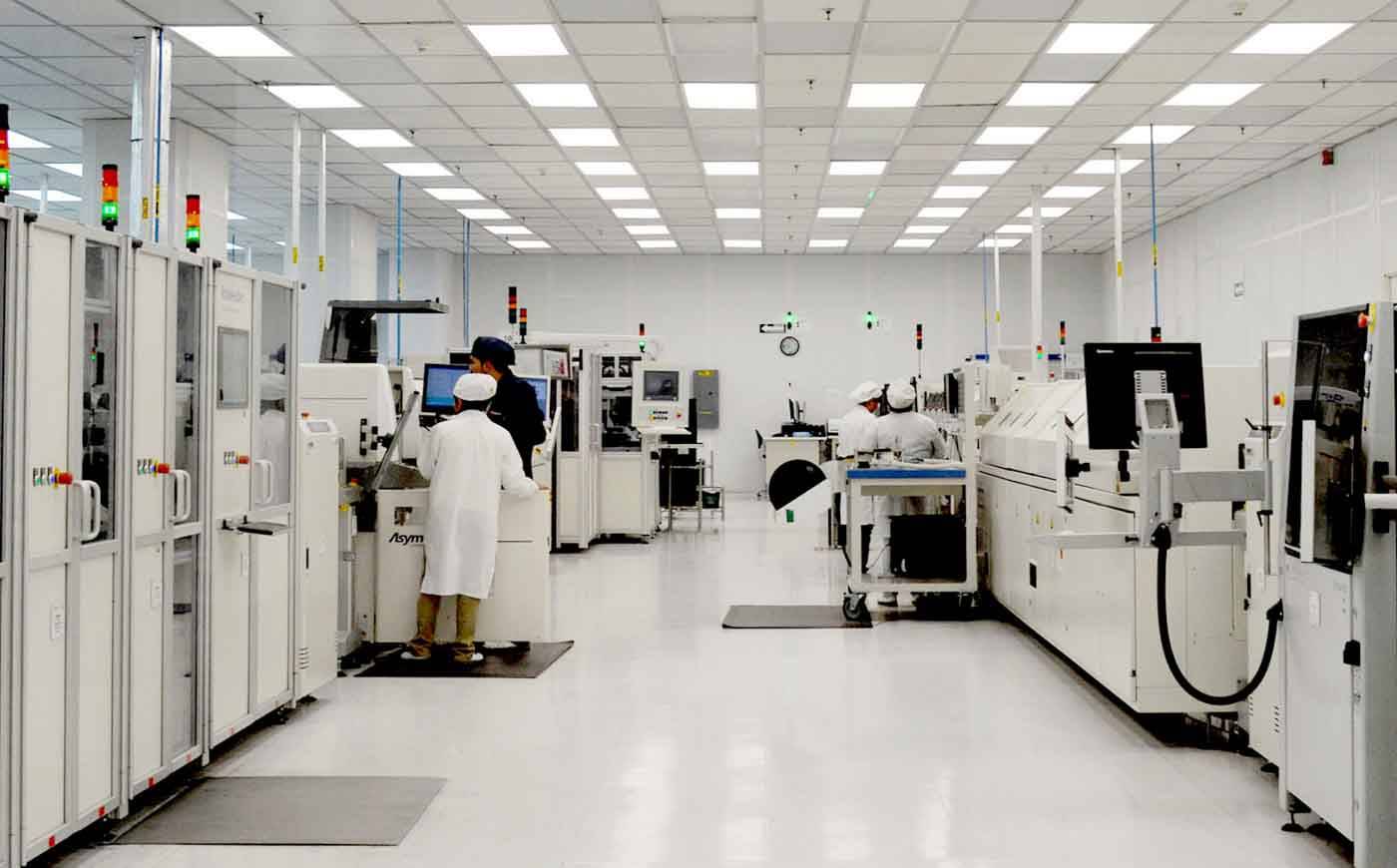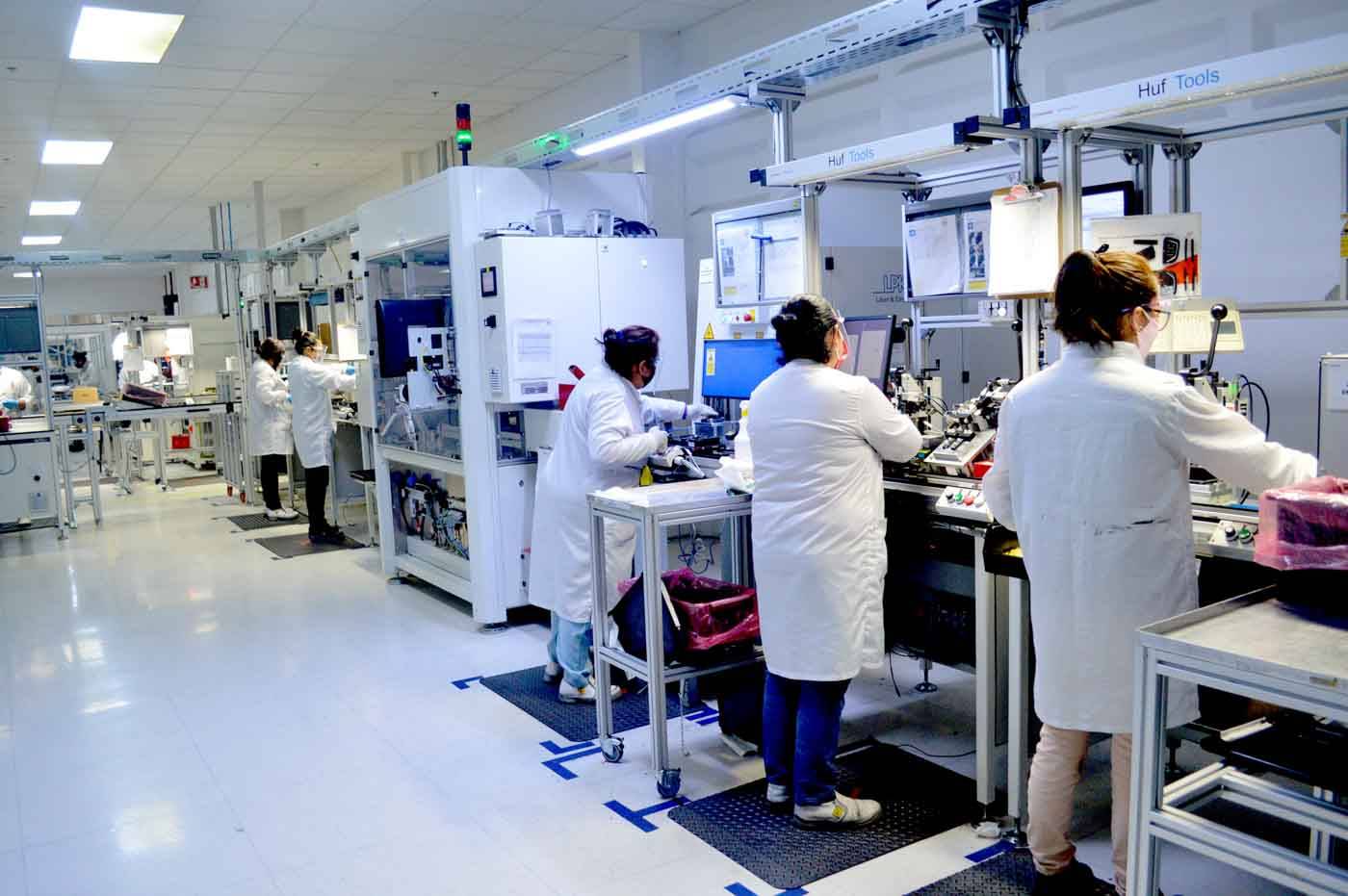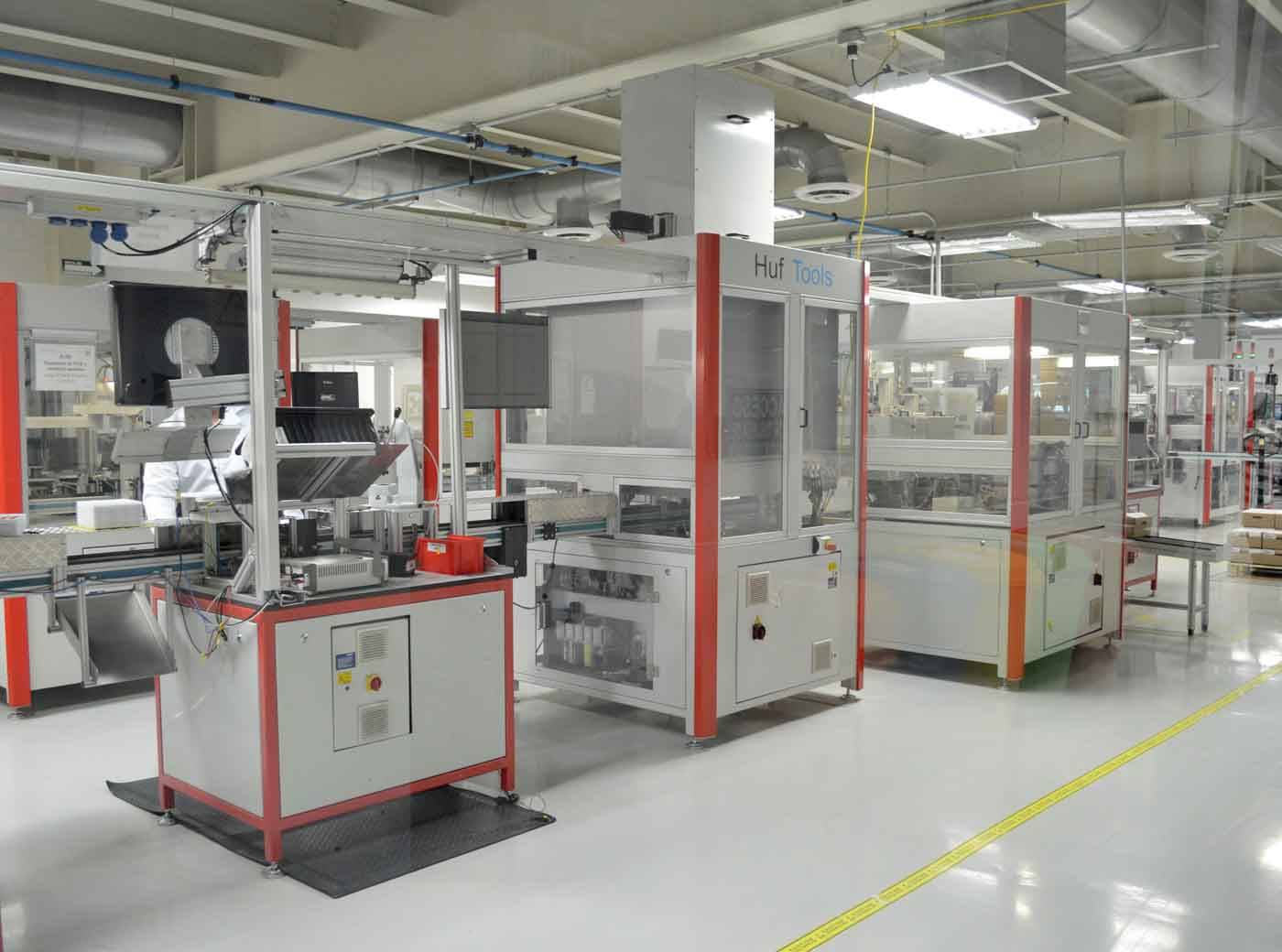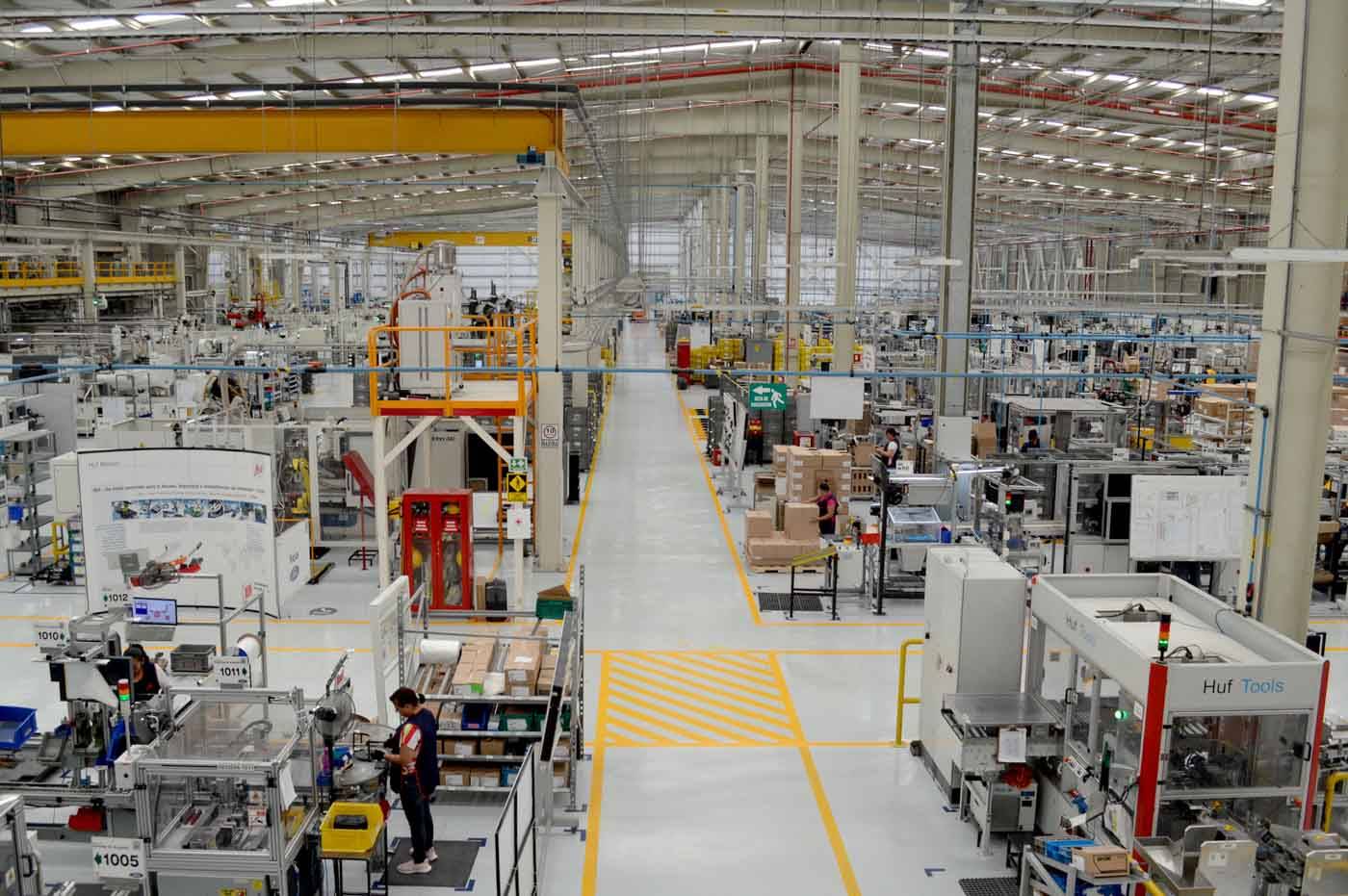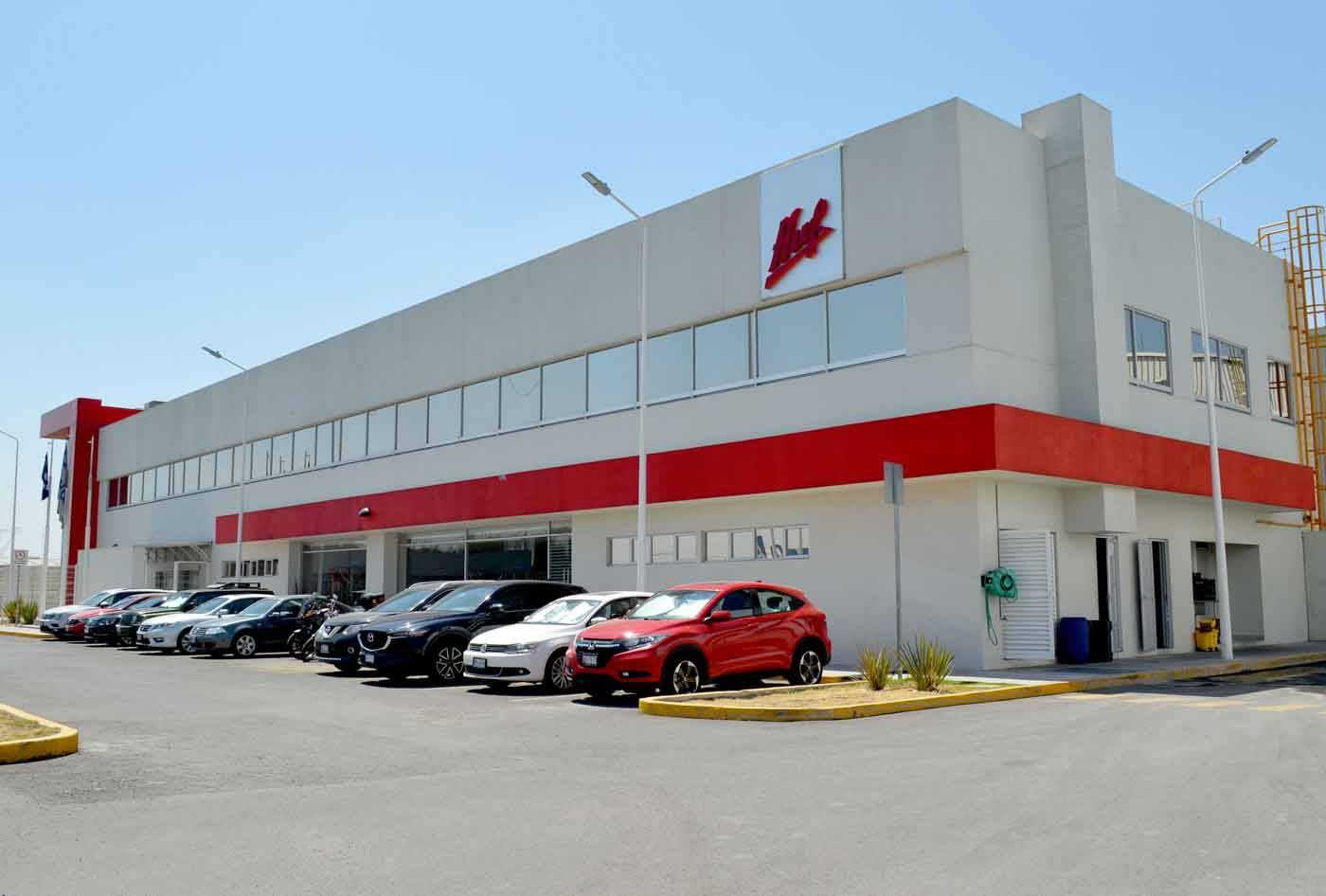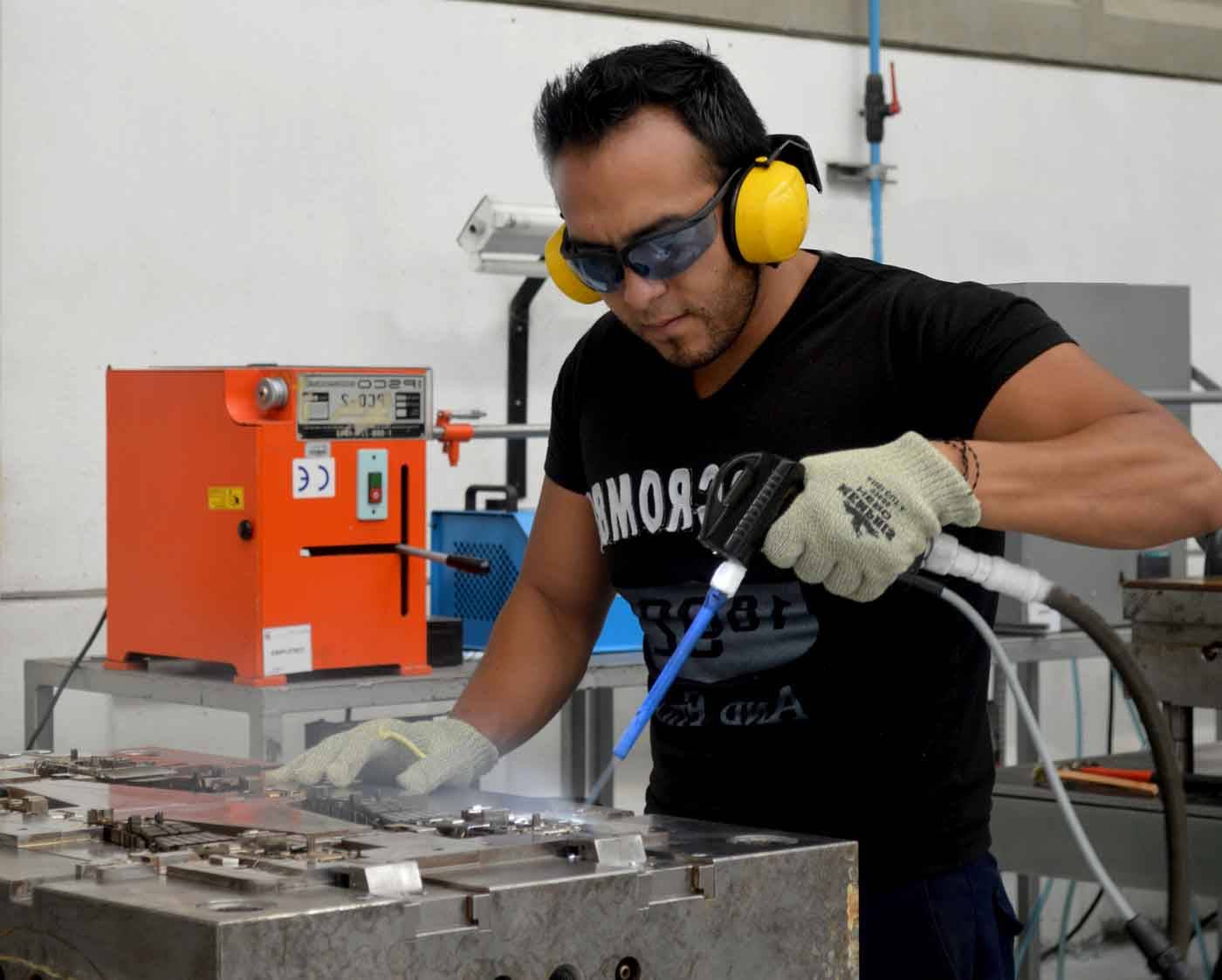 Along with continuous optimization of production facilities and processes, testing capacities were also expanded. Huf Mexico upgraded the requalification laboratory to a full-scale laboratory for testing, prototyping, and simulations for the Americas region. On 1,200 square meters, tests of corrosion, durability, vibration, UV ray resistance and other aspects are run for mechanical and electronic components produced by Huf sites in the US, Mexico, and Brazil.
People development: a key success factor at Huf Mexico
Despite the fact that Huf Mexico is in the middle of an automotive cluster, the search for talent with highly specialized qualifications is a demanding task.
"Hiring employees is one thing, taking care of their training and retaining them is the real challenge," says Miriam Mendez, Head of Human Resources in Puebla, who joined the automotive supplier Huf Mexico ten years ago.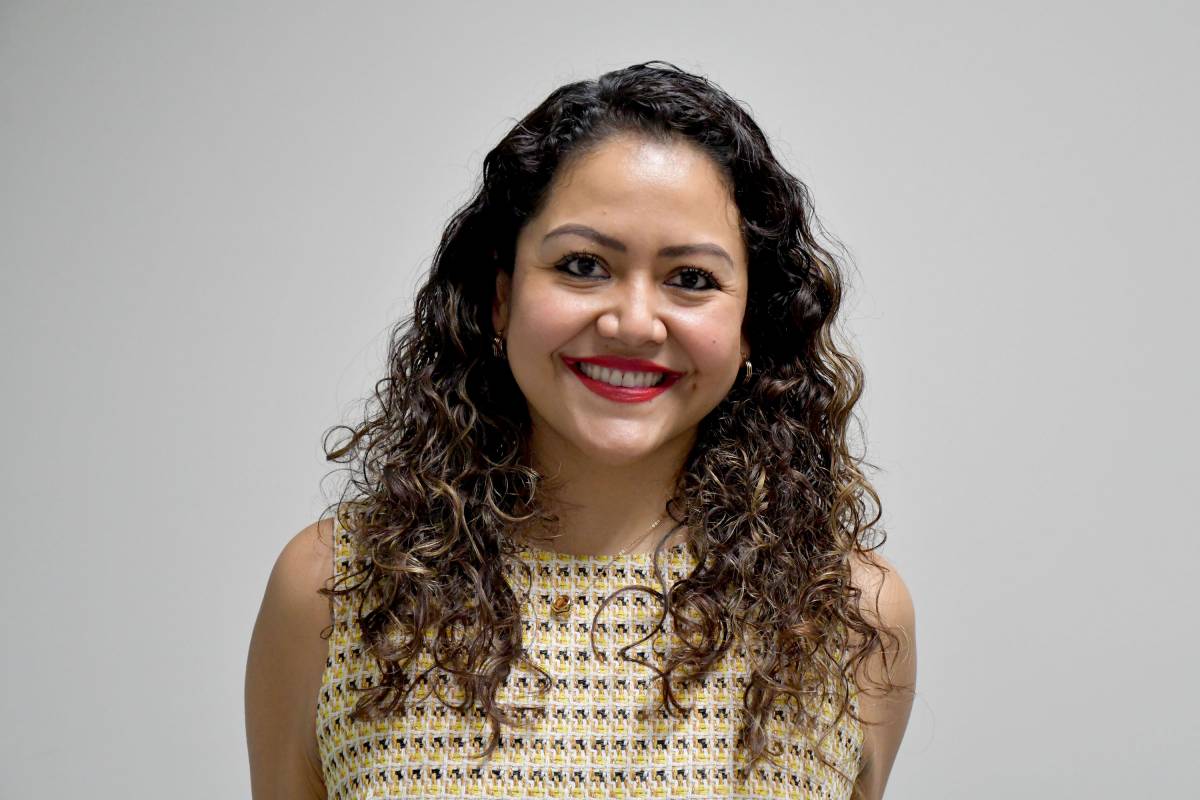 "A key factor in our success is driving people development across all functions."
Miriam Mendez, Head of Human Resources at Huf Mexico
"Our general approach to employee training is to find the best opportunities for them - both in vertical or horizontal development - to bring out their talents. We empower, trust and promote them so they can grow along with our company," Mendez explains.
A highly skilled workforce, especially in electronics, is a mainstay of success for Huf in Mexico. When it comes to recruiting new employees, the automotive supplier benefits from cooperations  with universities that focus on technology. "We were able to attract graduates with high potential to form our first electronics team and are continuing on this path. Hire rates for these graduates are 100 percent," says Miriam Mendez.
"A key factor in our success is driving people development across all functions. The most recent evidence of this is the expansion of our Test Center – staffed mostly by employees who were already working for Huf Mexico and whose know-how and skills we have specifically developed," she adds.
"First-class teams are essential to meet the challenges ahead of us," emphasizes site manager Carlos Marques. "Our employees understand that they are both the engine and the heart of Huf Mexico and that we do not 'just' manufacture components, but rather products that a car simply couldn't function properly without. In this spirit, we will continue to challenge ourselves to get better for our customers every day."
Customer portfolio
Volkswagen 
Mercedes-Benz
Stellantis
General Motors
BMW
Huf Mexico welcomes visitors

Activate Google Maps to display an interactive map. Data is transmitted to Google in the process.