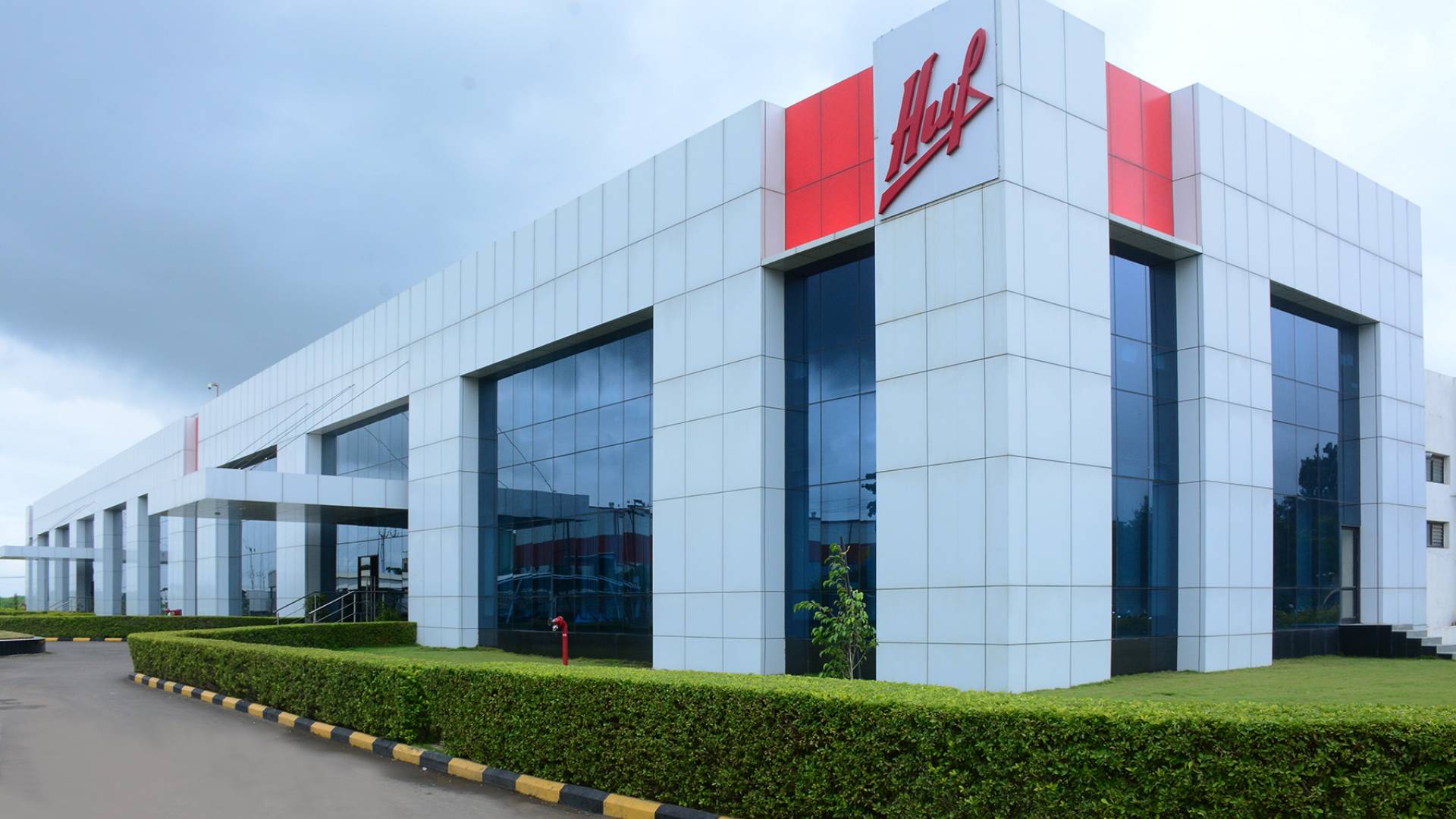 Magazine
Sustainability is the key: Huf India improves its carbon footprint in leaps and bounds
A consistent approach to sustainability, improved environmental protection at reduced cost: With a lot of creativity Huf sites around the globe are working to realize the corporate target of CO2 neutrality by 2030 and thus fulfill the company's core value of acting sustainably in every respect. Huf India in Pune is an excellent example for this: The site collects rainwater, uses solar energy and has already planted more than 700 trees. What pays off for nature also has a positive impact on the balance sheet, especially in times, when cost for energy and raw materials are exploding and resources like water become scarce.
At Huf India, various initiatives are aligned and showing positive effects. "We are taking our corporate responsibility very seriously, involving all our employees in the activities. A great example is our big company plantation, where we planted more than 700 trees already. Caring for this green zone fosters team-building. Our growing gardens also serve as a recreation area," explains Sandeep Chaudhary, Plant Director Operations Huf India, his comprehensive sustainability approach.
Sustainability also counts in water harvesting: Huf India is using rainwater
The current tree stock in Pune will absorb 345 tons CO2 in the coming 20 years, noticeably reducing the CO2 emissions of Huf India. Moreover, the trees prevent erosion of soil and add to the attractiveness of the site. The "green lung" right outside the factory gates is a component of the sustainable environmental protection at Huf India.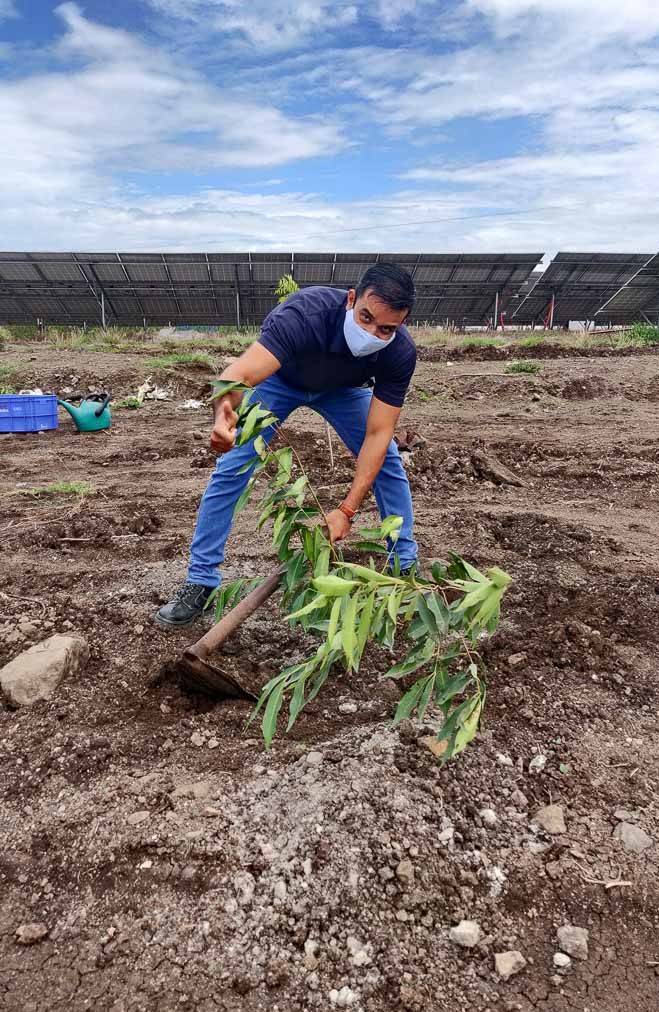 Over 700 trees have already been planted at Huf in Pune. These will absorb 345 tons of CO2 over the next 20 years.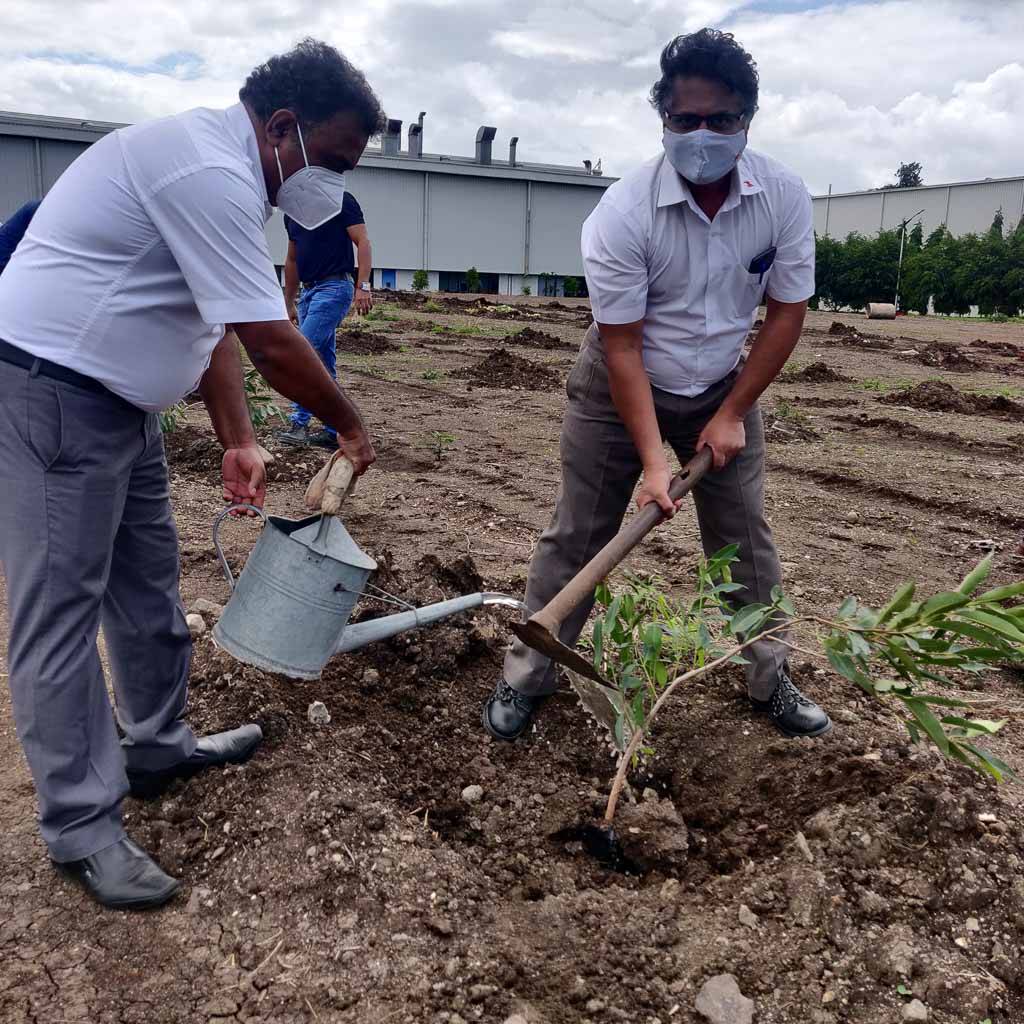 The employees of Huf India take an active role in supporting sustainability - for example, by taking part in tree-planting campaigns.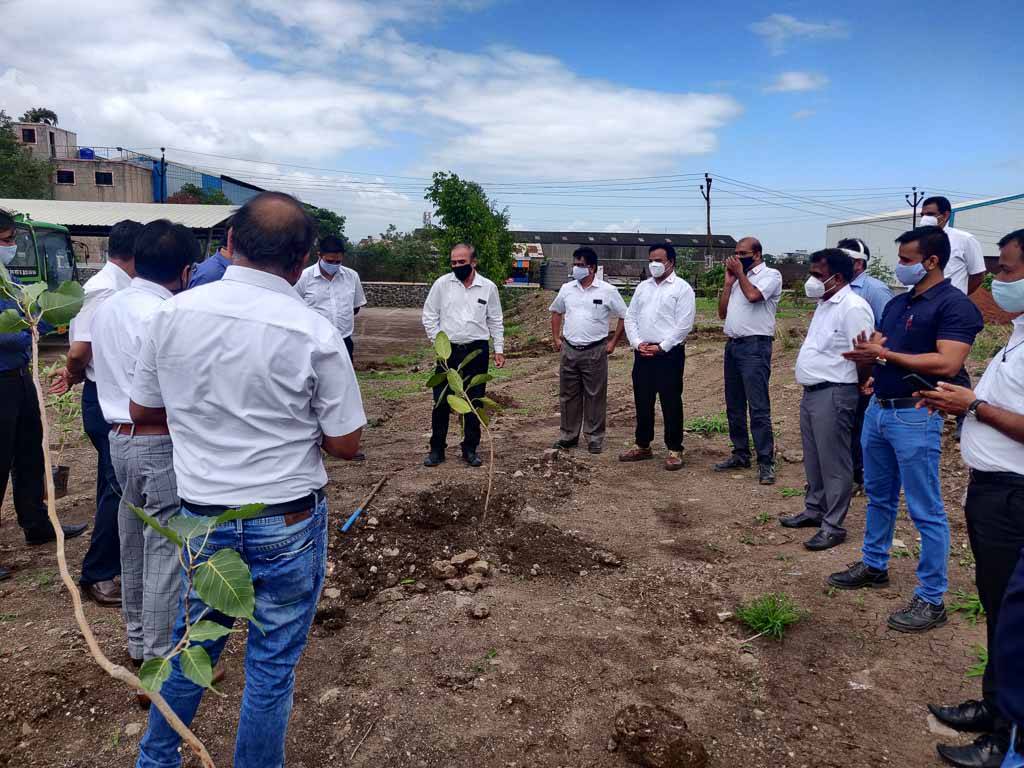 A joint contribution to environmental protection: the Huf India team gets to work.
But that' s not al: The necessary water supplies in drought periods come from the site's huge water reservoirs. "In 2021, Huf India developed a rainwater harvesting concept in response to the growing water crisis in the city of Pune. We doubled the capacity of an already existing cistern and in 2021 we collected thousands of cubic meters of rainwater, preventing waste of this precious resource," reports Umakant Mathpati, as Continuous Improvement Manager responsible for these projects. The cistern water is used for irrigation of trees and gardens and as service water in lavatories. Near the enlarged cistern, an additional recreation and open-air training area was erected. Recycling materials were used wherever possible in the construction as well as renovation of all buildings
Let the sun shine: Huf India is harnessing the power of the sun
The biggest contribution to improve the carbon footprint of Huf India is the solar plant installed on ground as well as on the roof of the factory halls. Since project start in December 2019, 2,727 solar modules were installed, producing electricity for the site. Thus, about 25 percent of the annual electricity demand of Huf India are covered by solar energy. This sums up to a 25 percent reduction of CO2 emissions.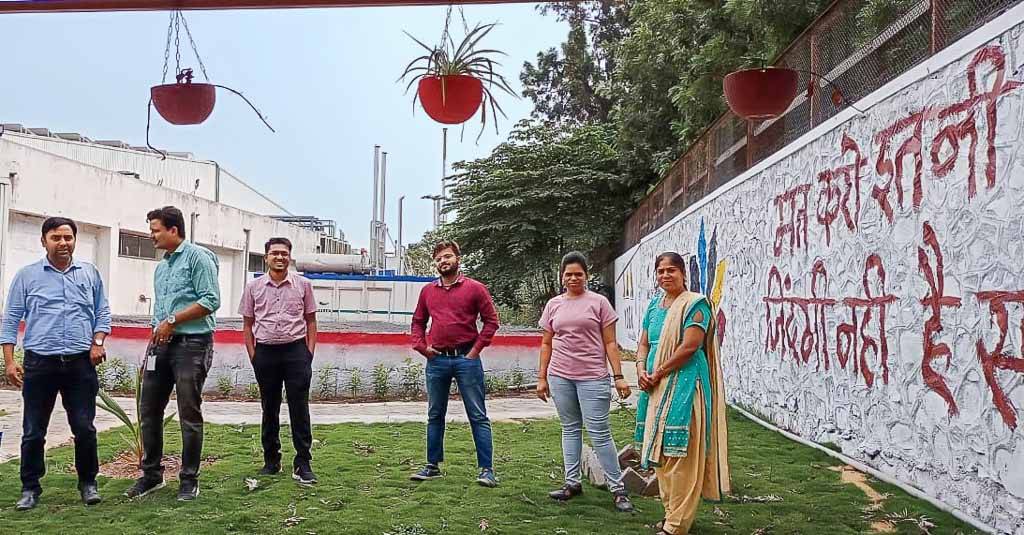 The water reservoir (background) is located right next to the recreation area.
"In view of rapidly rising energy cost and the drastically increasing need to stop the climate change, we will drive our sustainability activities much further. This includes continuously increasing all colleagues' awareness to save natural resources by conscientious use of energy. Our comprehensive lean initiatives in production also contribute here. This is a question of corporate culture and responsibility," Sandeep Chaudhary summarizes.