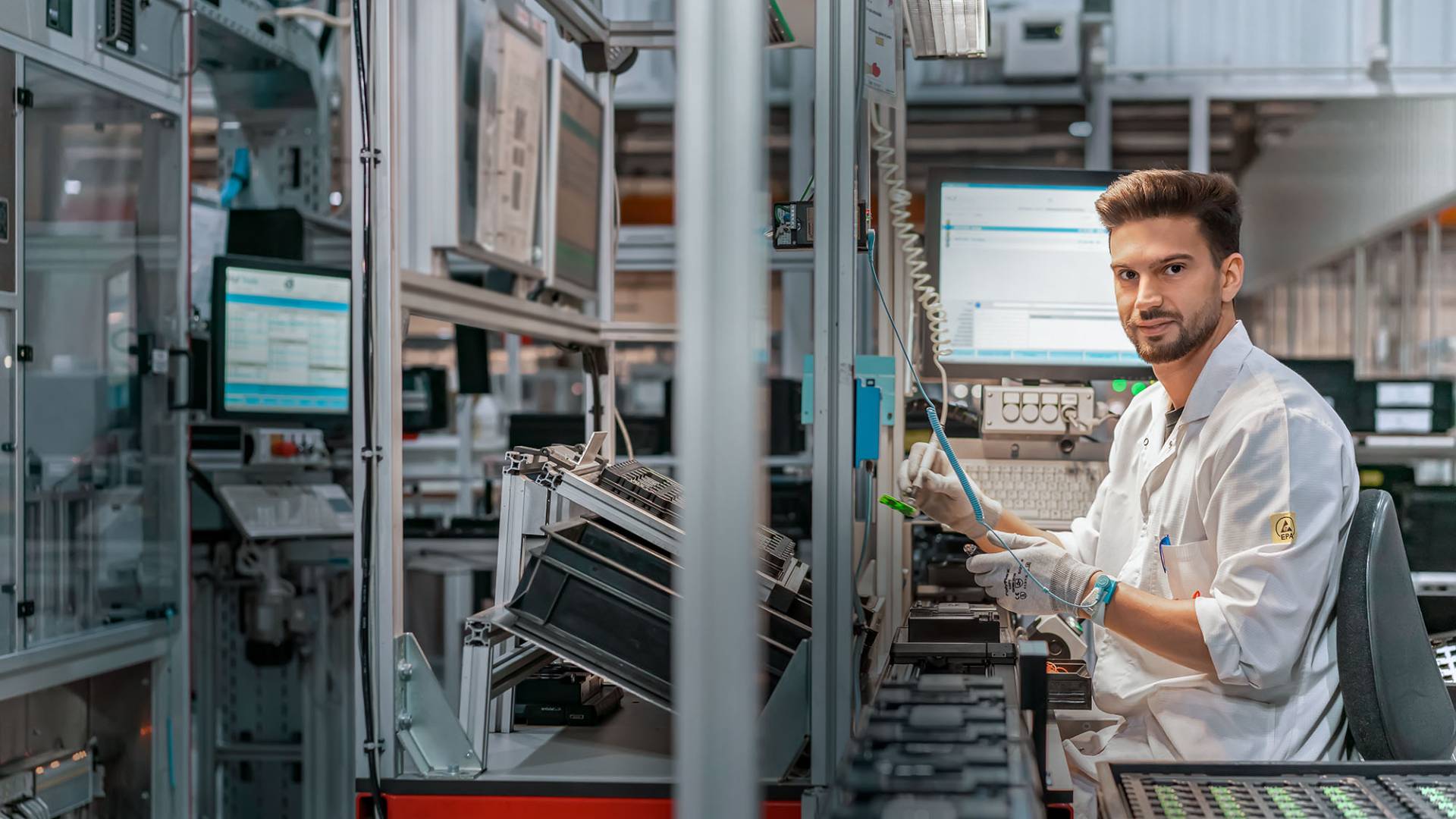 Magazine
Huf Portuguesa –with teamwork to success
Since 1991, Huf Portuguesa has supplied equipment, including lock sets, passive entry keys, electronic and mechanical steering column locks as well as door handles for more than 100 million cars. High-profile automotive customers value the plant's manufacturing expertise and quality. Huf Portuguesa has traditionally been among the most attractive employers in the Viseu region. The site plays an important role in the Huf Group as a whole, thanks to its work in trialing pioneering technologies such as augmented reality and integrating them in the production process.
Viseu is a region that will be familiar to wine connoisseurs. There, in the heart of Portugal, roughly 130 kilometers southeast of the coast city of Porto, sun-ripened grapes yield some of the finest wines in the country. The famous wine-growing region of Dao is a stone's throw from the Huf site in Tondela. Its location offers ideal conditions for bottled excellence. However, the Viseu region, home to some 350,000 people, enjoys international renown for more than just its array of red and white wines.
Numerous car manufacturers and automotive suppliers to the industry have factories there. For example, Stellantis has a plant in Mangualde, a mere 40 kilometers from Huf Portuguesa, where models including the Citroën Berlingo, Peugeot Partner and Opel Combo roll off the assembly line.
Another important benefit of the Portuguese Huf factory's location is its proximity to Spain, which hosts a number of plants of car manufacturers such as Mercedes-Benz, Ford, Opel, Renault, Nissan, Volkswagen and, of course, SEAT.
Huf Portuguesa: Automotive supplier in Tondela, Portugal
Huf Portuguesa and the Spanish Huf site in El Burgo de Osma are only around four hours apart by car and have a lot in common. After all, the Portuguese plant came into being in 1991 as a subsidiary of Huf Espana and was a major milestone in the international expansion of Huf. When setting up shop in Tondela, Huf took on a pioneering role in the area, as the new building was the first factory to breathe life into the newly created industrial zone. At the time of the official opening ceremony on October 14, 1991, the site covered about 9,000 square meters. Today, it has grown to a total area of 20,000 square meters.
Huf Portuguesa
Founded: 14th October 1991
PRODUCTS: Phone as a Key, Lock sets, passive entry keys, remote control keys, electronic and mechanical steering column locks, door handles, tailgate emblems with
and without rear-view cameras, tailgate latches inclusive actuators
The team started out as just eleven people but now numbers more than 400. Jon Velasco, the first employee at Huf Portuguesa and now Plant Director Finance and Administration, recalled: "Our colleagues at Huf Espana played a crucial role in the establishment of Huf Portuguesa. The support they provided was enormous, particularly in terms of production, quality and technology."
Employees of Huf Portugal achieve great things
Tondela was officially homologated by Ford and General Motors (GM) in 1992. That same year, the new plant produced lock sets for the Ford Fiesta, Escort and Scorpio, as well as the GM models Opel Corsa, Tigra and Combo. Shortly after production began, the newly gathered team faced a real test of their endurance. "The deadline for the first direct delivery to a big customer was only two months after the start of production. We had to manufacture several thousand lock sets within an extremely short space of time," explained Pedro Pega. Now Plant Director Operations at Huf Portuguesa, he was the second man to come on board when the site was set up. Because truck drivers in Spain and France were striking at the time, there was extra pressure to get everything produced on time. Consequently, Tondela ended up running its assembly lines virtually non-stop for five days. Mind you, that was over the Christmas holiday, which is usually a quiet period.
The workers put in a monumental team effort to pass this test of their mettle with flying colors. "Zero errors, 100% customer satisfaction," said Pega, summarizing the tour de force of production performed by the Portuguese team.
Huf Portuguesa is well-known for exceptional quality and a wide product range
Huf Portuguesa has been characterized by extraordinary dedication and strong team spirit right from day one. The site has enjoyed an excellent reputation among customers for more than 30 years. One prime example came in 1999, when it was named GM Supplier of the Year 1998 and thus elevated to an illustrious group – only 150 of 30,000 suppliers worldwide have the honor of receiving this title. Its outstanding production quality has also been reflected in numerous certifications granted to the plant over the course of its history and renewed again and again. Huf Portuguesa has often been at the vanguard of occupational health and safety, environmental and information security matters at Huf.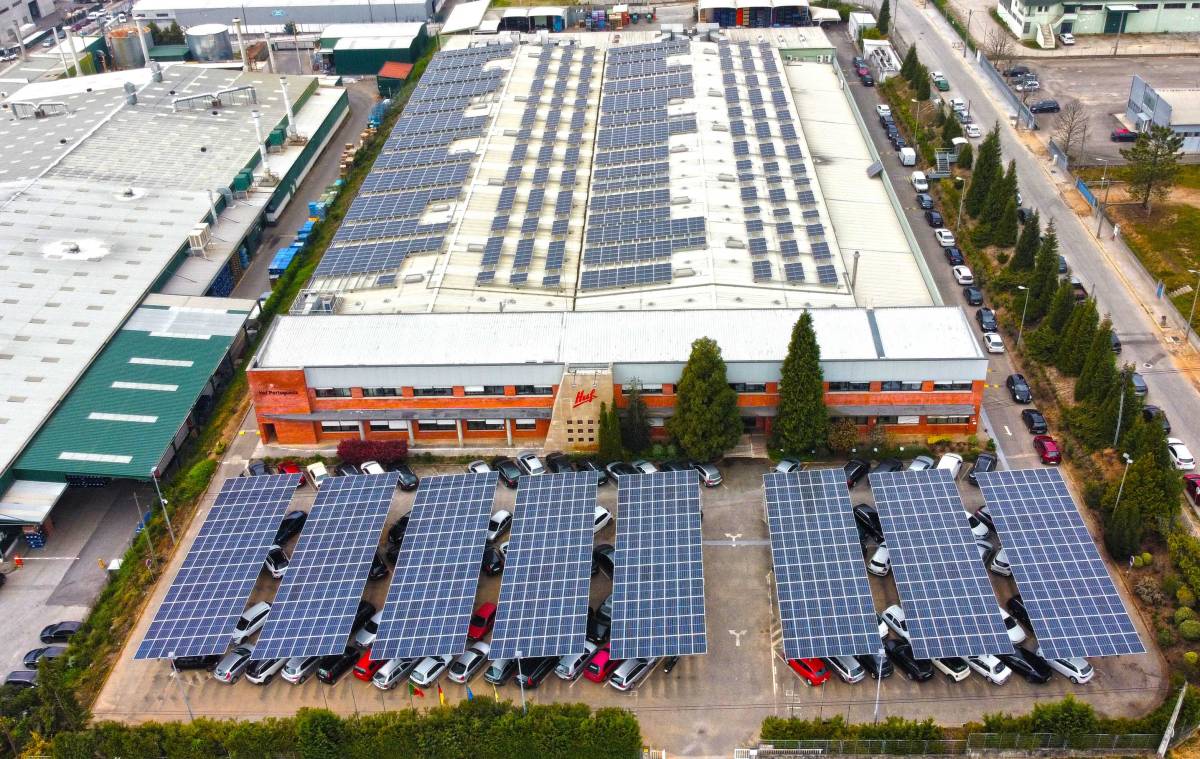 "Huf Portuguesa, like the entire Huf Group, is committed to sustainability in all areas of its daily work," says plant manager Pedro Pega. In 2021, 2,336 solar panels were installed on the roofs of Huf Portuguesa.
Today, the site plays a crucial role in the global Huf production network. Thanks to flexible production lines, Tondela is able to adapt its production rapidly to new market or customer needs. Its product range includes lock sets, passive entry keys and electronic steering column locks, as well as door handles and tailgate emblem handles with and without rear-view cameras. Components for the Phone as a Key digital key system are also manufactured in Tondela, Portugal.
The site offers its customers everything under one roof, from the machining of raw materials to assembly as well as validation and quality assurance. For some impressive statistics, look no further than the fact that in the past three decades, the plant has delivered roughly 96 million lock sets and 45 million steering column locks to customers worldwide. Then there are about three million remote control keys that have come off the assembly line in Portugal since 2018.
State-of-the-art manufacturing methods and cutting-edge technology
Among the site's foremost technological accomplishments are systems for plastic injection molding in multi-component processes, robot-assisted assembly lines with laser technology and ESD-protected areas for assembling electronic components. There have also been systems for testing products with the aid of vision sensors and, of course, laboratories for testing and quality control.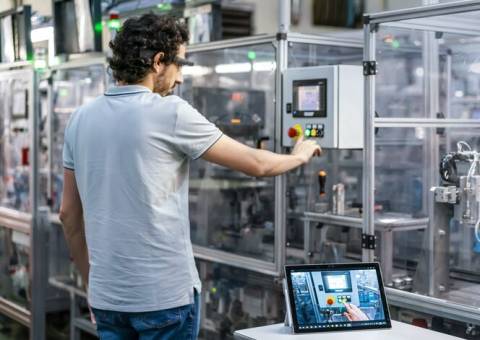 Fit for future: IT expert Tiago Moita and his colleagues are setting the course for the integration of augmented reality in the production process.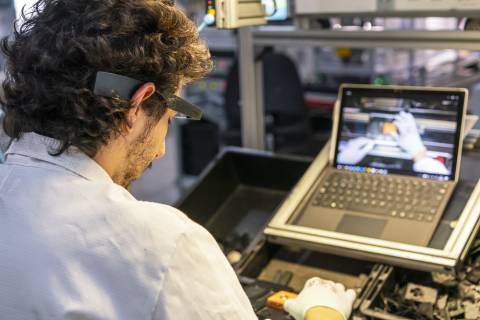 Augmented reality is used for different purposes at Huf Portugal: For example, for quality management and remote maintenance.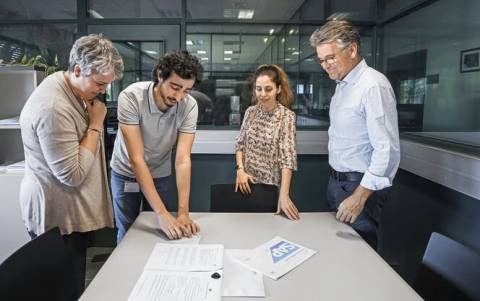 Great teamwork: Fátima Henriques, Tiago Moita, Nancy Barros and Jorge Leitao (from left to right) sharing information on SAP topics.
In addition, Huf Portuguesa integrates augmented reality in the production process. With the aid of special glasses, such as Google Glass, the real and virtual worlds meld together before the user's eyes, with information or instructions projected directly into the field of view. Certain processes can also be controlled with gestures. That opens up new possibilities for simplifying maintenance work on machinery and optimizing production processes.
Solidarity and employee satisfaction at the Huf site in Tondela
Something else that makes Huf in Portugal special is the great atmosphere that is usually to be found as employees walk through the factory gates both before and after that shifts. Little wonder, since Huf Portuguesa has traditionally been among the most attractive employers in the whole country.
There is good reason for that, since the management has always considered employee satisfaction a precious asset. Regular internal and external surveys are conducted to provide the findings necessary for maintaining this. On the list of the best employers published by the Great Place to Work Institute,
Huf Portuguesa has been among the top-ranked companies several times. The latest employee survey in November 2021 – taken by 73 percent of the workforce – found that 91 percent rated their employer as "a very good company." That marked an increase of 10 percent over the previous survey.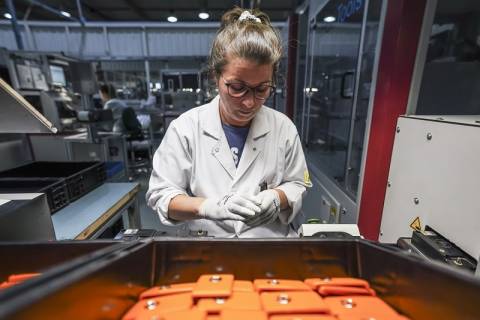 Huf supplies its customers with state-of-the-art remote control keys in an impressive design. But no key leaves the factory in Portugal without a quality check, as here inspected by Madadena Pereira.
Everything under control: Logistics expert David Figueiredo ensures a smooth supply chain at Huf Portuguesa.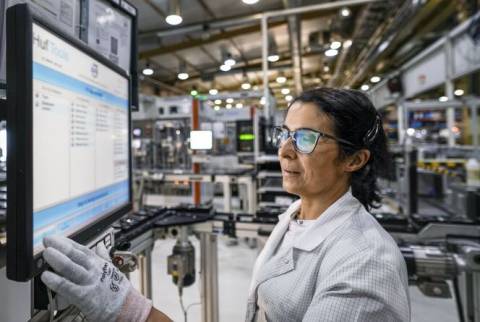 Maria do Ceu Gomes at the heart of production.
Huf Portuguesa has always had the highest standards when it comes to ergonomics and safety in the workplace, which manifests itself in an accident rate of zero. "The secret to our continued success is that we not only invest in new technologies to make our facilities safer but also make a conscious effort to involve employees in making their workstations more ergonomic. We also carry out regular training. As a result, we've managed to create a well-founded understanding of safety and prevention," explained Patricia Miranda, currently responsible for Quality Management, Huf Business System and Audits and a long-standing member of the safety team.
"Our employees are the key to the success of our company."
Paloma Cabanas, Head of Human Ressources at Huf Portuguesa
Comprehensive healthcare goes along with that. A company doctor regularly attends the site, carrying out medical examinations, advising employees and their families on medical matters and dispensing them treatment at the company's expense including disease screenings.
"Our employees are the key to the success of our company, with all their experience, capabilities, skills and positive attitude," said Human Resources manager Paloma Cabanas. "Our good corporate culture and strong team spirit are crucial factors in ensuring a dedicated workforce and are the main reason that employees stay with us for so long. Our staff turnover is extremely low. In addition, we collaborate with universities and other institutions to make sure that we attract a steady supply of talented graduates. Having a mixture of young and old is also important," she explained.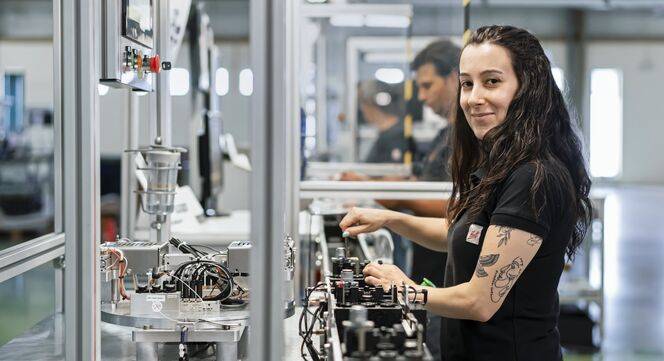 Fun at work: Ana Araújo and her colleagues appreciate, among other things, the good working atmosphere, and the great team spirit at Huf Portuguesa.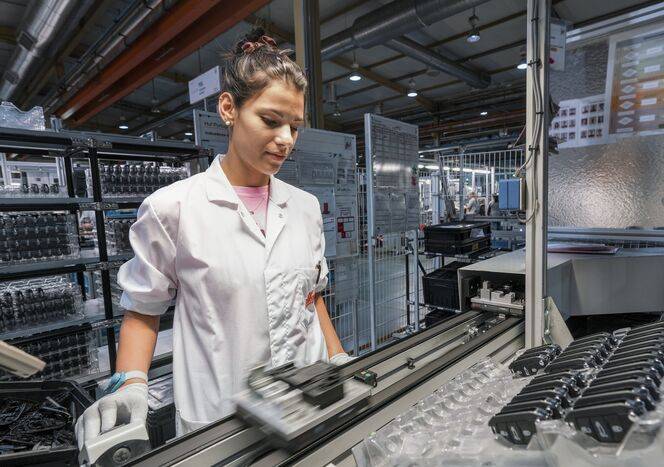 Meticulous inspection: Alexandra Silva at the final check in the key production.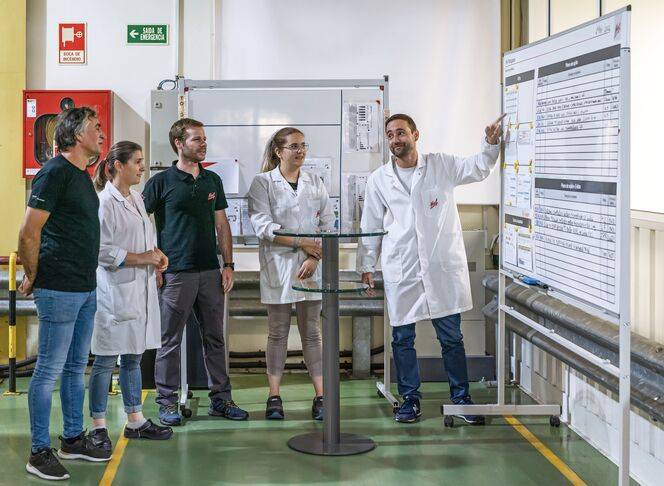 Clear plan: Production managers Pedro Brinca, Margarida Dias, Rafael Almeida, Daniela Costa and António Almeida (from left to right) at the team meeting.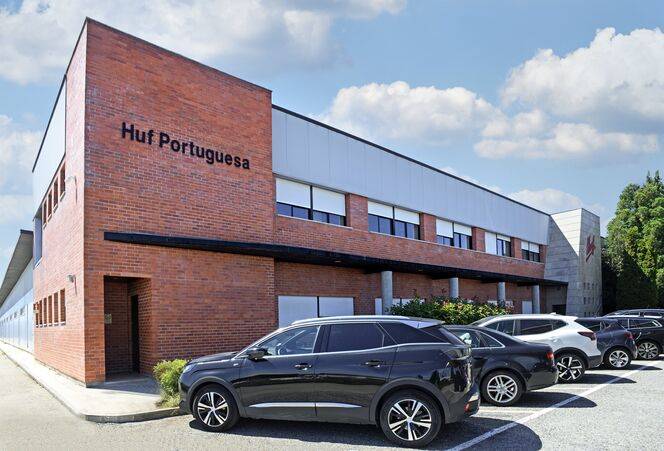 Excellent reputation: Huf Portuguesa is traditionally one of the most popular employers in the entire country.
However, valuing mutual respect and responsibility is something that extends beyond the boundaries of the plant. Huf Portuguesa also has deep roots in the Viseu region. The company sponsors local sports, cultural and social organizations.  The amount of work it does with the local community is reflected in regular fundraising campaigns, such as one carried out recently to support victims of the war in Ukraine.
Team spirit in the fight against the forces of nature
The plant itself very nearly fell victim to a disaster on October 15, 2017. It was a day that will be forever etched into the collective memory of Huf Portuguesa. Devastating forest fires had already laid waste to vast tracts of land across Portugal. That day, the plant in Tondela lay directly under threat of the  advancing flames, with the premises of five nearby companies already having succumbed to the blaze at that time. Multiple employees joined forces in an attempt to protect their plant from the inferno.
However, one employee was less fortunate and lost his house in the fire. Yet once again, the solidarity of the workforce became evident, with a veritable horde of employees enthusiastically helping out with rebuilding work and helping him to create a new home for his family.
Whether the teamwork is taking place on the assembly line or away from the plant, at Huf Portuguesa, everyone pulls together – and we all benefit. The saying really is true: Teamwork makes the dream work.
Your way to Huf Portugal and Huf Spanien

Activate Google Maps to display an interactive map. Data is transmitted to Google in the process.

Activate Google Maps to display an interactive map. Data is transmitted to Google in the process.