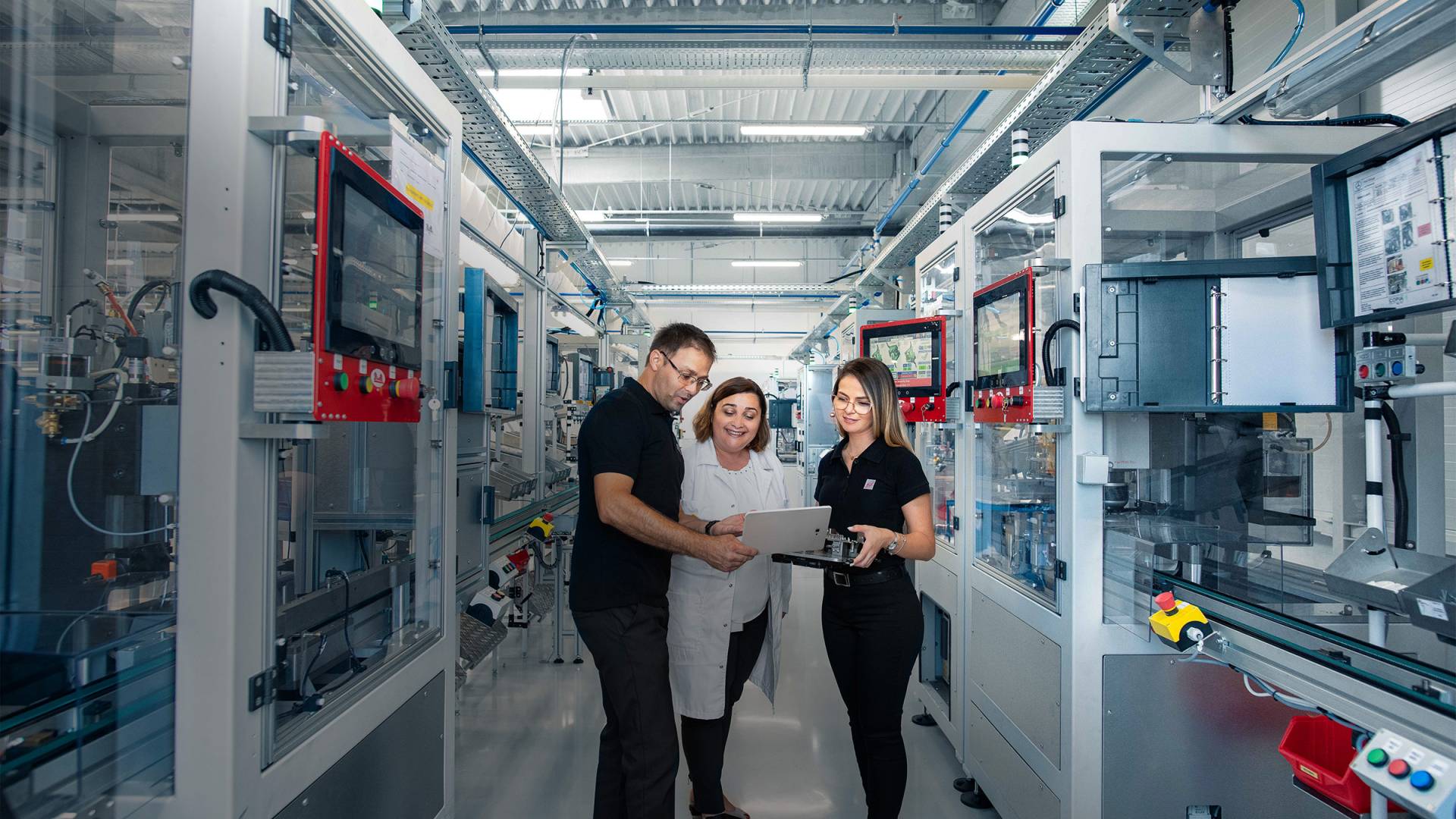 Magazine
Huf Romania S.R.L. in Arad and Timisoara at automotive hotspot
Huf Romania S.R.L is continuously growing: in December 2019, the employees in Timisoara moved into their new home in the modern ISHO Campus, and in 2021 the plant in Arad was expanded. Two examples of the steady expansion of locations in Romania, which Huf will continue to drive forward in the coming years.
"When the General Manager of Huf Romania S.R.L. came to me for the first time, there still wasn't so much as an office. We had our first meetings in my living room," recalls Simona Benea. She became the first employee of Huf Romania S.R.L. in 2006 and has built up the Human Resources department ever since. She never had to invite applicants into her living room, as not long after she had welcomed the high-ranking visitor to her home, Huf acquired its factory in Arad in western Romania.
Huf Romania S.R.L. at the hotspot of automotive industry
"The first automotive suppliers began to settle in Romania, and Arad in particular, in the late 1990s, shortly after Renault had bought the Dacia brand," explains Simona Benea. "The region's advantages are plain to see. Arad is an industrial city with highly skilled people. It also has excellent infrastructure, which is very important in Romania. Arad is regarded as a gateway to the West and is easily accessible from the freeway and by rail; it also has an international airport."
A number of other factors influenced the decision to choose this strategically important location, such as low labor costs and the opportunity to continue a long-standing company tradition. Not only does Huf supply its customers with first-class products that meet the very highest standards of quality, but it was well ahead of the curve relative to other automotive suppliers in operating close to where its customers were located, with geographical proximity making it a dependable partner capable of offering short response times and effective services.
Automotive companies focus on Romania and Hungary for subsidiaries
Huf Romania S.R.L. was officially entered on the company register on May 25, 2006. In the years that followed, Romania rapidly flourished to become a hotspot for the automotive industry. In addition to Dacia, which has a factory in Pitesti that Renault has invested heavily in expanding, Ford has a production facility in Romania. The US manufacturer acquired the factory in Craiova in southern Romania from Daewoo in 2008, and the first Ford B-Max rolled off the assembly line there in summer 2012. Mercedes-Benz has operated in Romania since 2001 and now employs around 3,000 employees at two sites. The factory in Sebes in central Romania produces automatic transmissions, while nearby Cugir is home to a facility for manufacturing small parts, a technology center with a fixture production line, prototype manufacturing, and a training center.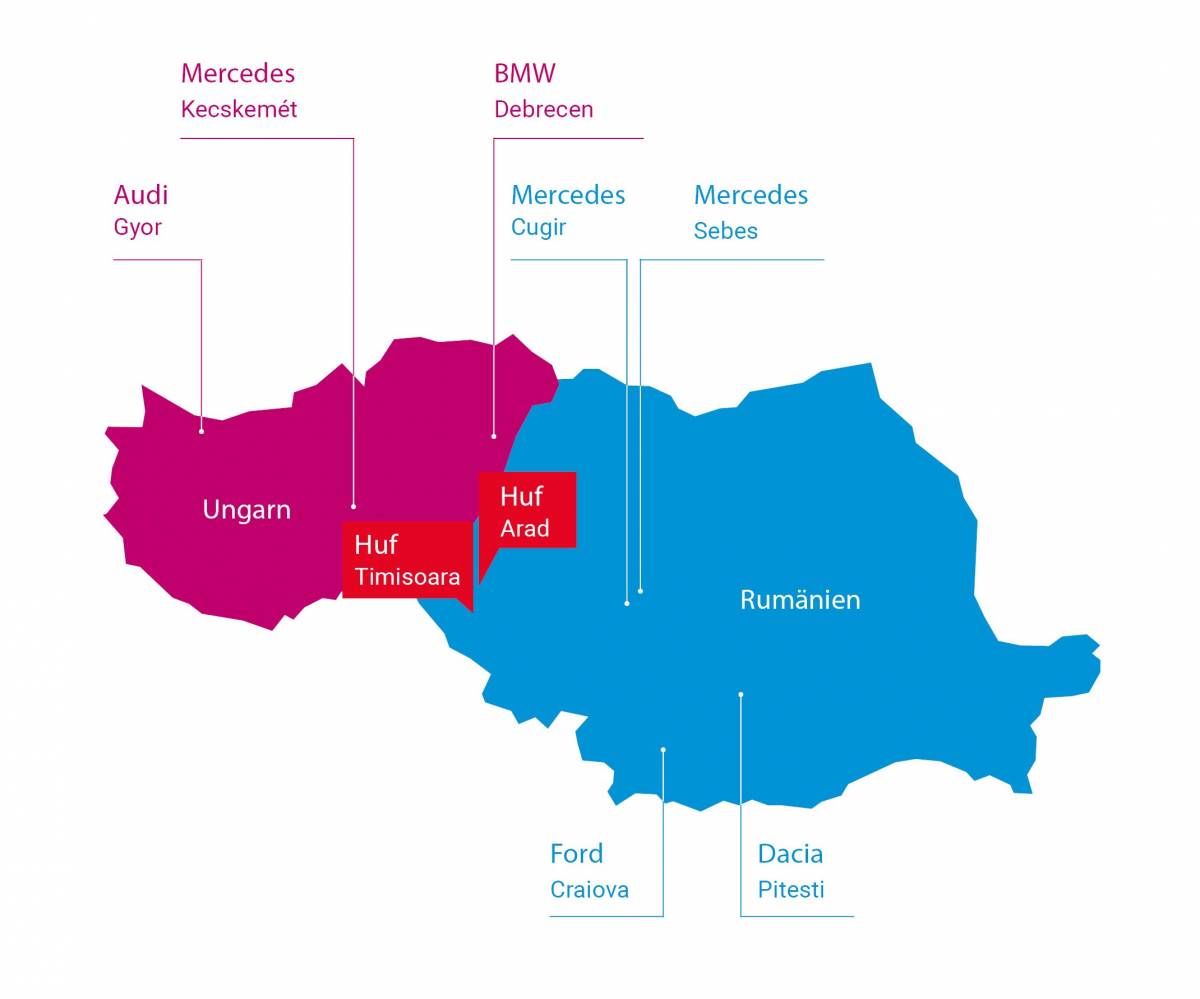 At the center of the Eastern European automotive industry: With its sites in Arad and Timisoara, Huf Romania keeps the distances to its customers Audi, BMW, Dacia, Ford and Mercedes short
With their presence in Romania, the major car manufacturers enormously contributed to the development of the entire country and thereby also to the fast upgrades to infrastructure. Mercedes benefits from the extensive network in a very direct way because the car manufacturer has 4,700 employees working at its Kecskemét plant in Hungary, not far from the Romanian border. There, Mercedes produces A-Class, B-Class, CLA sedan, and CLA Shooting Brake vehicles. Audi, meanwhile, has approximately 13,000 employees at its Hungarian factory in Györ, where it produces almost all versions of the top-selling A3 compact car as well as the Coupé and Roadster variations of its TT compact sports car.
BMW will follow in 2022 by building the plant in Debrecen not far from the border with Romania. An annual output of up to 150,000 vehicles is planned for the production facility.
Huf factory in Arad applying the latest production standards
The cities Arad and Timisoara next to the boarder are located at the epicenter of a cluster of eastern European branches of global car manufacturers. That means that Huf has taken up a strategically important position on the map.
Huf has quickly grown into an established institution in the region. Following the plant opening in July 2006, the young team initially manufactured glove compartment latches for the BMW 3 Series Coupé (E93). A successful customer audit that November attested to the factory's high production quality and laid the foundations for rapid growth. Additional orders followed very soon. The first production line for lock sets was set up in March 2008, underlining the urgent need for more space. Just four months later, Huf Romania S.R.L. acquired a 22,000 square meter plot of land on the northwestern outskirts of Arad. Due to the economic crisis in Romania in 2009, construction work did not start until 2011. At the opening in 2012, initially around 200 employees worked at the new plant Huf Arad. Today, the number of employees has more than doubled and will continue to grow: Just last year, Huf completed a plant expansion and moved into the new hall. More qualified employees are needed to operate the new production lines at Huf Arad.
The workers in Arad have taken the principles of lean production to heart and follow them systematically in their work. This is evident in many areas, including agile shop floor management. Every day, each shift team gathers for a brief meeting to discuss details of assignments, any abnormalities or problem areas that have cropped up and new ideas for helping to move production forward.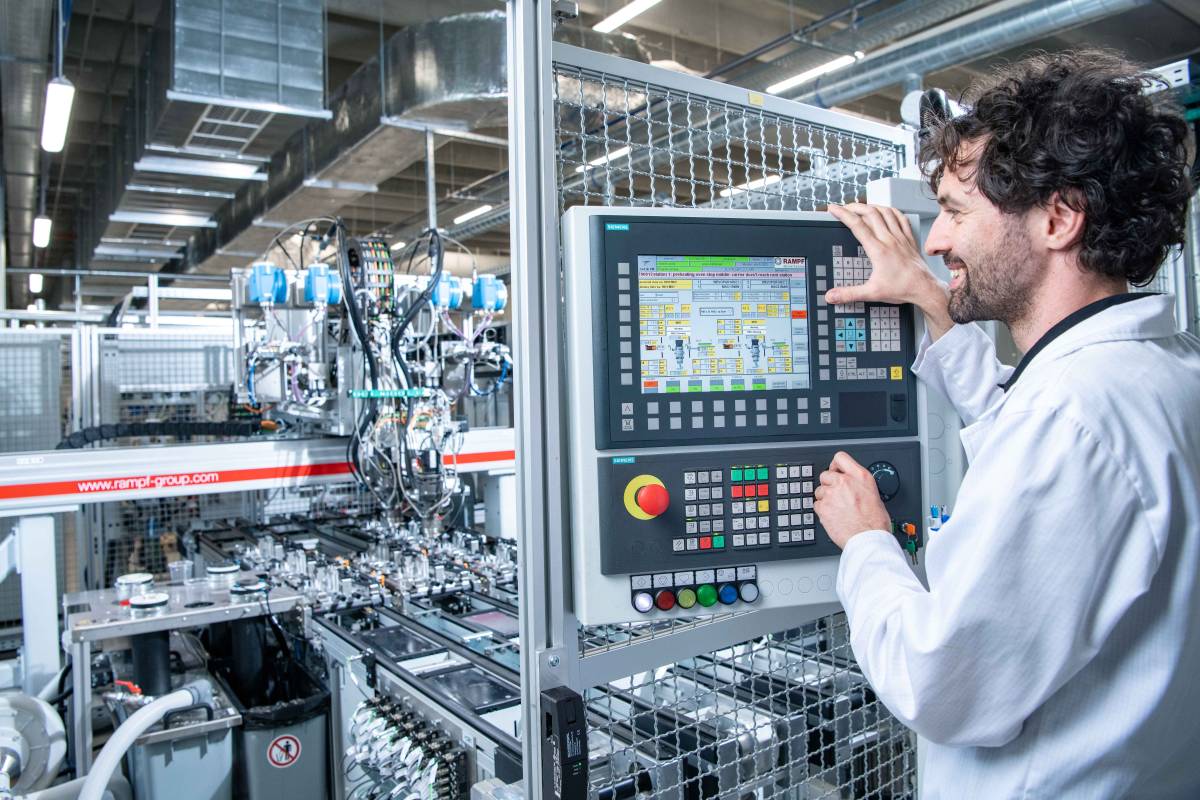 The Arad plant is equipped with the latest production technologies for high automation.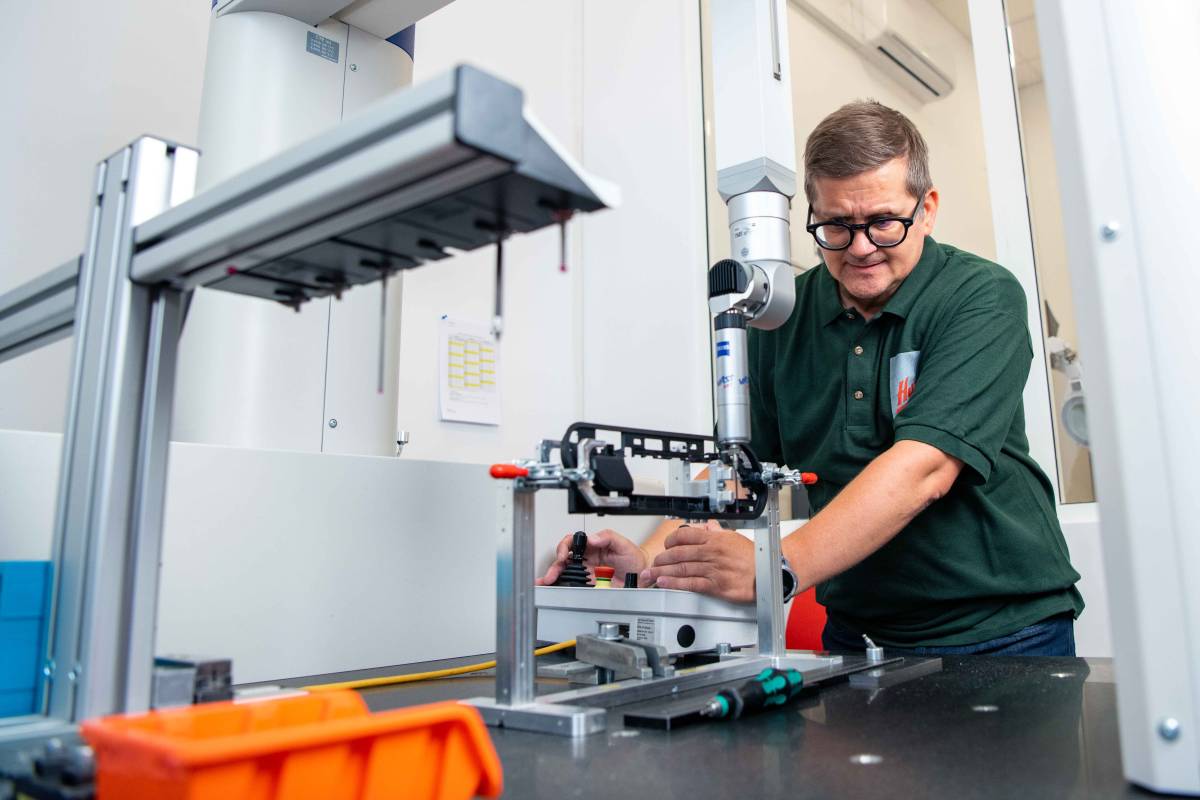 Qualified employees at the Arad plant ensure the high quality for which Huf is well known among its customers.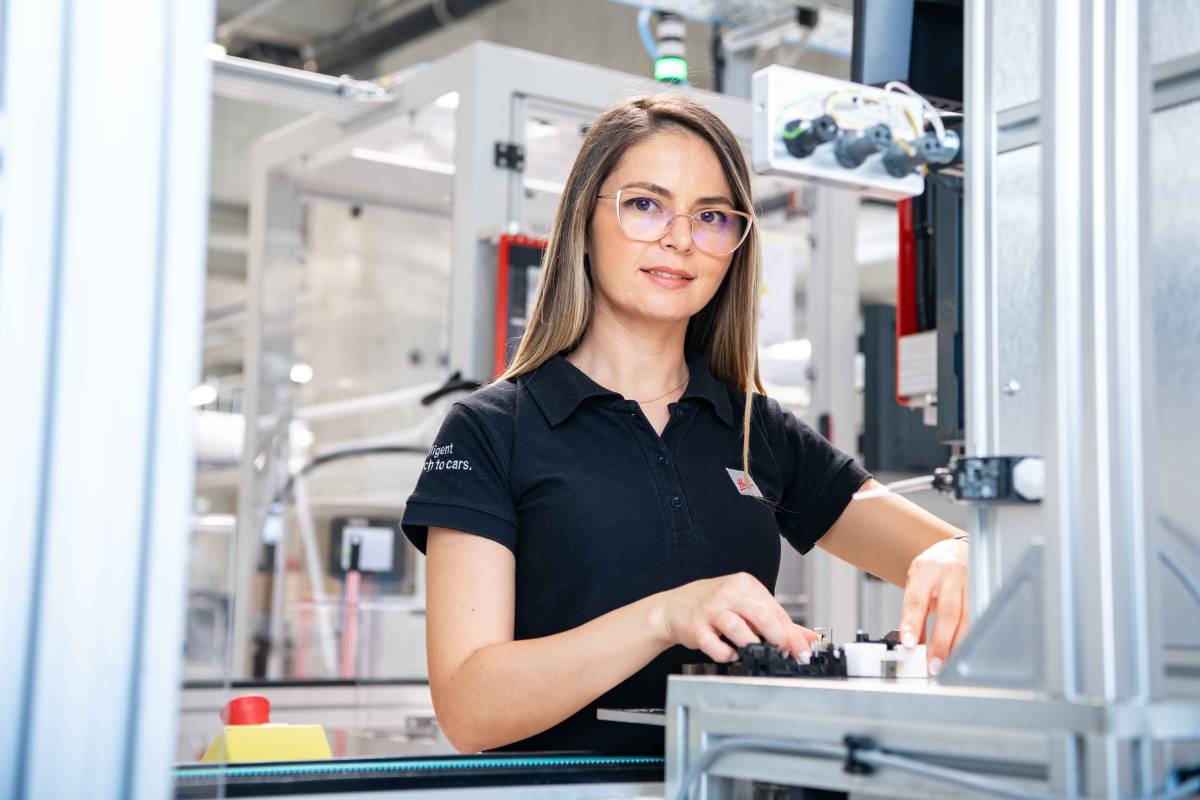 In addition to lock sets including keys for cars worldwide, the Huf plant in Arad also produces door handle systems and fuel filler caps.
This in-depth communication and employees being encouraged to make active contributions to discussions yield all kinds of additional actions that staff can develop, try out, and implement together. Goals are visualized, and teams work together to pursue them. As a result, workers are playing an active role in improving the production process as a whole and making the Huf factory in Arad even more effective in the process. The Arad plant is a benchmark in many areas of the Huf production network, and assembly in particular. The combination of efficient processes, effective cost structures, and a highly motivated team has helped Huf Arad to become steadily more important over time, increasing the number of customer projects and production roll-outs along the way. For this reason, the plant was expanded by an additional 9,400 sqm with a new hall at the end of 2020.
Door handle systems, lock sets and fuel filler caps are made at the injection molding and assembly plant.
Huf Timisoara moved into new ISHO Campus offering a modern workplace
While Arad is a 'workers' city, Timisoara is the IT hotspot of the country with a university, numerous start-ups and also several tech companies like Nokia, Intel and Microsoft which have settled down in the city. That makes it the perfect place for a team of software developers that has been in place since 2011 and has been growing constantly ever since. Huf Timisoara made a name for itself with the development of a range of innovative software solutions for door opening systems, kick sensors, electronic steering column locks and the Huf Phone as a Key system.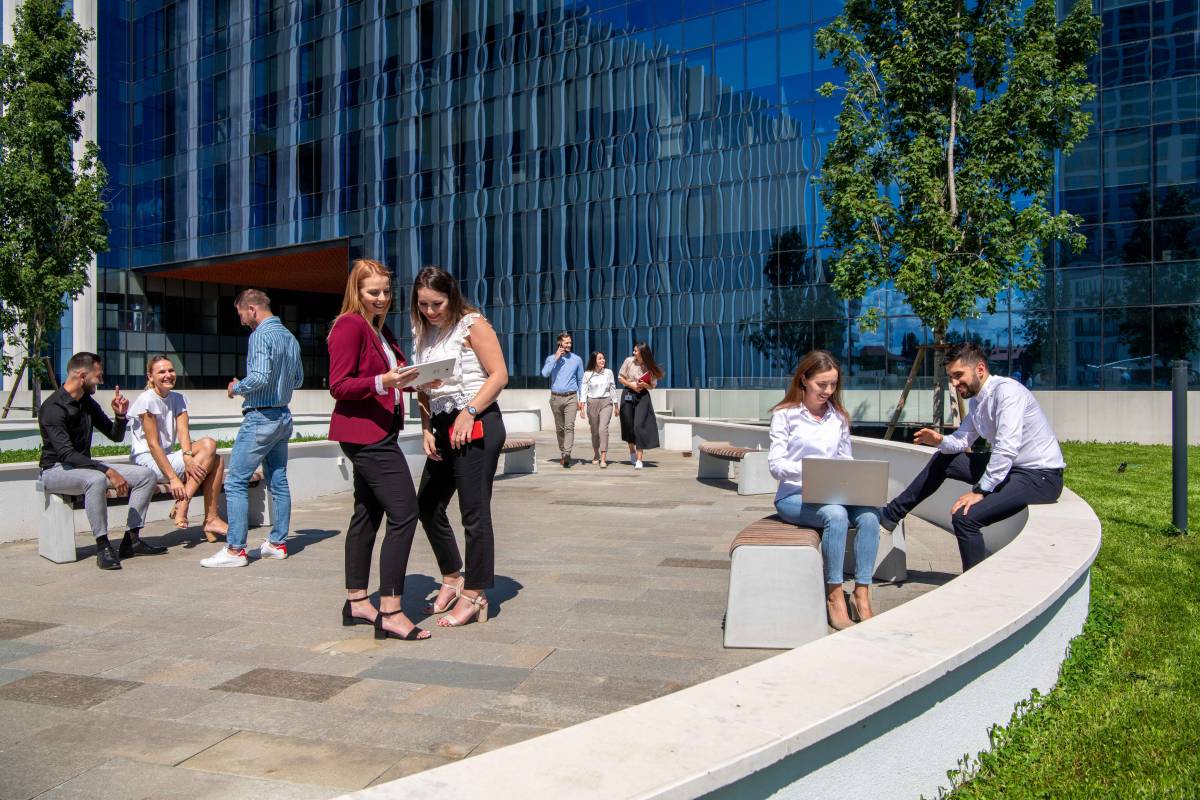 The Huf Software team works on cutting-edge solutions for the worldwide automotive industry. For the creative minds, the 2,000 sqm Huf office in the new ISHO Campus in Timisoara offers the right environment.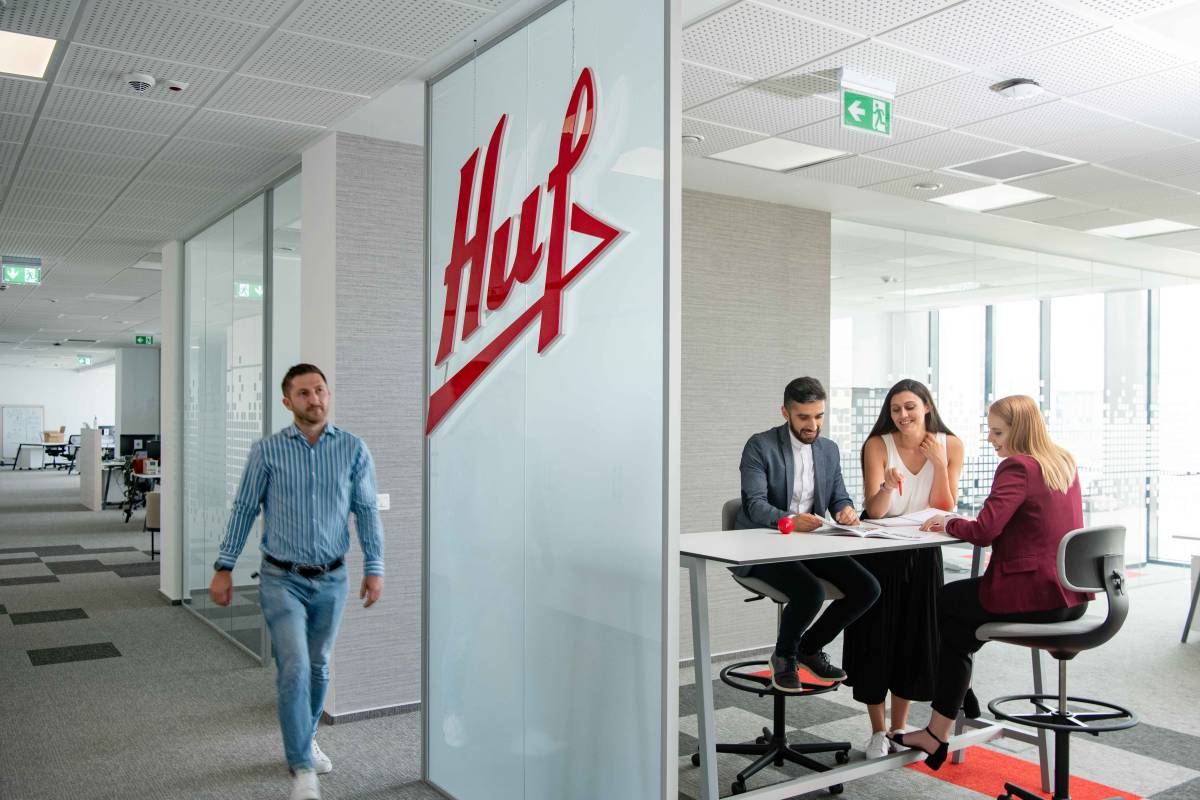 New work: Thanks to the multispace concept, developers can benefit from knowledge transfer in the open-space area or retreat to individual or group offices.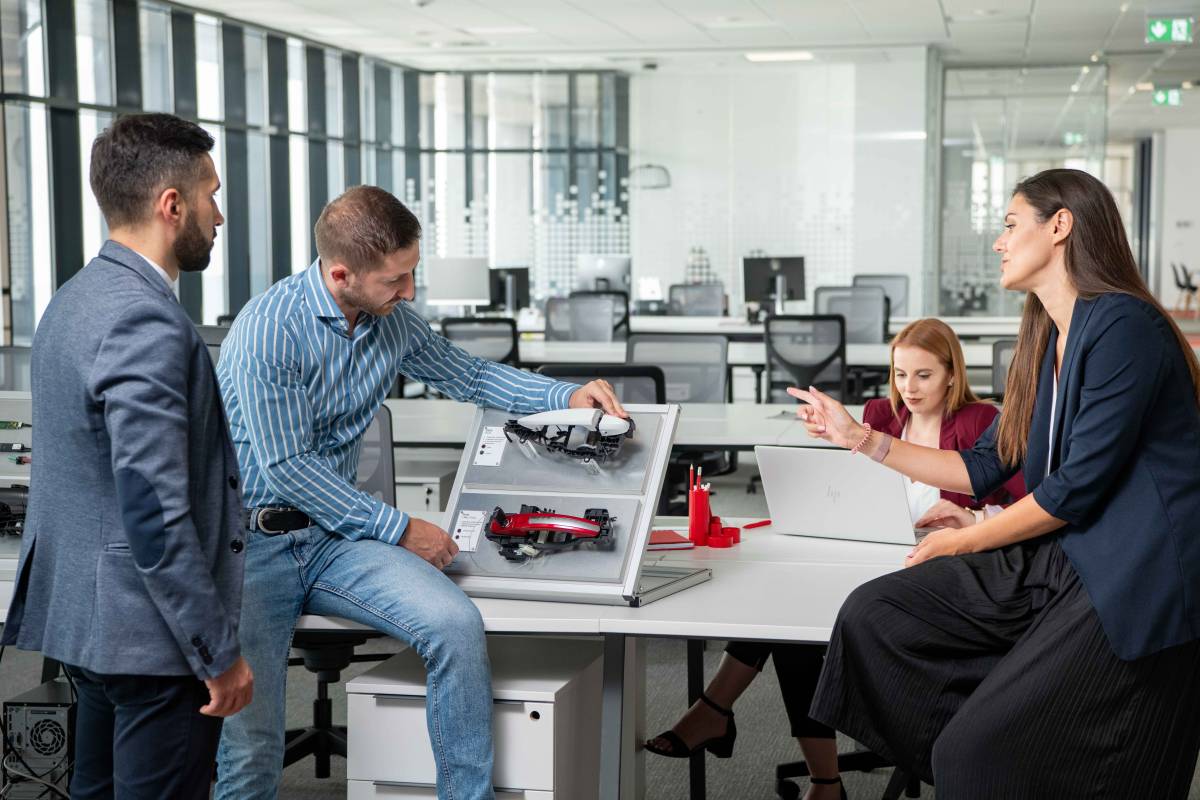 For collaborative and effective work, employees use state-of-the-art software and hardware.
The Romanian development team had grown to more than 100 employees and reached the limits of its office space in the north of the city some time ago. In 2019, Huf found a new home for the team. In December the same year, Huf Timisoara moved into the ISHO Campus. The ISHO Campus, completed in 2021, is comprising a series of ultra-modern building complexes (offering around 50,000 square meters of office space, 1,200 homes and excellent infrastructure). By now it is the new central hub for the city. In addition, the historic city center and the university are just a few minutes away by public transit.
Huf Timisoara is searching for talented people to join the team
"Timisoara is a great place to find creative minds, and not just in software development. However, as an employer, we are up against tough competition from other much larger companies. That means that we need to offer an attractive place to work and interesting projects to tackle," says Bogdan Iliescu, Head of software development. "The move to ISHO is a milestone in that respect. An open-space approach with state-of-the-art workspaces appeals to talented young people. Of course, projects for customers such as Audi, BMW, Ford, GM, and PSA add to our appeal, as young developers and engineers are very keen to work on assignments of that kind. Right now, we are working mainly on developing software for passive entry systems, sliding doors, capacitive sensors, kick sensors, gesture recognition, and innovative mobility solutions," says Iliescu. There are plans to widen the scope of the projects in the future. The developer team in Romania has long been much more than just an "extended workbench" to the development team. In fact, it works on its own projects and plays a crucial role in the Huf global development network.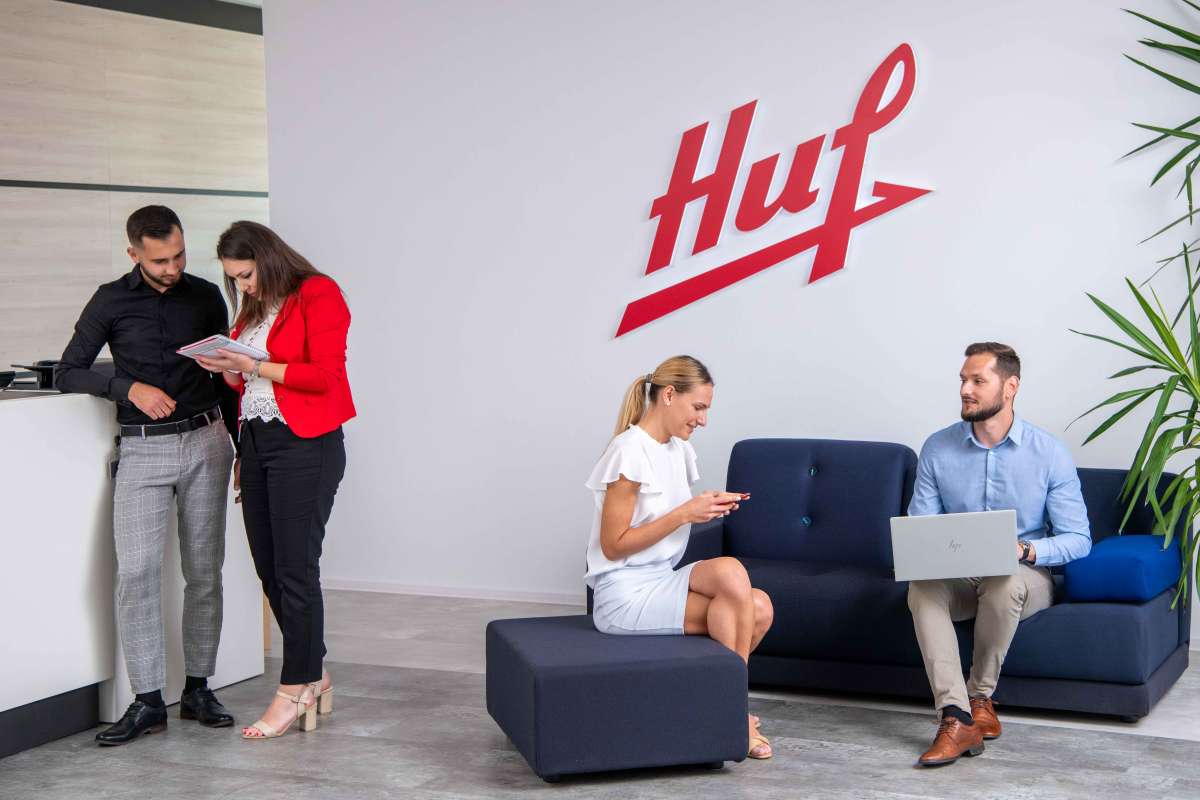 In the new Huf Office in Timisoara, visitors are welcomed in a modern entrance area.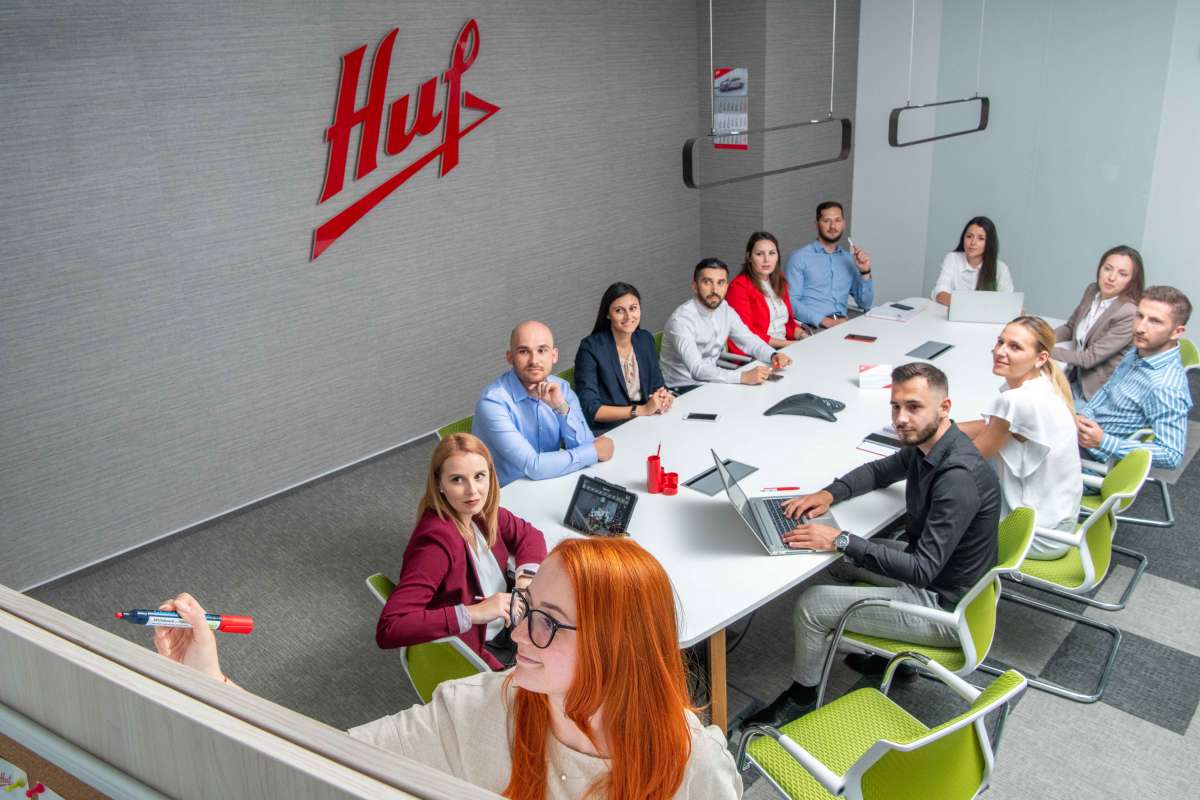 In the offices with state-of-the-art conference technology, the teams from Timisoara work on new technologies with developers at other Huf locations around the world.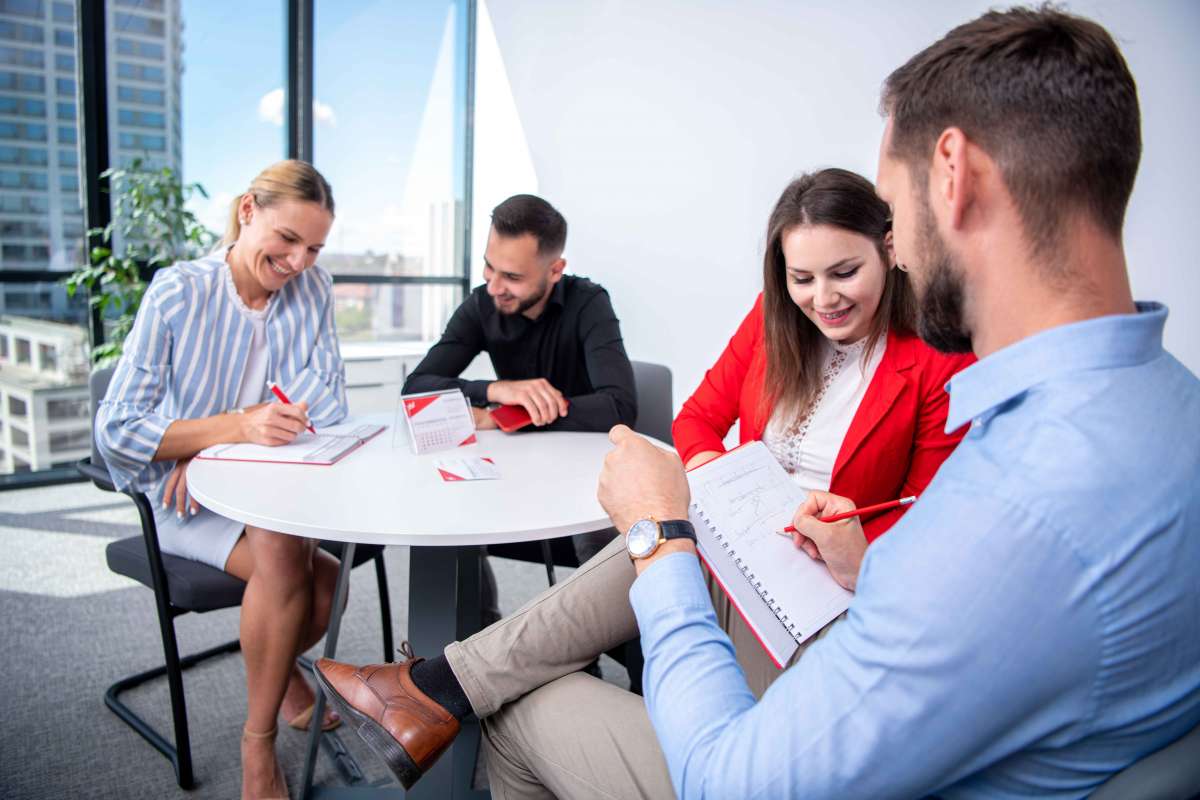 Inspiring working atmosphere: modern office equipment, wide view over Timisoara.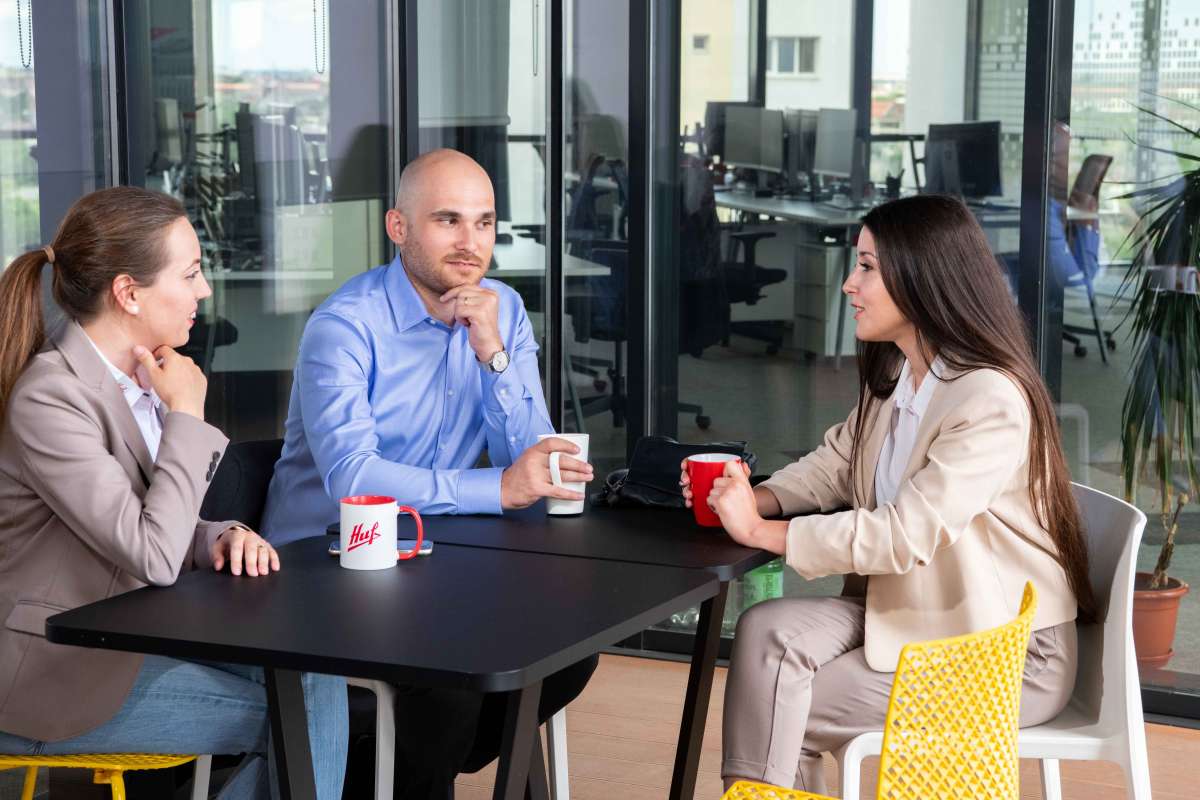 Time and space for lunch breaks.
Huf Timisoara offers modern trainings to improve skills
The new premises provide space for roughly 200 employees across 2,000 square meters. Huf Romania S.R.L. has stepped up its efforts to recruit talented young people in its attempts to expand the team to the planned size. The HR team has been attending job fairs, actively pursuing students about to graduate, and securing promising new staff by means of internships and support projects. The Huf IT School for people seeking a change of career is one very successful program. "We are using it to appeal to physicists, mechanical engineers, computer scientists, and other talented young people who did not focus on IT in their studies but do possess good basic comprehension of the issues that we deal with," explains Simona Benea. Over a ten-week course, people interested in a career in IT work on development projects and have the chance to put their skills to the test on specific assignments as part of the Huf training program. The success rate speaks volumes for the approach, as Simona Benea confirms: "We have different training programs with a focus on programming or testing for example. The transfer rate to a permanent position is very high. In one of these disciplines, for example, we have taken on seven out of nine trainees. That naturally sends out a signal to other talented young people looking for a fair opportunity in the automotive industry with plenty of potential for development."
Plan your trip to Huf in Timisoara and Arad
Huf Romania S.R.L. (Arad)

Activate Google Maps to display an interactive map. Data is transmitted to Google in the process.
Huf Romania S.R.L. (Timisoara)

Activate Google Maps to display an interactive map. Data is transmitted to Google in the process.