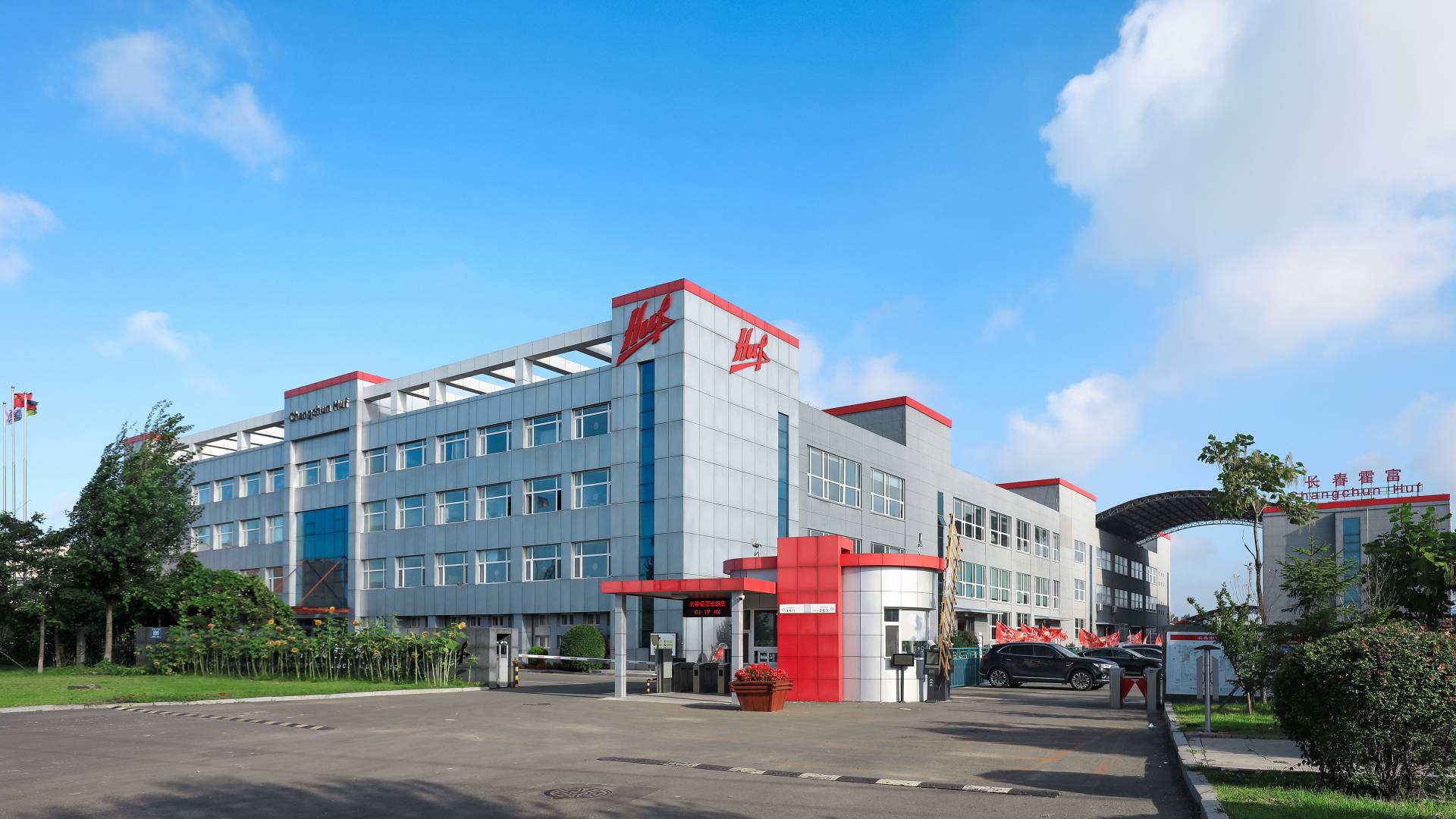 Magazine
Changchun Huf - automotive supplier in the northeast of China
Changchun Huf is the youngest Chinese production site in the Huf network. Since its founding in 2011, the automotive supplier's plant has taken a remarkable development, offering all major production technologies like injection molding, assembly and potting. Furthermore, Changchun Huf has one of the most advanced automatic painting lines. Based on the spindle line process, it allows the use of environmentally friendly water-based paints.
Meeting customers' needs in what is still one of the most important growth markets in automotive is the common target of Huf China with its three plants in Yantai, Shanghai and Changchun. This puts the automotive supplier Huf in a strong strategic position in China. Located in the north of China, where temperatures are below zero for half of the year, but summers are mild and fair, the city of Changchun is an industrial megacity. Talents for automotive, optoelectronic, chemical but also the film industry are supplied by several general universities in Changchun in mainland China as well as the Aviation University of Air Force in Changchun. At the latter, also China's astronauts receive their trainings.
Changchun Huf: Automotive supplier at the "Hollywood of the East"
As the first film production base in the 1950s, Changchun often is called the "Hollywood of the East". First and foremost, however, the metropolis of millions is known as the "Detroit of the East," because automotive production is the most important contributor to the city's Gross Domestic Product. It dates back to the early 1950s, when FAW (First Automotive Works) was founded as first OEM in the newly established People's Republic of China. Today, about 130,000 people are working here at plants of FAW and its various partner companies, like Volkswagen Group, Toyota and Mazda as well as numerous automotive suppliers. In line with the plans of the Chinese Government, Changchun will further develop into an automotive megacity. The automotive cluster at the "Changchun International Automobile City" targets a production of five million vehicles per year.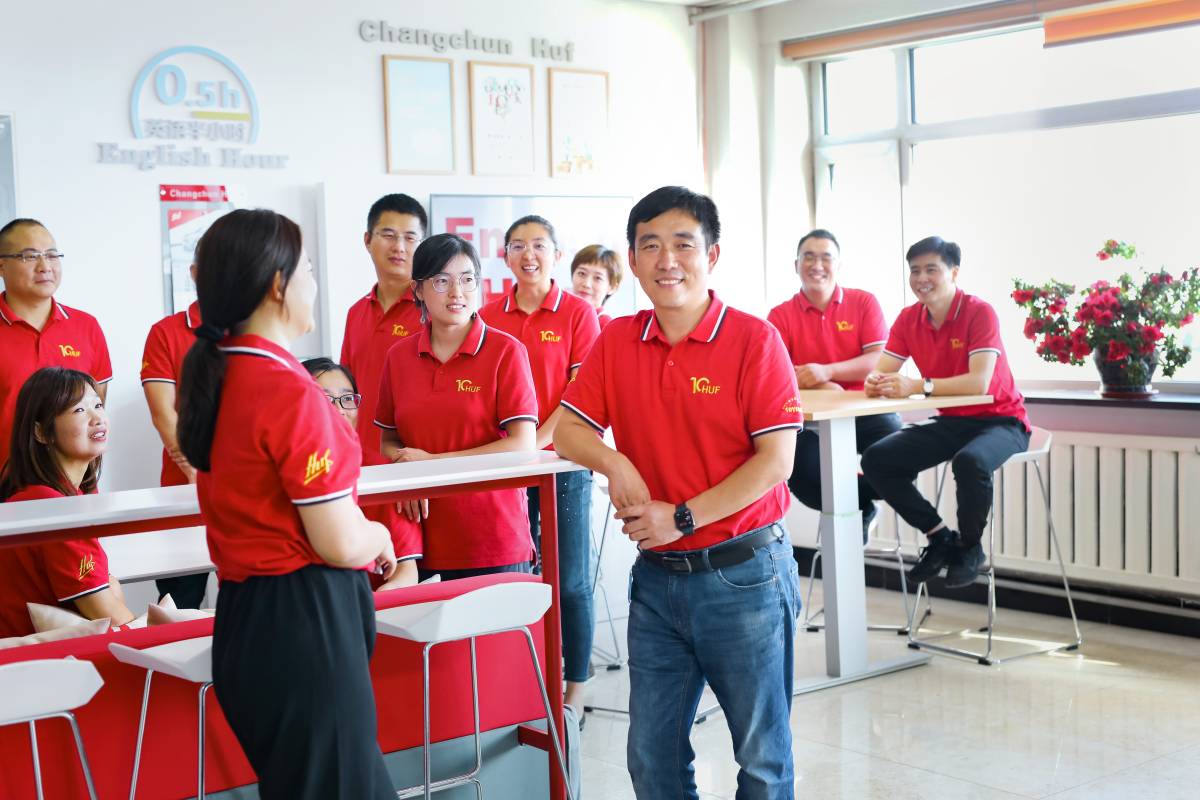 Jianwei Gong – Head of Changchun Huf – values team spirit and full commitment.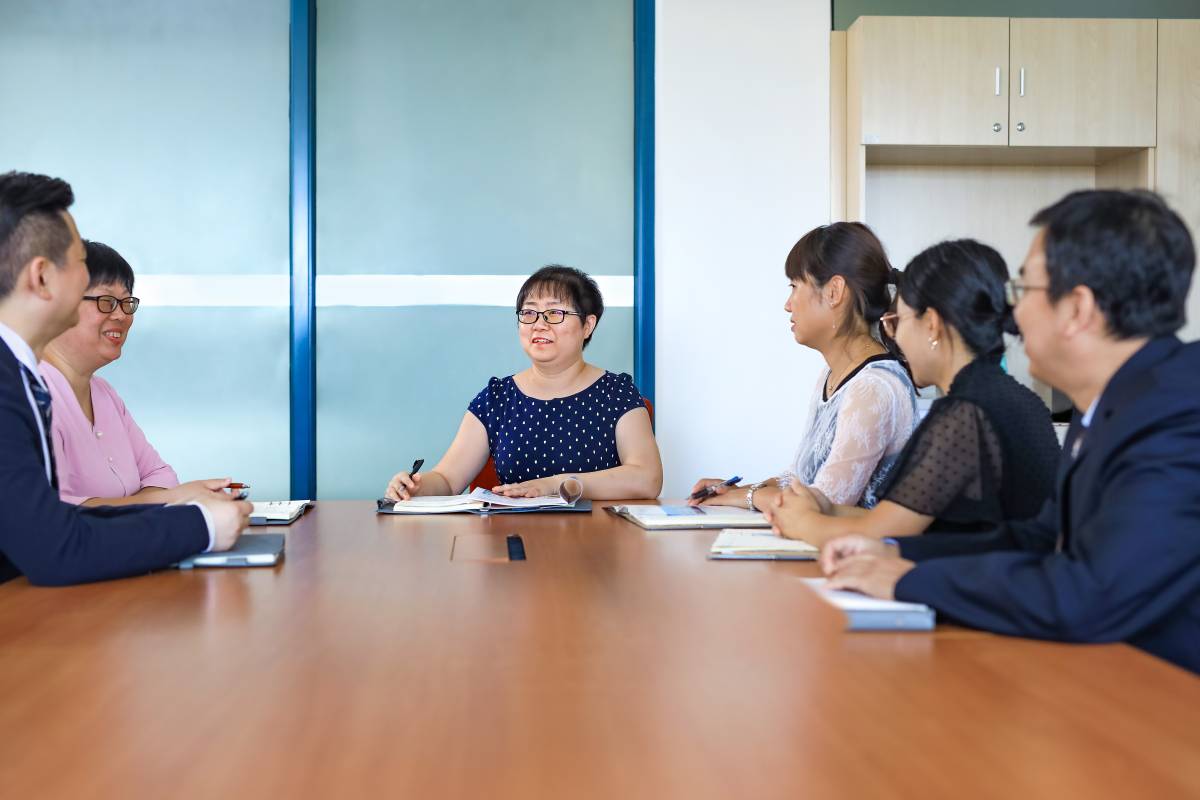 Woman of the first hour: Yuejie Dong (center) has been in charge of the automotive supplier's figures in China since 2011.
Rapid ramp-up for the Changchun site of the automotive supplier Huf
The close cooperation between Volkswagen Group and FAW in Changchun started 1991 with the foundation of the joint venture FAW-Volkswagen that soon established production sites in other Chinese regions and cities like Yantai. When from the early 1990s onwards the local Chinese demand for Huf products was rising, the automotive supplier first established a plant in Yantai. With the rapid growth of automotive production in Northern China, additional capacity was needed to deliver locksets and door handles for the Chinese market. As a logical consequence, the optimum location was selected: Changchun.
Unlike Yantai, which had been founded together with a Chinese partner, Changchun Huf was established as a legal entity of its own. After speedy negotiations with the local government of the Jilin province in 2010, land, plant design and construction all had been in place in record time. "Man from the first hour" was Jianwei Gong, who became head of Changchun Huf in 2011. After his graduation, he had started his career at Yantai Huf in 1997. Together with Mrs. Xuejie Dong, finance manager, he moved to Changchun to coordinate the ramp-up of production. "Everything happened at high speed," Gong recalls. "In parallel to the installation of assembly lines in the new facility, we sent a team of newly hired employees to Yantai for training to ensure a smooth start of production," he reports. With brand new assembly lines and well-trained, motivated staff, Changchun Huf celebrated its official opening already in July 2011.
Enthusiastic team at Changchun Huf manages all the hurdles
All this took place under conditions that were far away from convenient: The infrastructure in the Automotive Economic and Technology Development Zone established for automotive suppliers was still in the development phase. Transport of goods and people was difficult and other hurdles had to be overcome. "Right from the start, we had a very enthusiastic team and everybody worked hard to ensure the quality of the first production as a precondition to pass the first customer audits. The cooperation with colleagues from Yantai Huf as well as the Huf headquarters, who supported the ramp-up, was great. In the end, we succeeded and did not only increase production capacity rapidly, but also delivered positive financial results right from the start," recalls Xuejie Dong, now managing the finance department at the Changchun Huf site of the automotive supplier.
Changchun Huf
SIZE: 22.486 m²
PRODUCTS: door handles and brackets, lock sets
Huf in China: quality for all vehicle classes
Among the first products delivered by the initial team of 72 employees were brackets for a German premium manufacturer's midsize sedan that the latter was offering for the Chinese market.. The door handle brackets for a special Chinese edition of the same brand also came from Changchun Huf.
In the beginning, production program was mainly confined to brackets and standard door handles for several model ranges of a German automotive group.. The installation of the first painting line in 2012 enabled the production of more complex door handles. Since then, Changchun Huf is delivering almost all door handles and brackets for the models sold by a well-known German premium brand in China.
Step by step, the portfolio was extended and other international automobile manufacturers were supplied,too. Yet the Changchun Huf site also is a trusted supplier of door handles, brackets and locksets for local Chinese brands. In addition to products for passenger cars, door handles and locksets for heavy trucks are manufactured.
Of particular importance is the close cooperation with FAW Hongqi, China's only original luxury brand with its prestigious sedans and high-end SUVs. Changchun Huf is delivering door handles and locksets for many models.
"The Hongqi headquarter is very near to our site, which is a big advantage. This allows a close interaction with our customer, be it in purchasing or engineering. Our partners at Hongqi very much appreciate our fast reaction time and good performance," says Jianye Dong, key account manager for this customer. Currently, 60 percent of Hongqi door handles are supplied by Huf – and almost all locksets for this OEM's premium vehicles. The high reputation of Huf is a good basis to also participate in the projected growth of this brand as the owners have set a production target of one million vehicles per year – all to be manufactured in Changchun.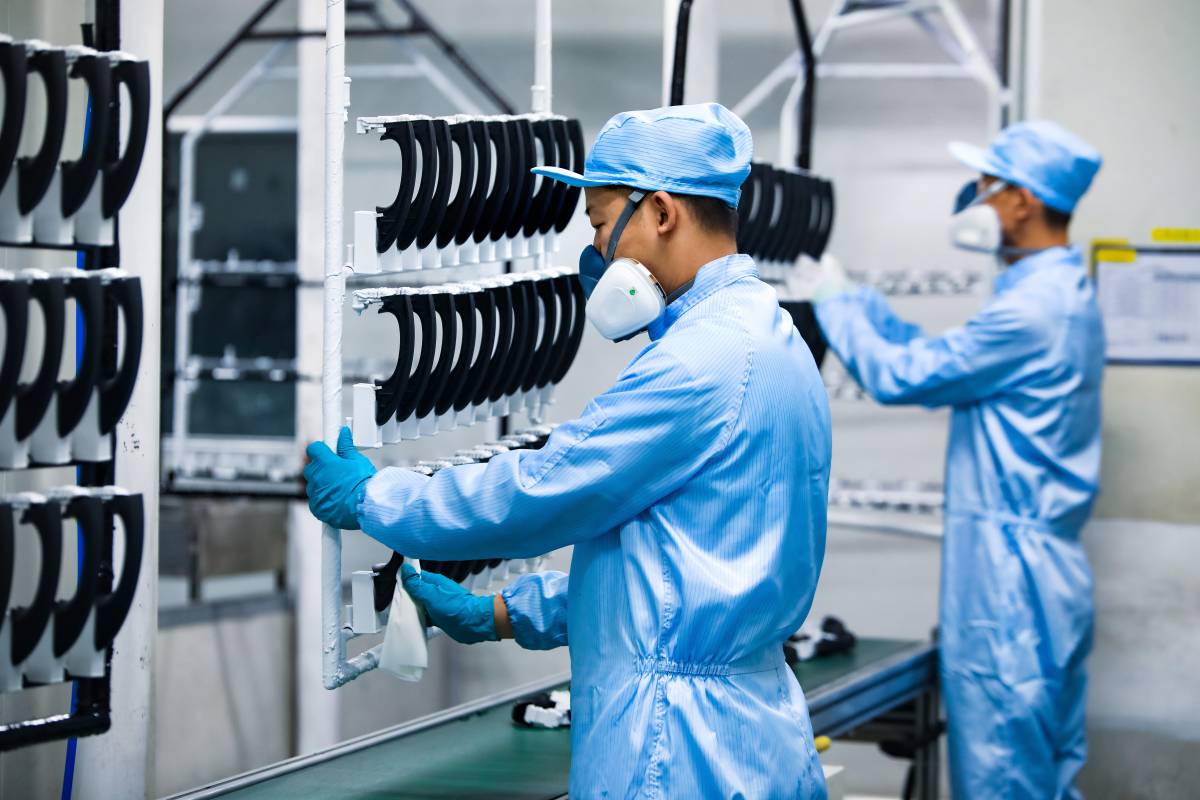 Environmentally friendly painting is one of the core competencies of Changchun Huf.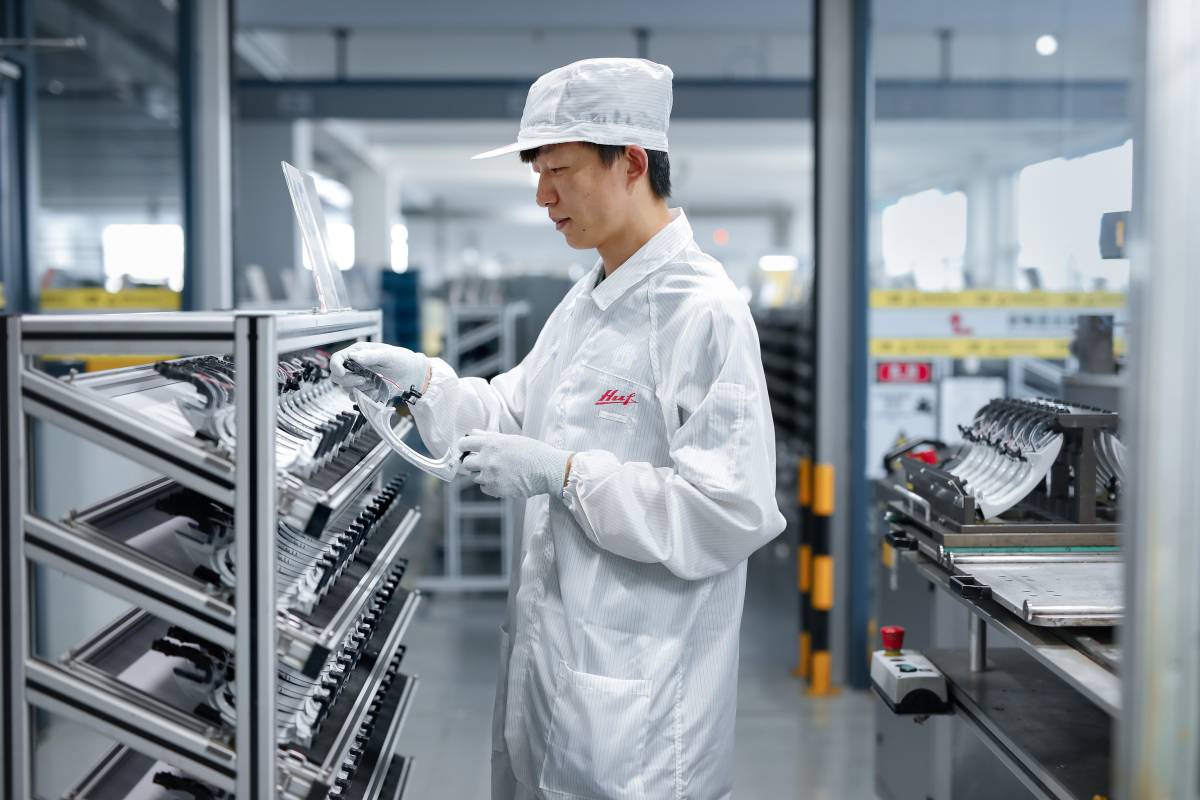 Always in view: quality at the Changchun site of automotive supplier Huf in China.
Changchun Huf employees produce door handles for millions of cars on Chinese roads.
Changchun Huf impresses with lean and sustainable production
Going forward, the rising number of e-vehicles, built by Chinese OEMs or those with a Western home base, will also have an effect on the product portfolio of Changchun Huf. Currently, the plant of the automotive supplier provides several million standard door handles (pull or flap type) and caps to various customers. With e-mobility, the demand for seamlessly integrated flush door handles will increase.
"Changchun Huf has state-of-the-art production lines for this relatively new type of door handles – as well as for other even more complex products. In line with our customers' demand, we are driving the technological advancement of our site. The most recent example is the new spindle line, enabling a highly automated painting process, using water-based paints," reports Gong. In contrast to a conventional paint shop, door handles are placed on rotating spindles, with a painting robot arm spraying from above. This painting process reduces the amount of paint and is more environmentally friendly.
The consistent introduction of lean management at the automotive supplier Changchun Huf did not only increase productivity, but it also considerably improved sustainability. Heshun Zhang, Head of Production at the plant and the first certified lean expert ever in Huf Group a few years ago, had implemented a new process to return a higher amount of granulated nylon sprue materials into the injection molding to gain his certificate.
"Although we had one of the lowest waste rates in the entire Huf network anyway, we constantly seek to avoid waste everywhere," says Zhang. "In addition, our lean initiatives already have contributed to our high achievement rates in the overall plant assessment at Huf. This fills us with pride and incites us to get even better. We have 15 fully trained Hanchos (production team leaders) on site that are applying the lean tools to enhance operations. Moreover, we promote the introduction of the Huf Production System at Changchun which will help us to become even more competitive," he reports.
Changchun Huf promotes team spirit
One of the reasons for the good progress achieved by the automotive supplier at Changchun is a particular team spirit. "We have fostered a climate of mutual support among our 300 employees whose average age is lower than at our other Chinese sites," says Gong.
"To make working at Huf even more attractive, we provide opportunities for activities beyond the daily business. We offer areas for recreation like our library, our little sports center for table tennis and our company garden. The motivation of our employees to learn, develop new competencies and apply them in daily work is extremely high – be it getting acquainted with lean management tools or improving their proficiency in English. People share their knowledge and have this particular mindset of continuous improvement that is an ideal basis not only to advance operations in Changchun, but also to contribute to the transformation of Huf Group. I am convinced that in a climate of openness and respect we can jointly develop new ideas to get ahead of our competition in a rapidly changing market environment," Gong summarizes.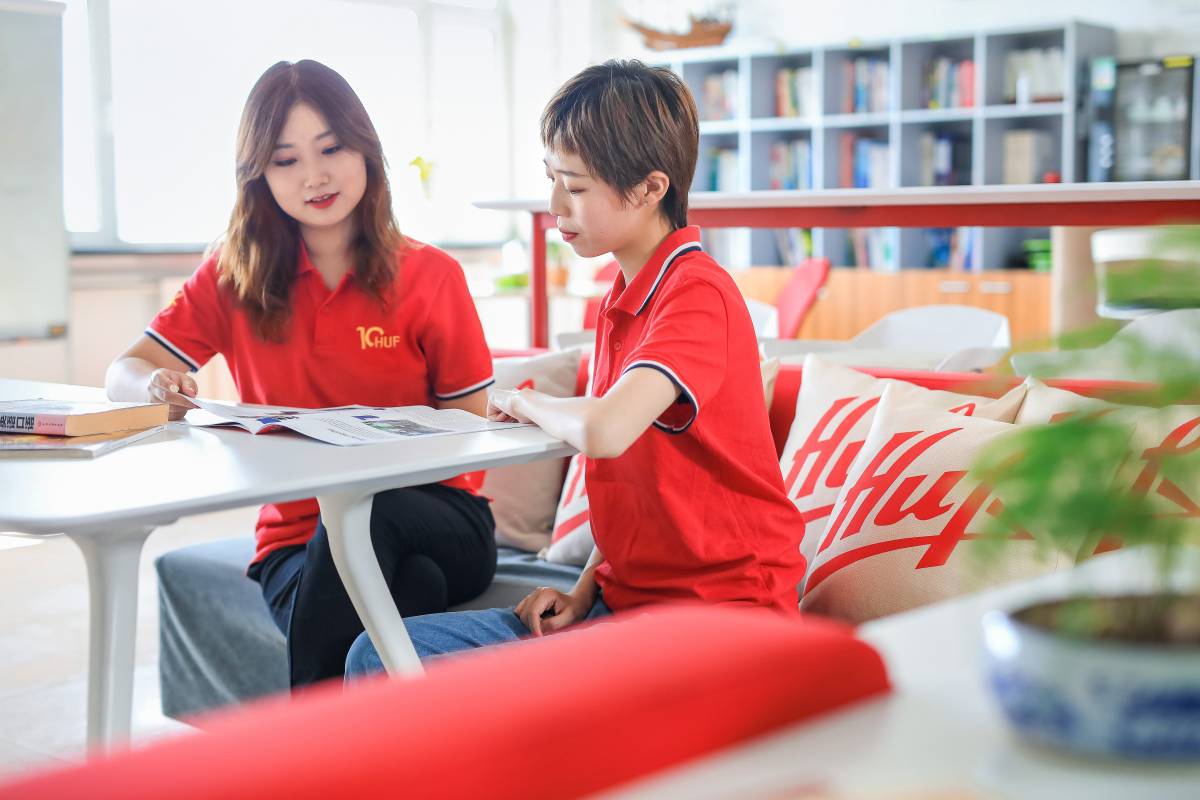 Share and expand knowledge at the in-house library of Changchun Huf.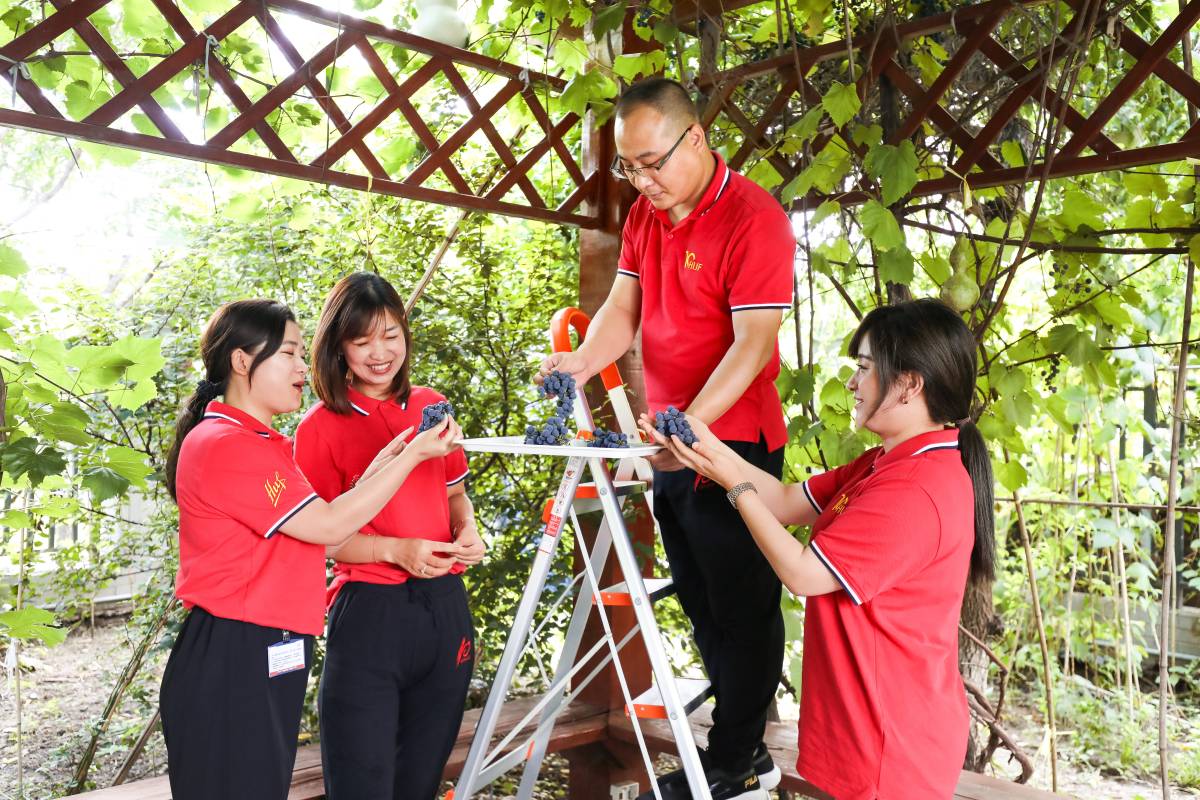 Teamwork also in the company garden on site.
Your way to Changchun
Changchun Huf Automotive Lock Co. Ltd.

Activate Google Maps to display an interactive map. Data is transmitted to Google in the process.