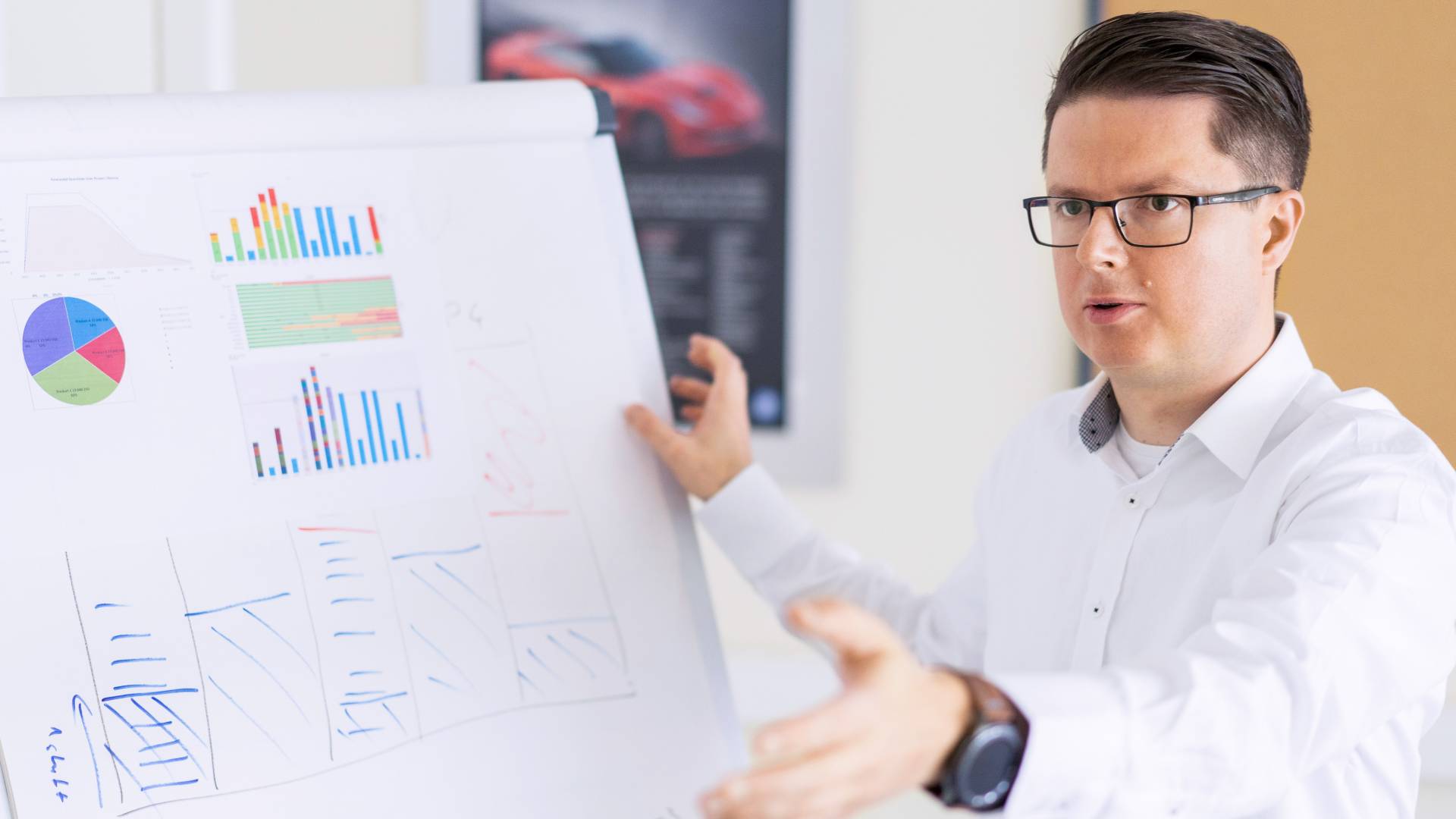 Magazine
Lean management training to become certified expert
No rocket science, but an almost magic formula to turn a good company into an excellent one: lean management. The good news: you can learn to do the magic. Within the comprehensive lean management training concept at Huf, candidates work hard to become certified lean management experts.
For the certified lean management trainings site managers at Huf plants in Europe, Asia and the Americas select candidates from the Continuous Improvement Management teams or Operational Engineering. What makes a best fit to succeed in the demanding trainings?
Becoming a lean management expert: from theory to practice
Being open-minded, having analytical skills and getting along with people from shop floor to top management. Not to forget a passion for continuous improvement, a systematic approach and the willingness to spend some extra time beyond the daily business. A certified lean management expert has to complete 16 extensive training modules within six months. Due to the pandemic situation, the lean management expert courses at Huf are mainly designed as a mix of online sessions, video tutorials and practical exercises on the shop floor.
"There are few trainings that have such a fantastic payback as our lean expert courses"
Lukasz Paluch, Head of Project Management Office (PMO) at Huf
Apart from studying the complete set of methods and tools of lean management in theory, all candidates must put these into practice immediately. An integral part of the training is an improvement project they must realize at their sites. To become certified as lean management expert they must not only pass several online exams, but their respective project must generate savings. "There are few trainings that have such a fantastic payback as our lean expert courses," reports Lukasz Paluch, Head of the Project Management Office (PMO). "Once the implementation of the lean experts' projects has started, the savings are tracked in our tracking tool at the PMO," explains Paluch.
The current lean management expert projects have one thing in common: achieving higher productivity by enabling smarter work at the assembly lines and in internal logistics. Some of the lean projects also further contribute to sustainability as they reduce scrap or improve water quality in the process.
Lean management training: reduce costs and waste to increase sustainability
With his project at an assembly line for door handles at the Polish production site in Tychy, Lukasz Toporowicz increased productivity by. The elimination of "over-processed" extra steps reduced process time.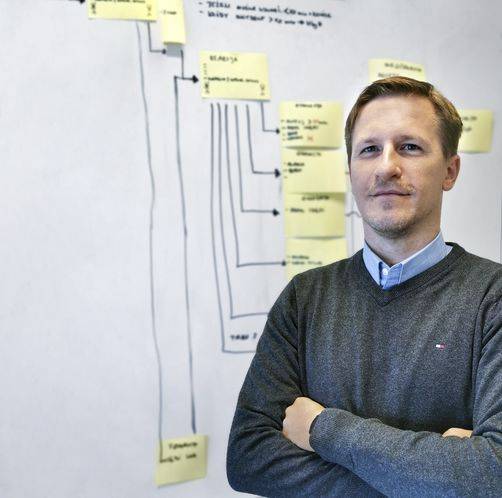 "The best way to find clever lean management solutions is to go very deep into the details. The right mix of analysis, calculations and pragmatic implementation of new standards is the basis for success in lean management."

Marcin Talaga, Tychy
His colleague Marcin Talaga delivered a whole project series to gain the lean expert certificate. After a thorough analysis of the processes at another door handle line by means of Value Stream Mapping and Value Stream Design he proposed to integrate a robot for ultrasonic welding to protect the handles from humidity. He also realized a project to reduce waste by collecting and regrinding the sprues that remain after plastic injection. The granules are now reintroduced into the production process, which contributes to the sustainability targets of Huf to become carbon neutral by 2030. Some invest was needed for his third project of improving material flow. Now, an AGV tugger (automated guided vehicles) running on magnetic lanes is directed by the operators to their work-station whenever they need new materials. Thus, inventories in the warehouse and at the assembly lines are reduced.
Lean management training: best practices from Huf Mexico
A combination of lean and clean in the literal sense was realized by Martin Hernandez at the Mexican site Puebla. With his team, he reduced the change-over time for molding forms. On top, he increased the life-time of molds and peripheral equipment by introducing devices to remove solid contaminants from process cooling water. As the necessary investment also pays off quickly, his project did not only meet, but exceed the targets.